Before And After Photos Show How Long Dog Has Been Living In The Shelter
Let's find this good boy a home 💪😍
Sophie Gamand first snapped a photo of Grey four years ago.
The black and white pit bull mix sat happily for his photo shoot, tongue out, showing off his goofy grin.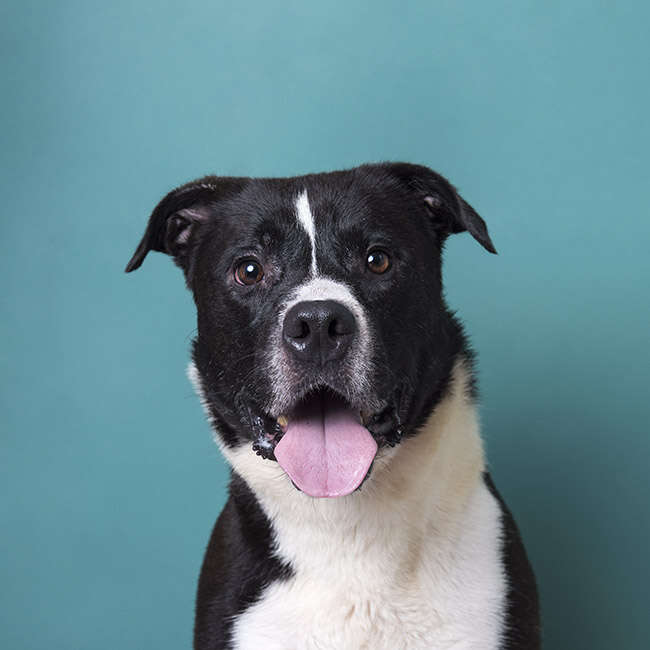 Two years earlier, Grey, his mom and his brother had been dropped off at the Calhoun County Humane Society in Alabama by a man who said he could no longer care for them. Kept as "yard dogs," living outside with little human contact, the pups were shy when they first entered the shelter.
Grey's mom and brother found homes not long after being transported to a shelter in New York, but Grey stayed behind. And over the years, his energetic, playful personality has blossomed.
"He has grown to where he loves people, and he loves treats and takes them very gently," Shelly Hunt, board president of Calhoun Country Humane Society, told The Dodo. "He likes to play and he's just gotten better and better."
But seven years after entering the shelter, Grey still hasn't found a home.
Grey recently sat for another portrait session with Wags To Riches Photography and they found him a changed dog. Grey now has white fur around his eyes and muzzle, and as he posed for his new photos, he stared at the camera with a serious, doleful expression.
Seeing such a sweet dog spend the majority of his life inside a shelter has been hard on everyone who loves Grey and wants him to find a home of his own.
"It's very difficult to come in, day in and day out, and you see the pretty ones, the fluffy ones, the little ones come in and go right back out again," Hunt said. "And then you've got the Greys, who are there day after day. So it's just very difficult for everybody."
Unfortunately, Grey needs a home with no other pets, which limits his possible adopters. "He has no problems with people at all, and he's not severely dog-aggressive," Hunt said. "He walks on a leash and he's able to walk next to other dogs. It's just face to face contact [with other dogs] that sets him off."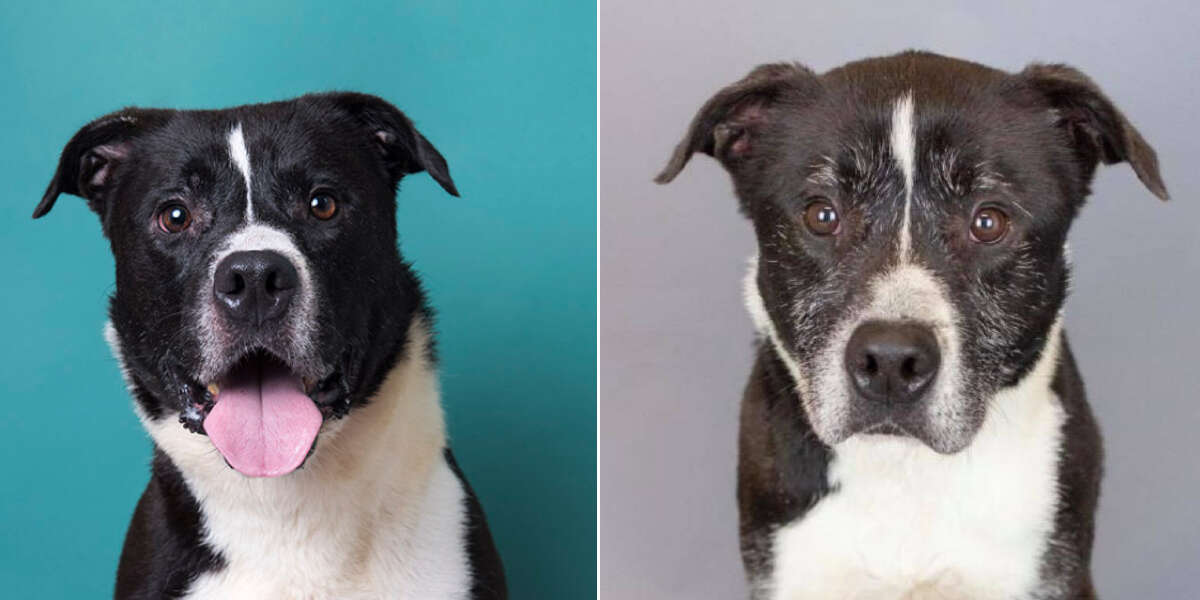 He'd also do well in an active family who is willing to take him on runs or play with him in a yard. "Even though he is getting age on him, he's still got a lot of spunk," Hunt said.
The shelter staffers know Grey would be a loving household pet if someone just gave him a chance.
"You just go by his kennel and a lot of times he'll cock his head at you, like, 'Are you coming to get me? To take me out to the yard?'" Hunt said.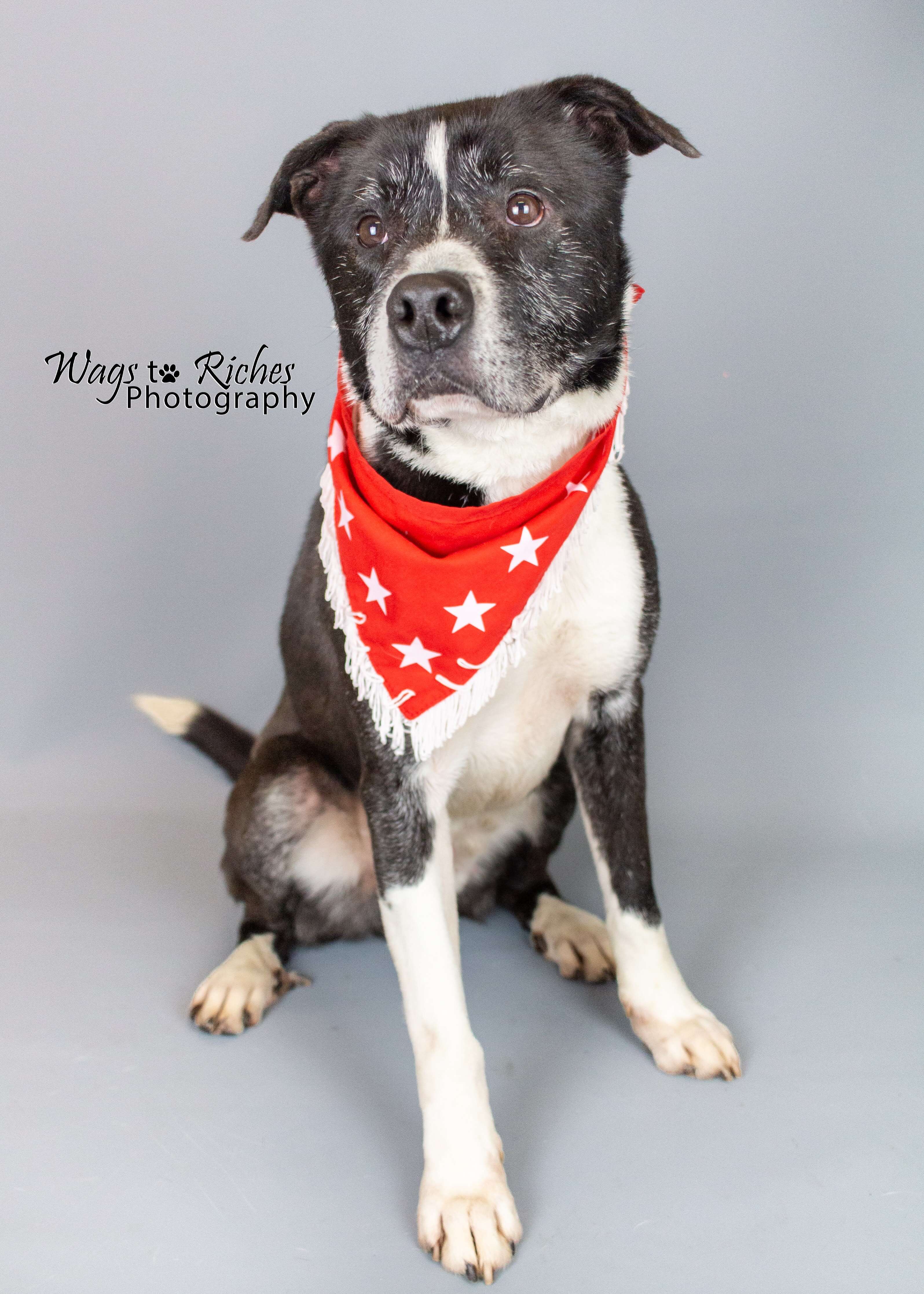 "What saddens me the most is when he goes back into the kennel from being out in the yard and playing, he goes back in like, 'This is my home,'" Hunt said. "We don't want it to be his home, we want him to have a real home."