Dog Was Almost Shot Because He 'Didn't Want To Hunt'
All he wants in life is to be cuddled 😞❤
A young woman was out at an event in Ohio on October 18 when she overheard a man talking to a group of people about one of his dogs. He was saying the young beagle wouldn't hunt — and how he was planning on shooting the dog because of that.
Bewildered by the man's plans and desperate to help, the young woman immediately went up to him and asked him if she could try and find a rescue to take the dog in instead. The man agreed, and the woman quickly called her mom, who is active in the rescue world, and had her make a post on Facebook in hopes that the right person would see it and be able to help.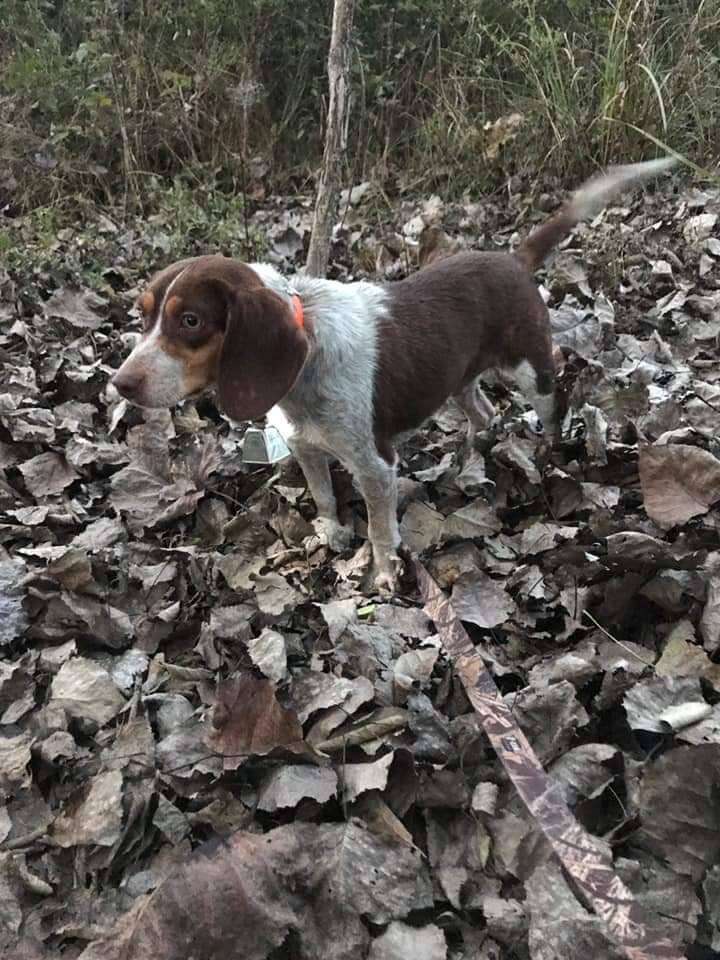 Schenley Hutson Kirk, founder of HOUND Rescue and Sanctuary, saw the post on Facebook and immediately responded, saying that if the man was willing to surrender the dog, later named Jeffrey, then she and her rescue would absolutely take him in. The young woman then went over to the man's home to collect Jeffrey, and found the 14-month-old pup living outside in a blue barrel filled with straw, suffering from a severe flea allergy. The poor dog was scared and yet so sweet, and eager to be held by his rescuer.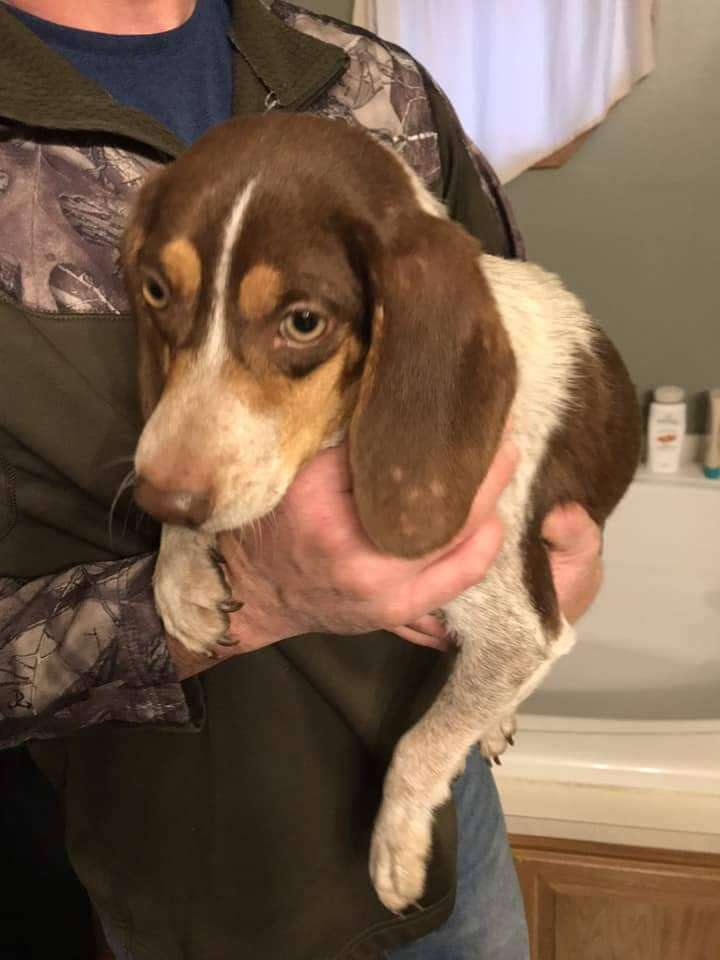 Jeffrey was transferred into the care of HOUND Rescue and Sanctuary the next day. He was checked over by a vet and, besides his flea allergy, was found to be in surprisingly good health, considering he had spent his entire life living outside. After he was examined and treated, Kirk took him home and got him all settled into his new foster home. Despite everything he'd been through, Jeffrey was as sweet as could be from the very beginning, and wanted nothing more than to be held and loved by everyone around him.
"Loud sounds scare him — he had obviously never been in a home before — so just the sound of the coffee pot brewing or the sound of a toaster, sounds he'd never heard before, he has some fear of," Kirk told The Dodo. "He's coming out of his shell, though — he's very playful. He's the sweetest little thing you'll ever meet."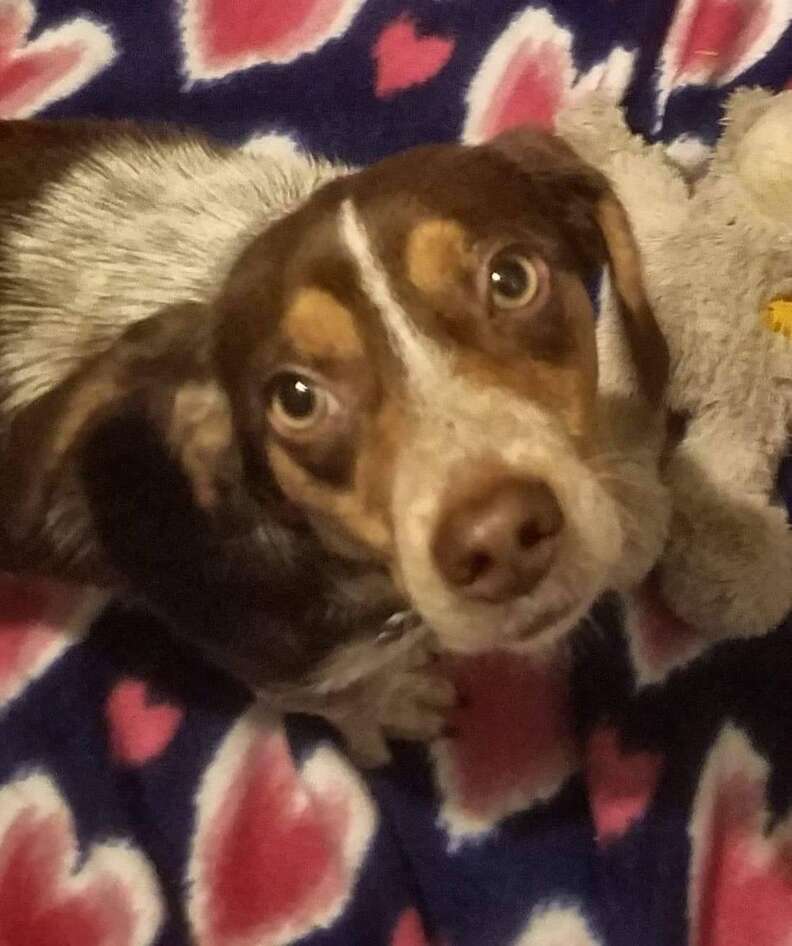 Jeffery absolutely adores other dogs, and loves running around and playing with all of his new friends in his foster home. He's clearly never had much of an opportunity to just play and be a dog before, and he's loving every moment of it now. Kirk makes sure he always has lots of toys to play with — something he'd never had before, either.
"Jeffrey adores his stuffed toy and takes it with him everywhere he goes," Kirk said. "It is sad to think that this is the first toy he has ever had. He never even knew what a toy was until now."
Each day, Jeffrey seems to get a little braver and even more playful than he was before, and everyone is so grateful that they were able to save his life and give him the chance to finally be a puppy. Jeffrey will be up for adoption within the next week or so, and his rescuers know that the perfect forever family will no doubt step up to claim him very, very soon.