Everyone Keeps Asking Couple When They're Having Kids — So They Responded With A Photo Shoot
"We basically tried to think of every shot that is typically done at every newborn shoot and then recreate it with our dog."
Jared and Chelsea Price have been married for five years now, and in their small town, that's a long time to go without having kids. Everyone in their life is constantly asking them when they're going to "start their family" — but to them, they already have, with Riley.
Riley was surrendered to the Humane Society of North Iowa when he was 6 years old, after his elderly owner passed away. Chelsea Price was working at the shelter at that time, and was one of the first people to meet Riley when he arrived.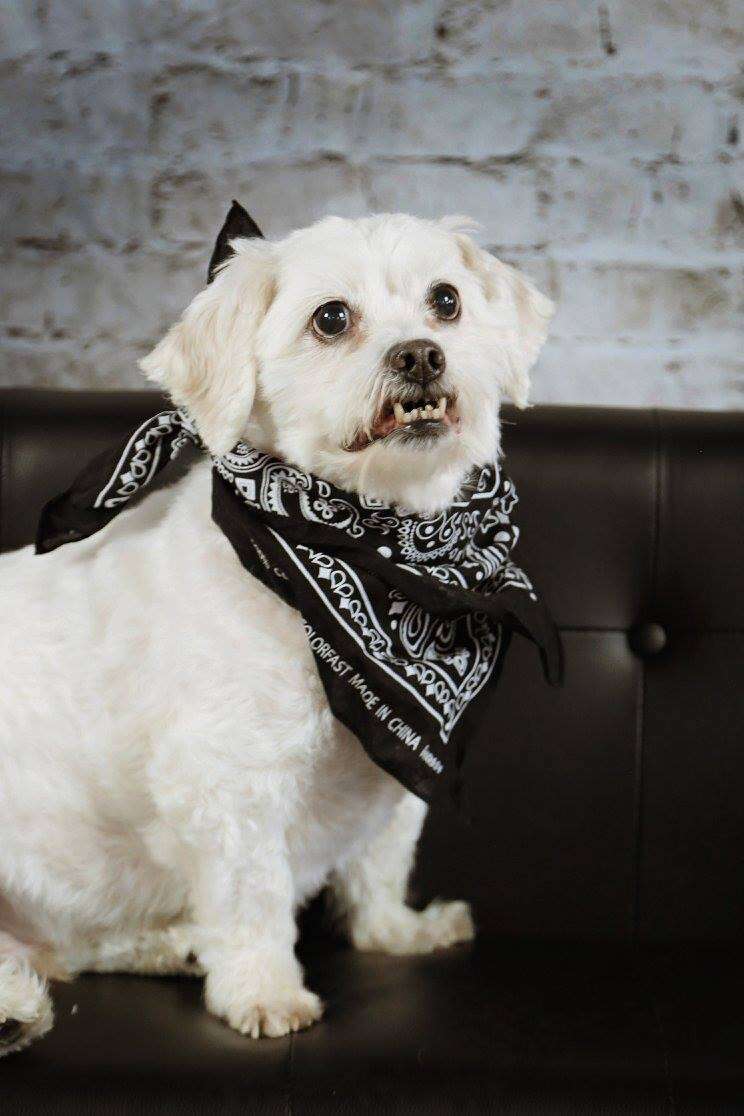 "He seemed quiet and laid-back while he was in his kennel, but not shy or overly timid," Price told The Dodo. "He was only there for about a week before my husband and I decided that he was meant for us!"
Riley is now 11 years old, and he and his parents have grown to love each other so much over the past several years. They're the happiest little family, but of course, people still won't stop asking the couple when they're going to have kids.
The couple had seen people who had done "new baby photo shoots" with their dogs before, and thought it might be a funny idea if they ever got another dog — until one day, someone told Price that she would never know love until she had a baby.
"I felt a little shamed, and it wasn't the first time I've experienced something like that," Price said. "I talked about it with Jared, and we decided that to celebrate our five-year anniversary, we would have this photo shoot done, and it could be our tongue-in-cheek response to everyone who asks about future babies."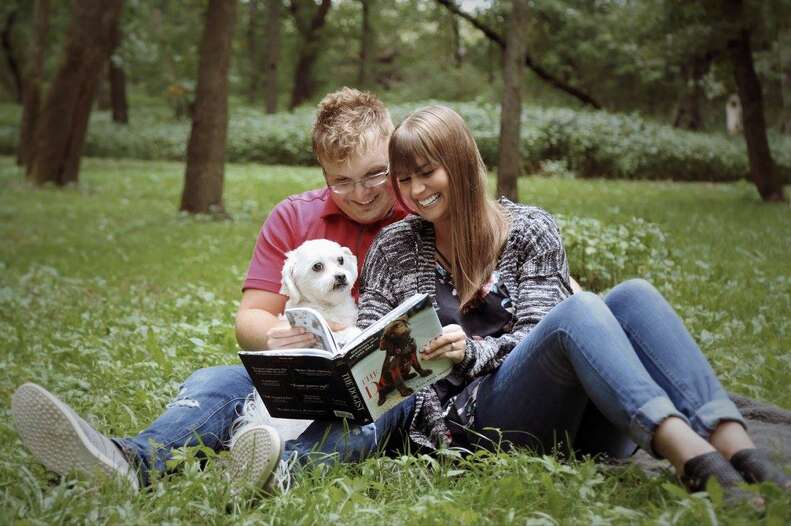 The couple found a fantastic photographer who had worked with the Humane Society of North Iowa before, grabbed some props and 11-year-old Riley, and proceeded to do the cutest photo shoot ever.
"We basically tried to think of every shot that is typically done at every newborn shoot and then recreate it with our dog," Price said. "Riley did pretty well at the shoot — all she had to say was 'Treat?' and he would look right at the camera."
The couple really covered all the bases with their photos, from traditional family poses …
… to baby carriage shots …
… to Riley being swaddled …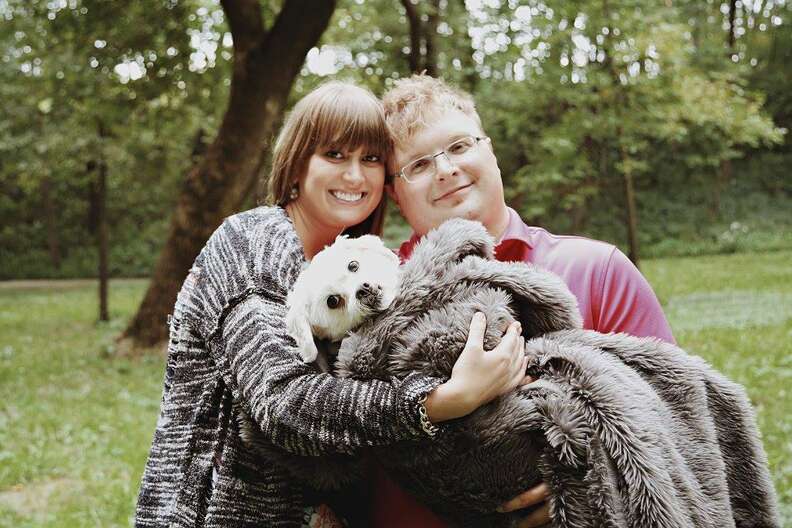 … and everything in between.
The couple has gotten a great response to the photos, and even their parents thought the shoot was a cute idea, though they still would prefer human grandchildren, the couple suspects. The couple actually adores children, even though they don't want kids right now — and Riley absolutely supports their decision, because ironically, he's not a fan of kids at all.
"He loves people, except kids," Price said. "I don't think he understands what kids even are."