Astronaut Reunites With Her Dog After Spending Nearly A Year In Space
"Not sure who was more excited" ❤️
Last year, NASA astronaut Christina Koch left the planet for a record-setting 328 days aboard the International Space Station.
But despite all that time and incredible distance, she never left the heart of her pup back home.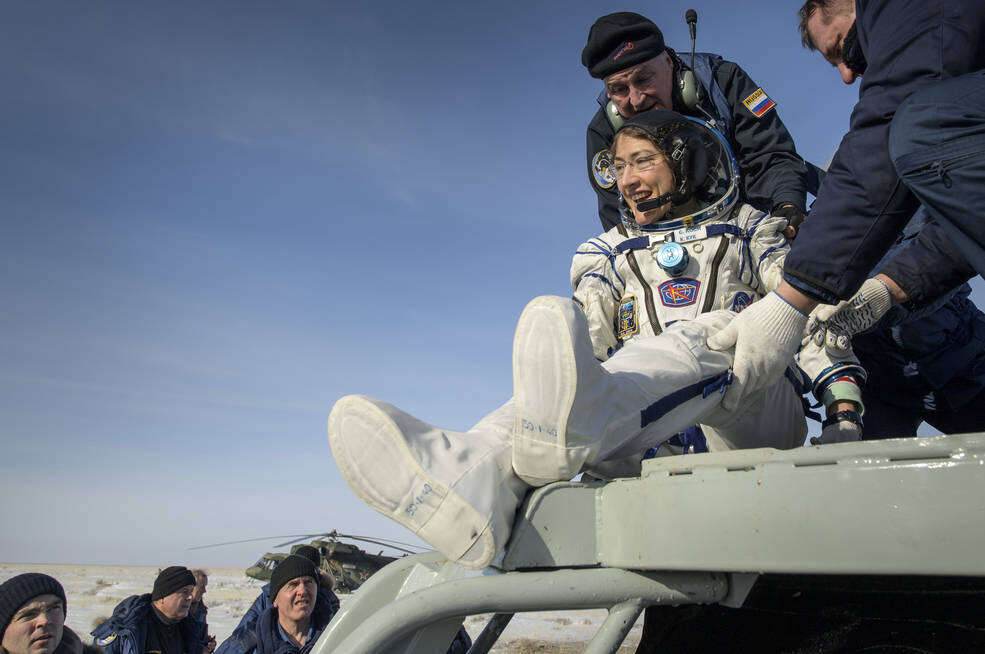 Earlier this month, Koch returned to Earth after completing the longest continuous spaceflight by a woman.
And though there were no doubt many moments she was looking forward to after her long-awaited arrival, perhaps none were more poignant than when she finally reunited with her beloved dog, Sadie Lou.
"Not sure who was more excited," Koch wrote.
Here's that moment on video:
As an astronaut, Koch's contribution to science from her time in space will surely endure. And as the touching video above proves, so too will the love of a dog.