Dog Who Lost His Eyes Finds Perfect Family To Help Him Overcome Anxiety
"We just decided that we would do what we had to because we don't believe in giving up on animals."
Oreo spent most of his life with the same owner, who unfortunately became terminally ill and was no longer able to care for the sweet dog. At the same time, Oreo was also dealing with an illness of his own, glaucoma, which was causing him to go blind. Eventually, Oreo had to have his eyes removed, and everything seemed pretty bleak — until he found a new family who was willing to take him on.
Matt Dowdy and Stephanie Cinoca found out about Oreo through their dog trainer, and almost immediately decided they wanted to adopt him into their little family. They wanted him to be a companion for their other dog, Doc Holiday.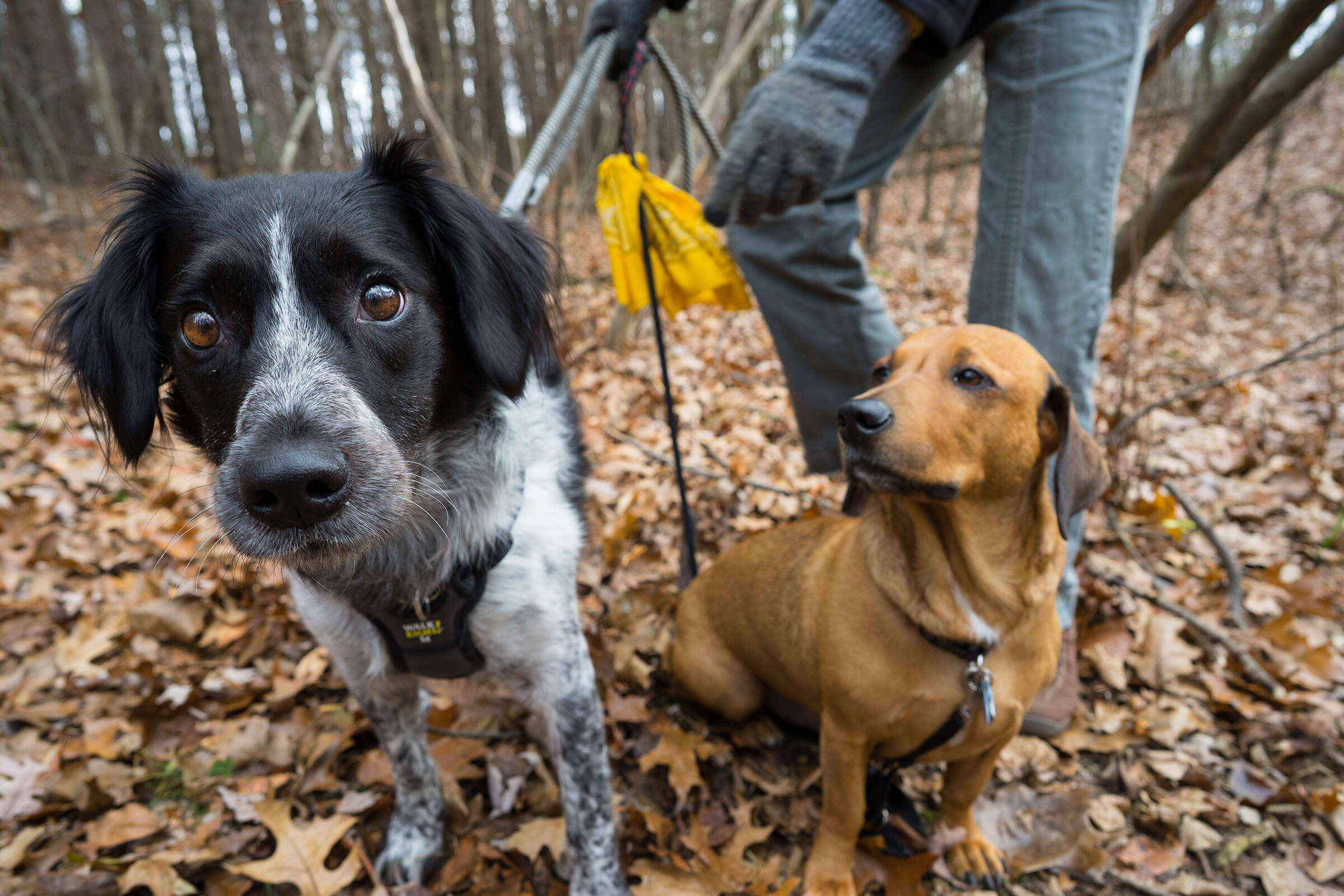 "We've had experience owning dogs with special needs and have no children, so we were ready to accept the challenge of caring for a blind dog," Dowdy, Oreo's dad, told The Dodo.
Oreo has always been a very sweet and playful dog, but unfortunately, after going through so much in a short amount of time, he developed severe separation anxiety, which his new family only discovered after watching a video feed of Oreo home alone.
"A few weeks into our trial adoption period, I decided to set up a video camera to see how Oreo and Doc were interacting when alone in the house," Dowdy said. "The last thing we expected was separation anxiety. We saw that Oreo began panting, pacing and barking from the minute we left until we got home."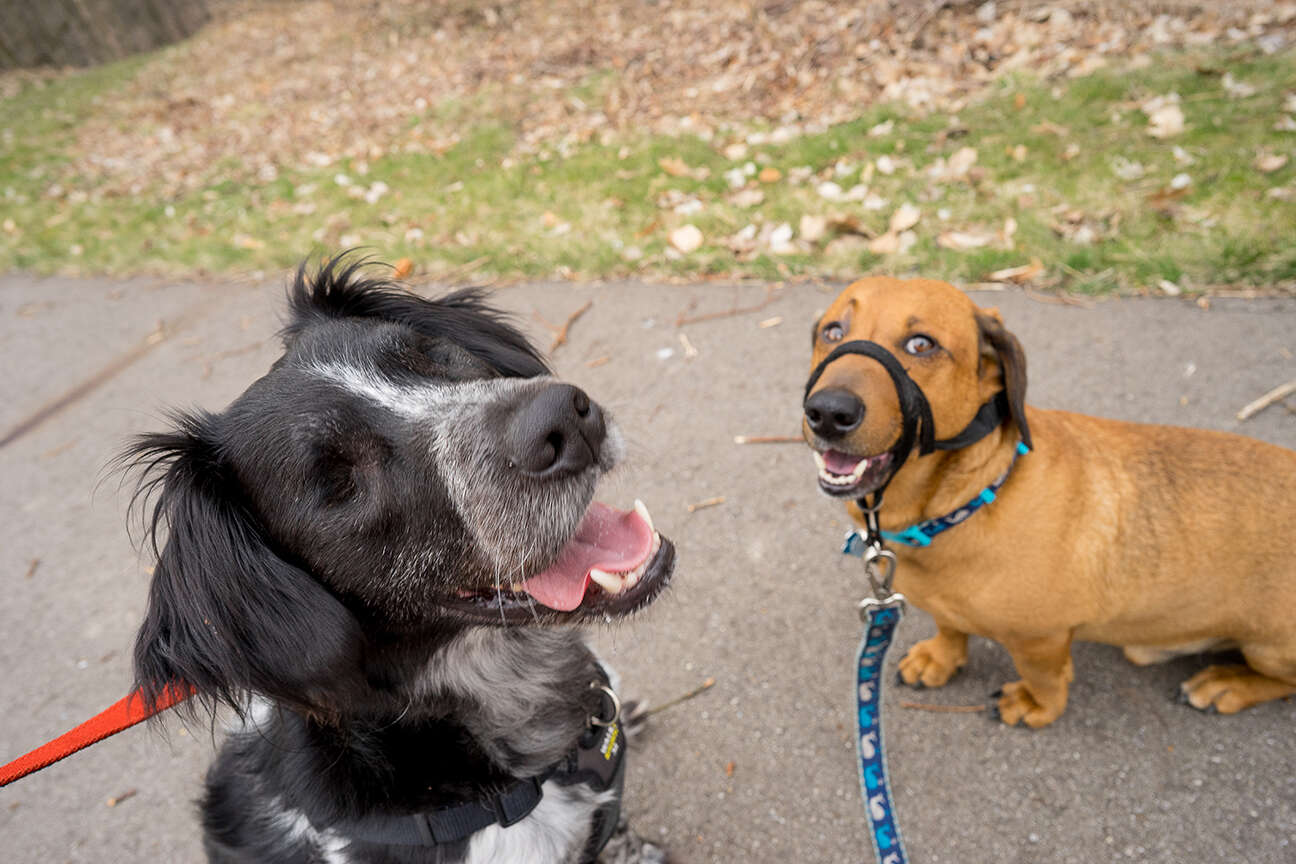 Despite the severity of Oreo's separation anxiety, the couple refused to give up on their new dog, and became determined to help him in any way they could.
"We loved him so much right away," Dowdy said. "We just decided that we would do what we had to because we don't believe in giving up on animals."
In order to help Oreo, the couple began taking him to see Dr. Jill Sackman at BluePearl Veterinary Partners, who prescribed him anti-anxiety medication. She also instructed the couple to begin doing "pretend trips" to help Oreo get used to them leaving, and to show him that no matter what, they would always come back for him again.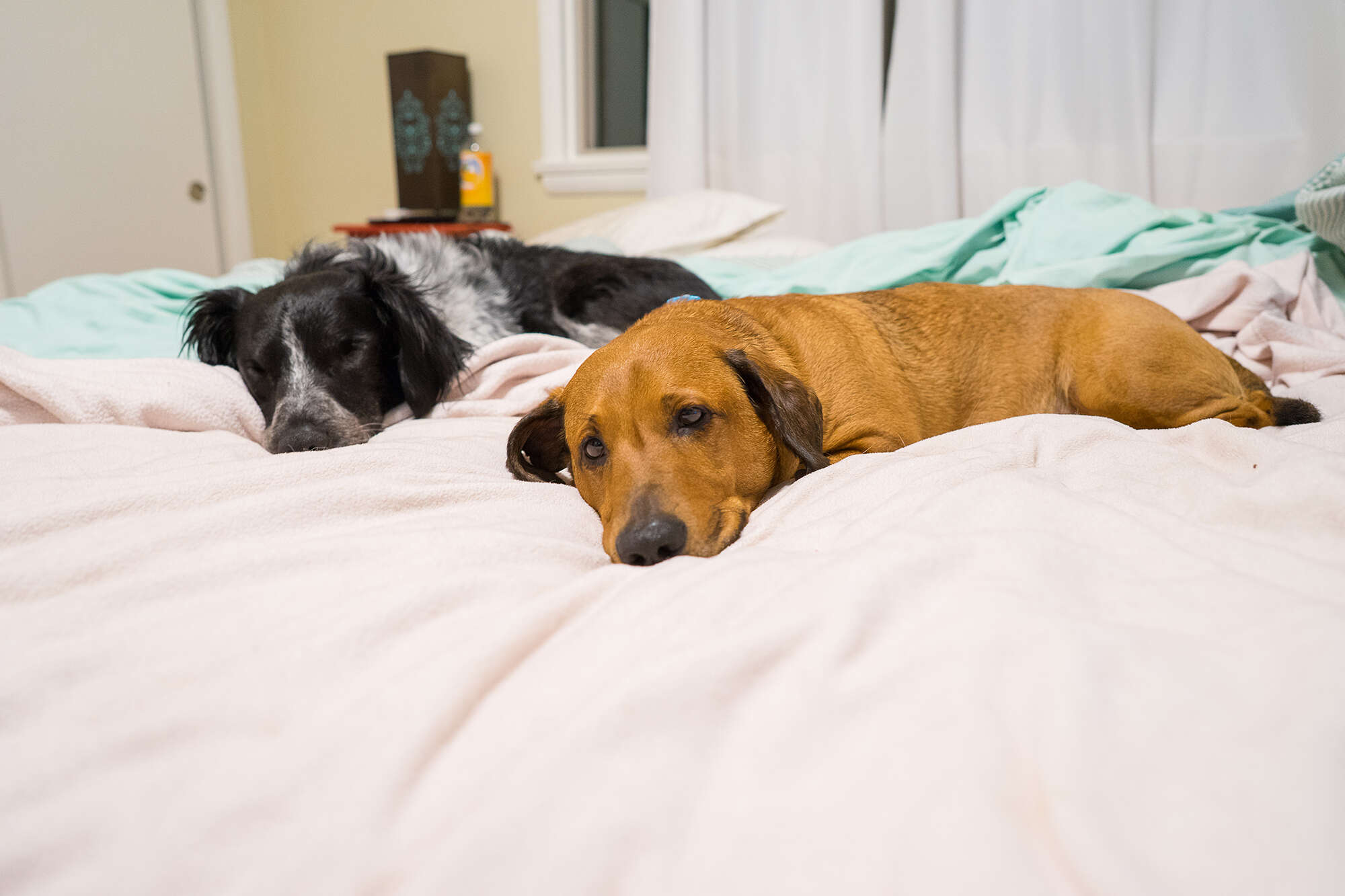 "We began doing practice leaves — starting with five minutes," Dowdy said. "We would watch the camera and come back inside if Oreo stopped barking for a minute. We gradually built our way up to four to five hours over the course of six months."
Besides the professional help he was receiving, Oreo was also able to overcome his anxiety by taking cues from his brother, Doc Holiday. Doc has always been incredibly patient with Oreo, and having him around seems to have helped Oreo learn to navigate the world again.
"I do think just having Doc in the home when we are gone is good for Oreo," Dowdy said. "They are actually both very lazy and like sleeping together in our bed."
While the couple did not initially expect a pup with severe anxiety, once they fell in love with Oreo, they knew they had to do anything they could to help him overcome his fears. Now, Oreo is the happiest, healthiest dog around, and is loving every moment of life with his new family — even when his parents have to leave the house for a bit. After all, they always come back for him.