Adorable Service Dog Gets Place In Yearbook Next To Her Favorite Little Girl
"The inclusiveness and acceptance of my daughter and her service dog means the world to me" ❤️
Meet service dog Ariel and her best friend Hadley Jo — an adorable pair who know life is better when they're together.
And everyone who meets them agrees.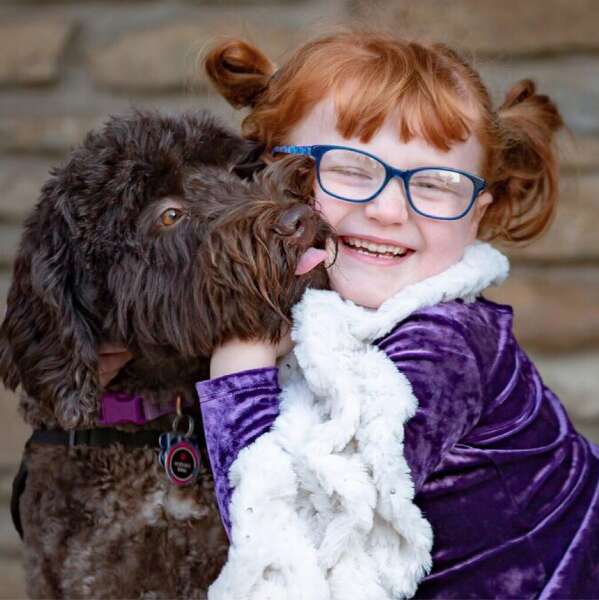 The little girl and her pup are inseparable pals, spending their days exchanging smiles for licks and pets for a wagging tail. But their sweet relationship goes beyond just friendship.
Hadley Jo has special needs, and her faithful dog helps her manage them.
"Ariel is Hadley Jo's seizure alert service dog," Heather DeVore Lange, Hadley Jo's mom, told The Dodo. "Ariel saves my daughter's life by alerting us before a seizure happens, allowing us to administer rescue medication in less than two minutes. My goal is to provide my daughter an independent life as much as possible and Ariel helps to make that happen."
Given that important role, wherever Hadley Jo goes, Ariel is sure to follow — and that includes joining her at school.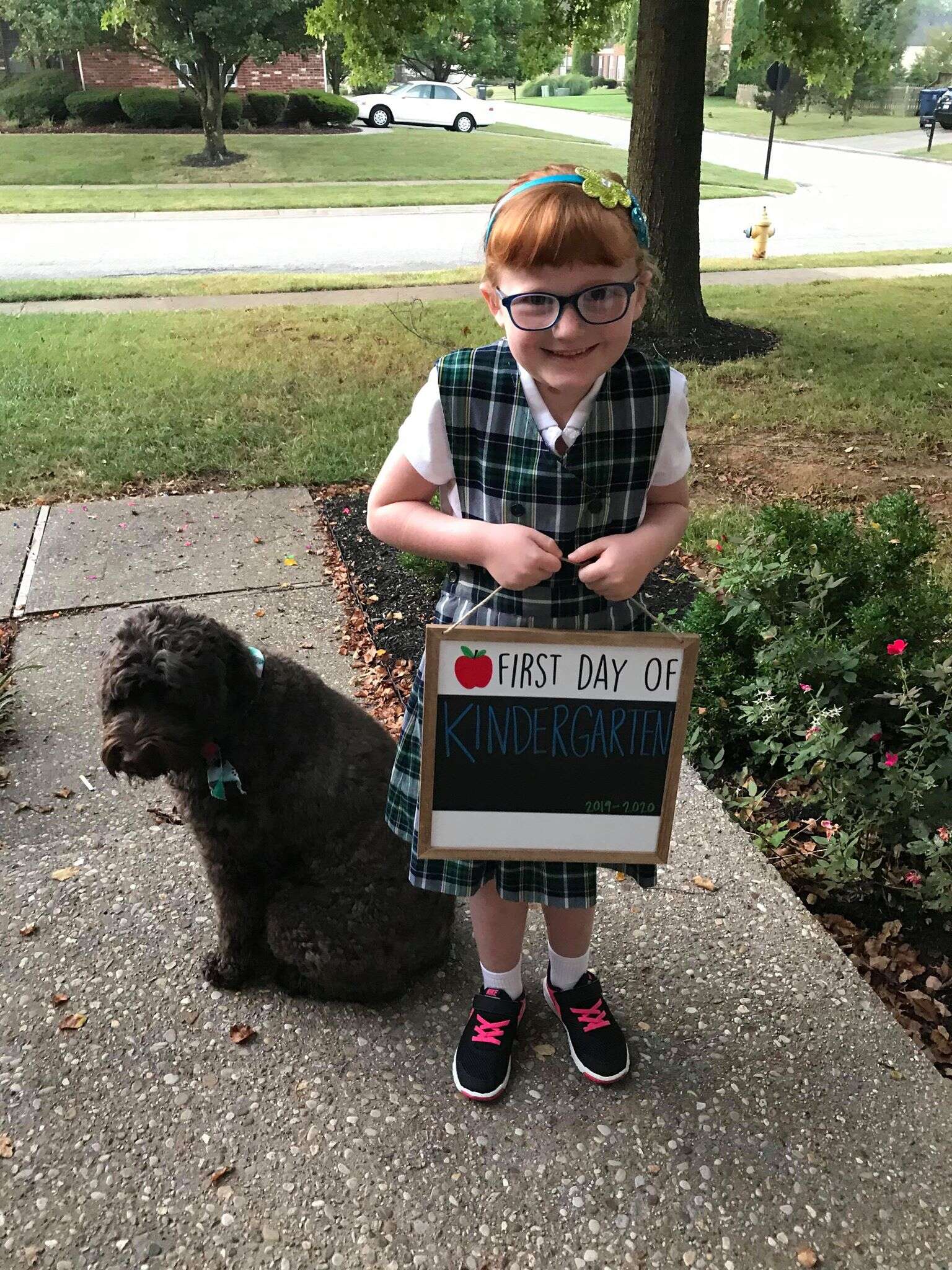 Ariel is sure to stay by Hadley Jo's side as she goes about her school day, accompanying her to class and resting nearby as she studies and learns.
But though Ariel isn't quite like the other students in class, seeing how important she is to Hadley Jo, they've embraced the pup as one of their own.
And it shows.
When it came time to put together the yearbook, Ariel was invited to be included, too — given a place alongside the little girl for whom she makes all the difference in the world.
For Hadley Jo's mom, seeing Ariel be included in that precious memento was deeply moving.
"I have to admit I teared up," DeVore Lange said. "The inclusiveness and acceptance of my daughter and her service dog means the world to me. It is beyond comforting to know that my daughter and her service dog have a home away from their home, at school, and that they are loved. They are accepted regardless of their differences."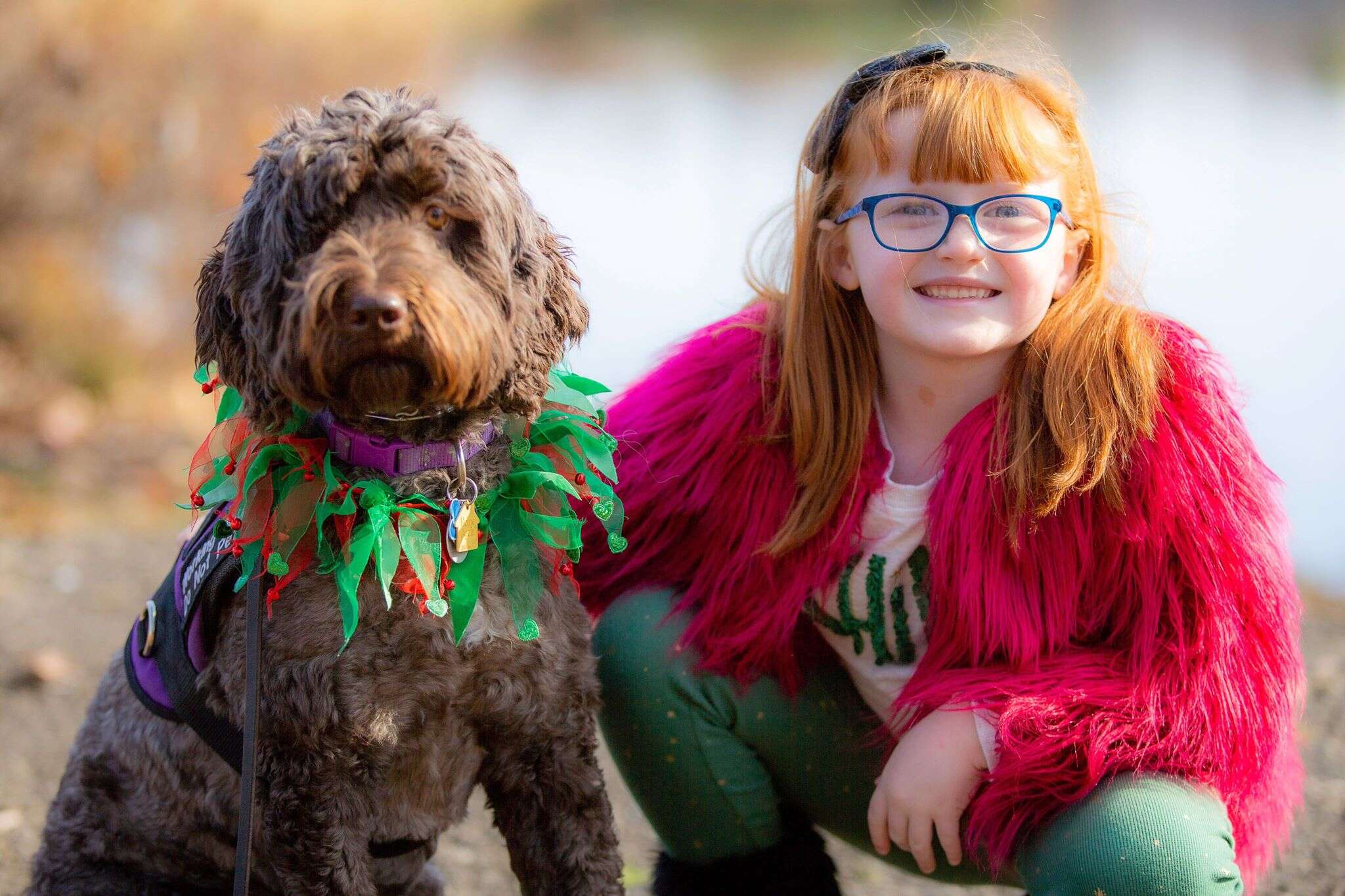 Just as Ariel makes life happier for Hadley Jo, together, the two of them have the same effect on everyone they meet.
As Hadley Jo continues to grow and learn, Ariel will be by her side through it all — as both her best friend and lifesaving companion. Those who know them best wouldn't have it any other way.
"Hadley Jo likes to tell people, 'Ariel keeps me safe,'" DeVore Lange said. "Ariel goes everywhere Hadley Jo goes. We are so blessed as a family to have her."
Top-Rated Treats For Dogs Who Are OBSESSED With Peanut Butter