One day in late April, Judy Obregon wasn't feeling very well — and she nearly skipped her almost daily trip to Echo Lake Park in Fort Worth, Texas.
But it's a very good thing that Obregon, founder of animal rescue organization The Abandoned Ones (TAO), decided to go anyway.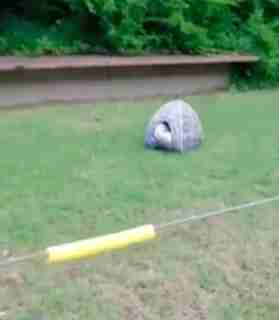 As she was driving along the road, she saw something strange: a small, plush little house that seemed to have been dumped on the side of the road.
"Oh my gosh," she said as she pulled over and made her way toward the object, "there's something in here." The house seemed to jostle a little as Obregon approached.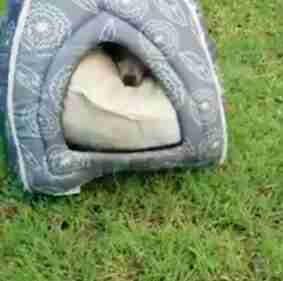 This event would probably seem extraordinary to almost anyone else, but it is the norm for Obregon, who goes almost every day to comb the area since it's an infamous dumping ground for unwanted animals. But that doesn't mean it ever gets easier.
As Obregon peeked inside and saw a terrified tiny dog peeking out from a urine-soaked bed, she realized that this dog was her new rescue. And so, as she's done so many times before, she immediately started the hard work of helping this abandoned dog heal.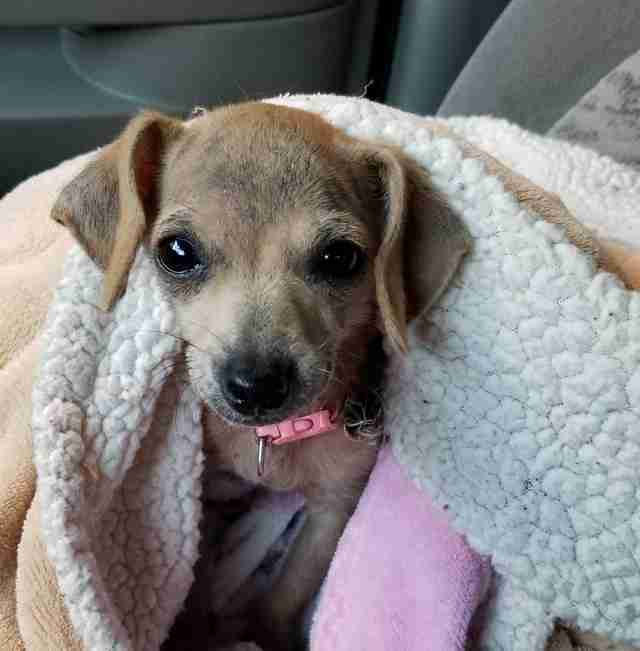 There's something about Obregon's demeanor that almost instantly helps these abandoned dogs feel safe.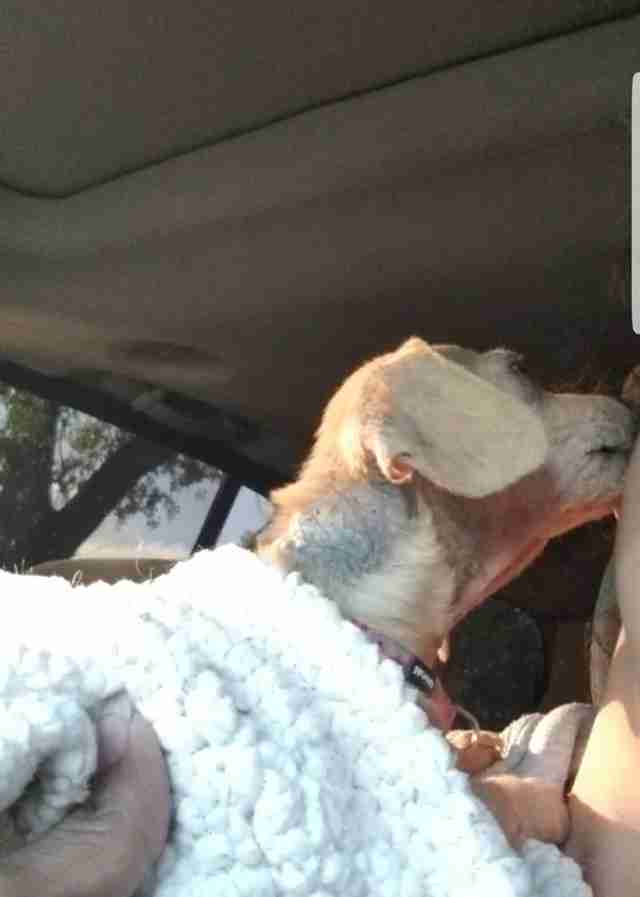 Once this little dog, who weighed just about 3 pounds, was placed in the passenger seat beside Obregon, she jumped up to give her rescuer a kiss.
Obregon believes that the dog may have been abandoned because of her skin infection — the vet determined that the 10-week-old dog had a case of mange and some infections stemming from that condition.
"She has the sweetest soul with her soulful eyes," Obregon wrote. And that's how she came to choose the dog's name: Najila, which means "eyes that glisten" in Arabic. "I wanted to find a name that meant something."
And since meeting Obregon, Najila — Jila for short — has hardly taken her big eyes off the woman who saved her life. And it doesn't seem that she can help wagging her tail happily every time she sees her.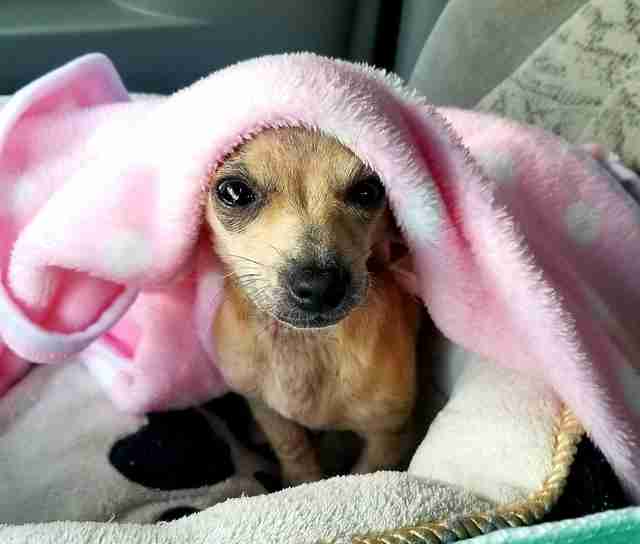 Jila is getting medicated baths to help her skin heal — and she's also getting plenty of toys and attention to help her recover emotionally.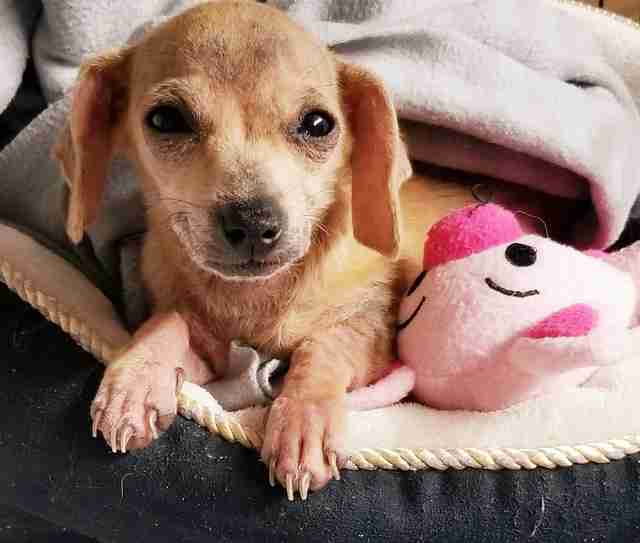 "After her medicated bath she most definitely felt relieved," Obregon wrote. "No telling how long she suffered without treatment before being abandoned."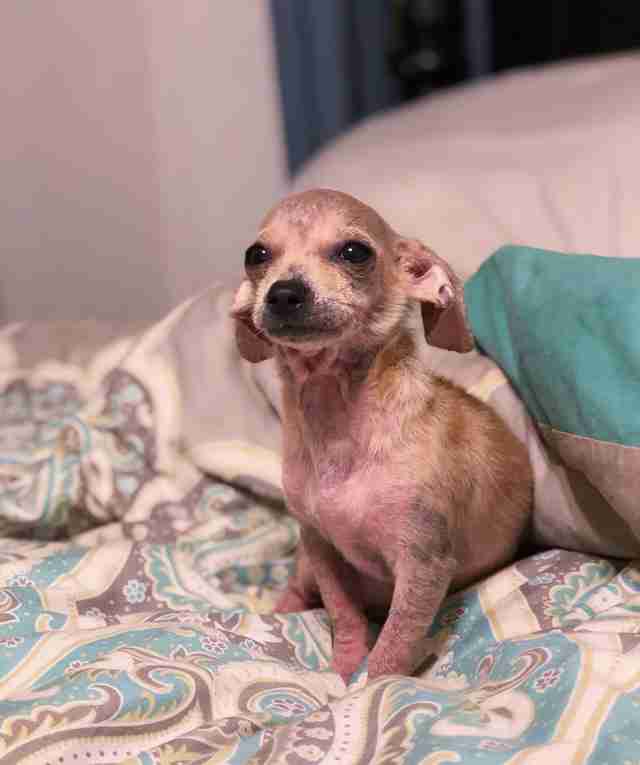 In just a few days together, Obregon has discovered just how much Jila enjoys belly rubs.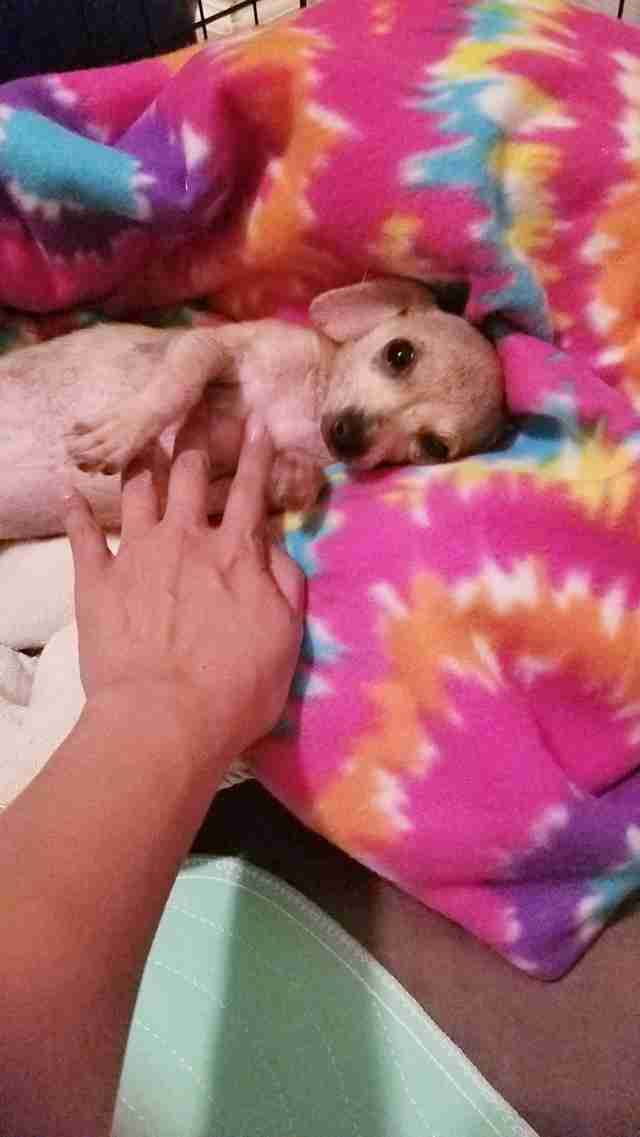 Once fully recovered from all she's been through, Jila will be looking for a family.
But no one wants to rush her, especially since no one knows how long she suffered before Obregon found her.
"She's just precious," Obregon added.