Puppy Was Dumped In Park With Saddest Message On Her Body
"What kind of person would do this?" 💔
One look at the puppy was all it took to know that someone really, really didn't want her.
Last Friday, people visiting a city park in Chillicothe, Ohio, discovered the dog locked inside a wire cage that someone had left on the ground. There was no sign of her owner — except the hand-scrawled messages that were written over her white fur in black permanent marker.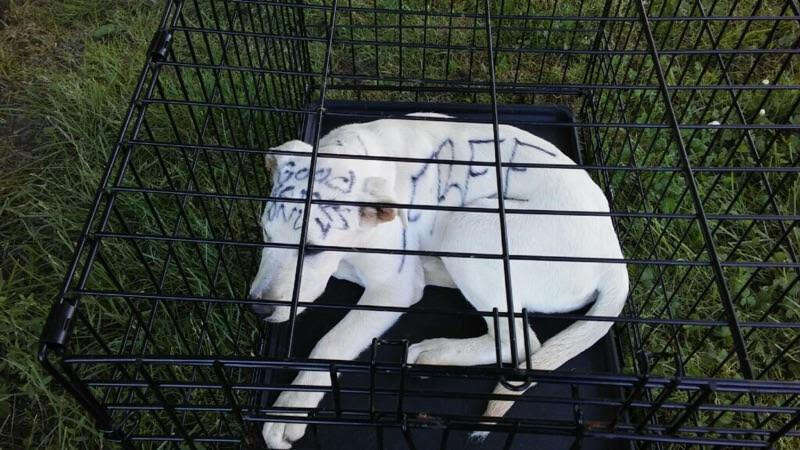 "Free" was written all across her side, and "Good home only" was scribbled onto her forehead. Written on her other side was "I am a gift from God."
The Good Samaritans who discovered the puppy called the police right away, and she was brought to Ross County Humane Society soon after. Monica Denney, the kennel manager, couldn't believe her eyes when the puppy first came in.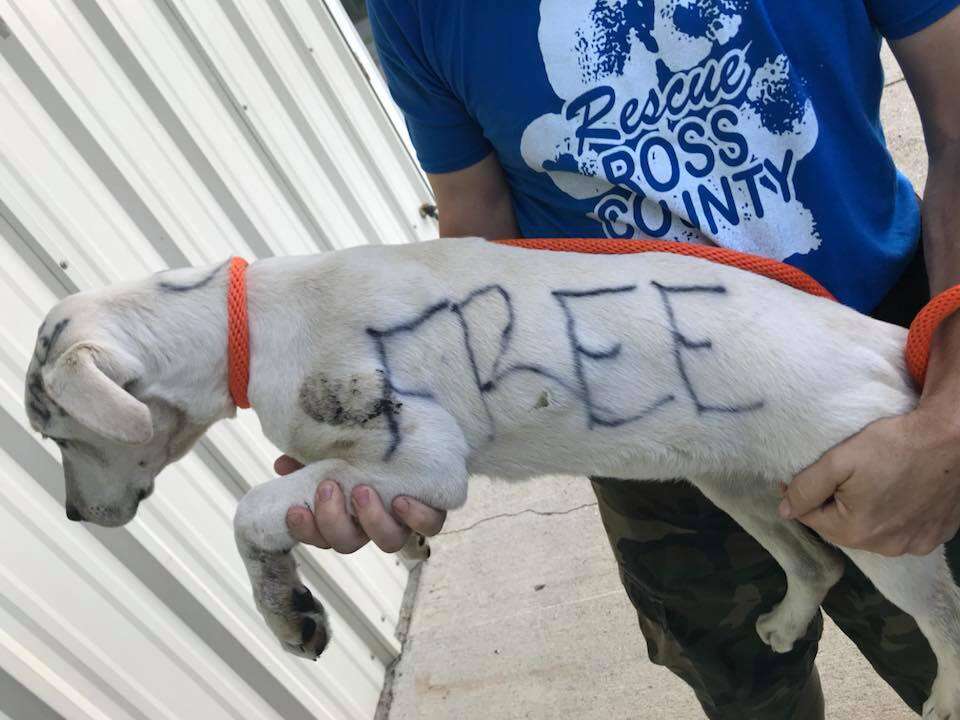 "We were all pretty stunned about it," Denney told The Dodo. "I've worked here for three years and have seen quite a lot of terrible things … but I've never seen anything like this."
Despite being covered in marker, the 5-month-old puppy appeared to be healthy. The shelter staff decided to name her Marvella, which is French for "miracle."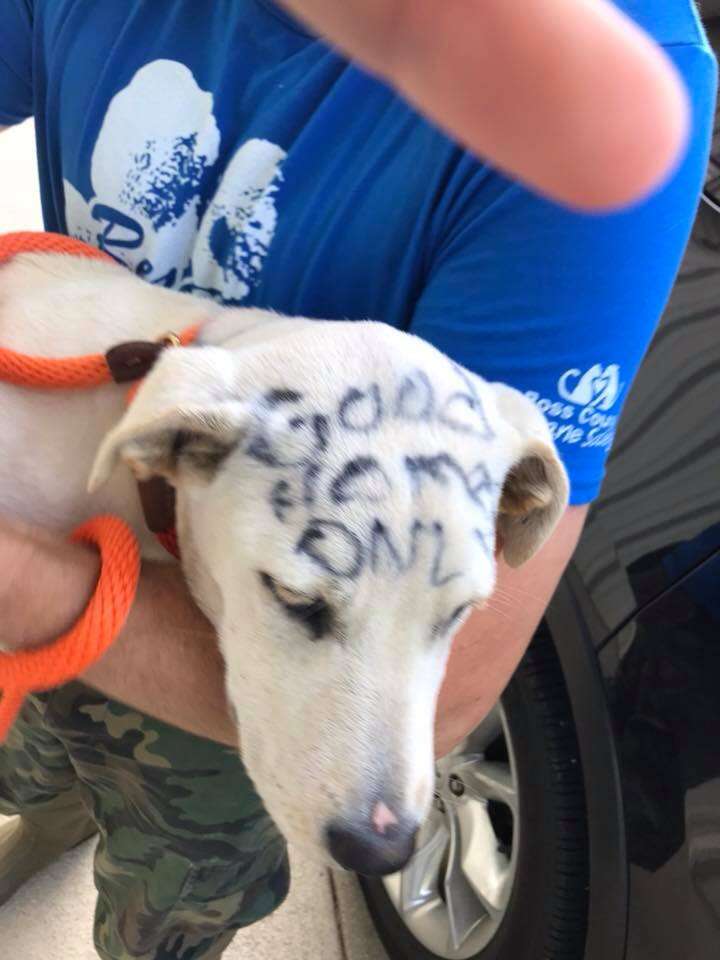 After a good scrubbing with dish soap and hydrogen peroxide, rescuers were finally able to wash away the marker from Marvella's fur. Although she was timid at first, she quickly perked up and began playing with other dogs and the shelter employees.
Since Marvella is healthy and all cleaned up, she's now available for adoption — and Denney is certain it won't take her very long to find the perfect family.
Until then, she's taking every chance she can get to be cuddled.
"It's literally crazy how many applications have come in for her already," Denney said. "She's a really sweet, friendly dog. She didn't deserve to be left like that. No animal does."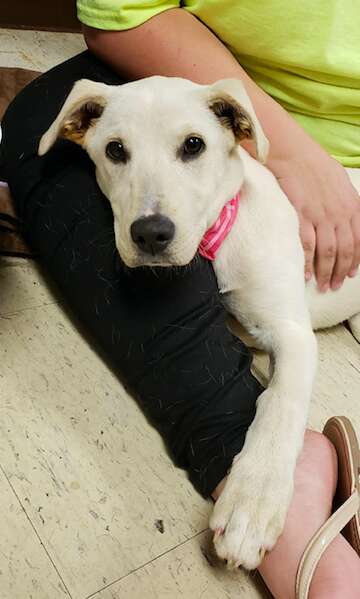 Local police also stepped in to investigate the case, and have zeroed in on the person who abandoned her.
Denney said it's likely charges will be pressed against the person very soon.
"At first we were like, 'What kind of person would do this?'" Denney said. "I think maybe they didn't think we would end up with the dog and share her story so widely like we have. People from all across the country know about her now."