Terrified Dog Who Lived Alone In Tent Looks Completely Different Now
She's unrecognizable — and so happy, too ❤️
When Violet was found by rescuers last February, she had lost nearly all her hair and was covered from head to toe in mange.
Her body was weak and skinny from barely being fed, and she couldn't stop scratching her itchy skin to the point that it was always cracking and bleeding.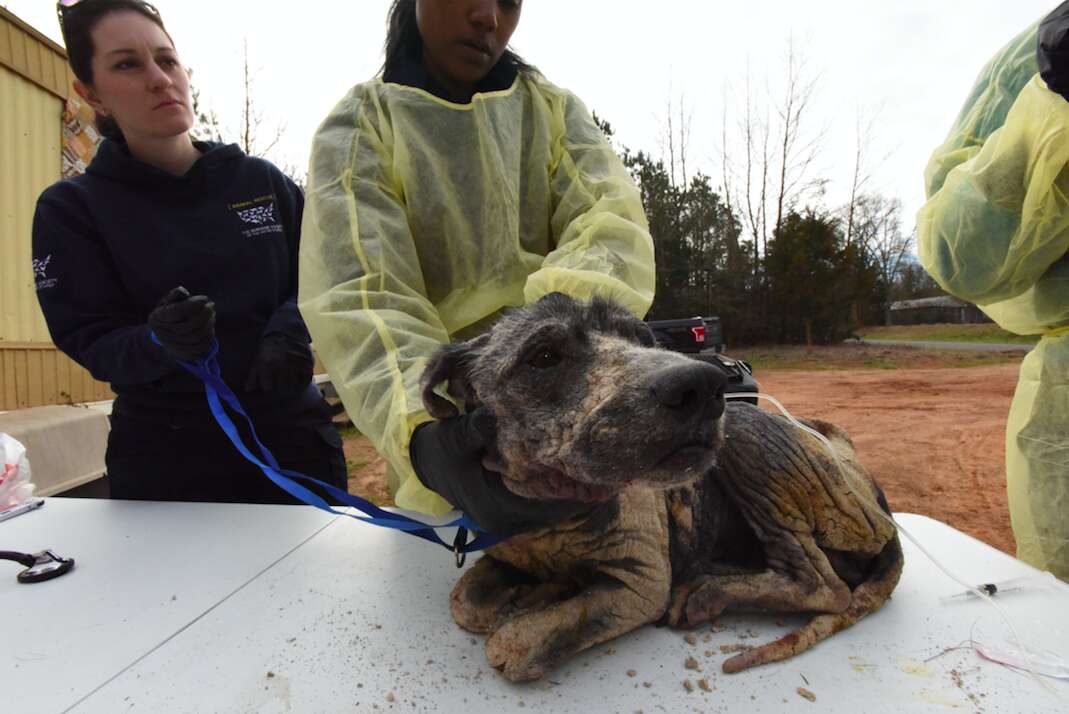 She had been living outside under a makeshift tent on an abandoned property in Louisiana for a long time — and was the only dog out of 10 to survive. While it's unclear whether the property owner lived in the trailer onsite, rescuers said Violet and the other dogs were tied up and left there with a tarp as their only shelter. The remains of dogs were found nearby.
"She had lived outside like that for a while, so we went into the rescue assuming that she would be feral," Laura Koivula, deputy manager of animal crime for the Humane Society of the United States (HSUS), which helped save Violet, told The Dodo. "But she turned out to be really sweet."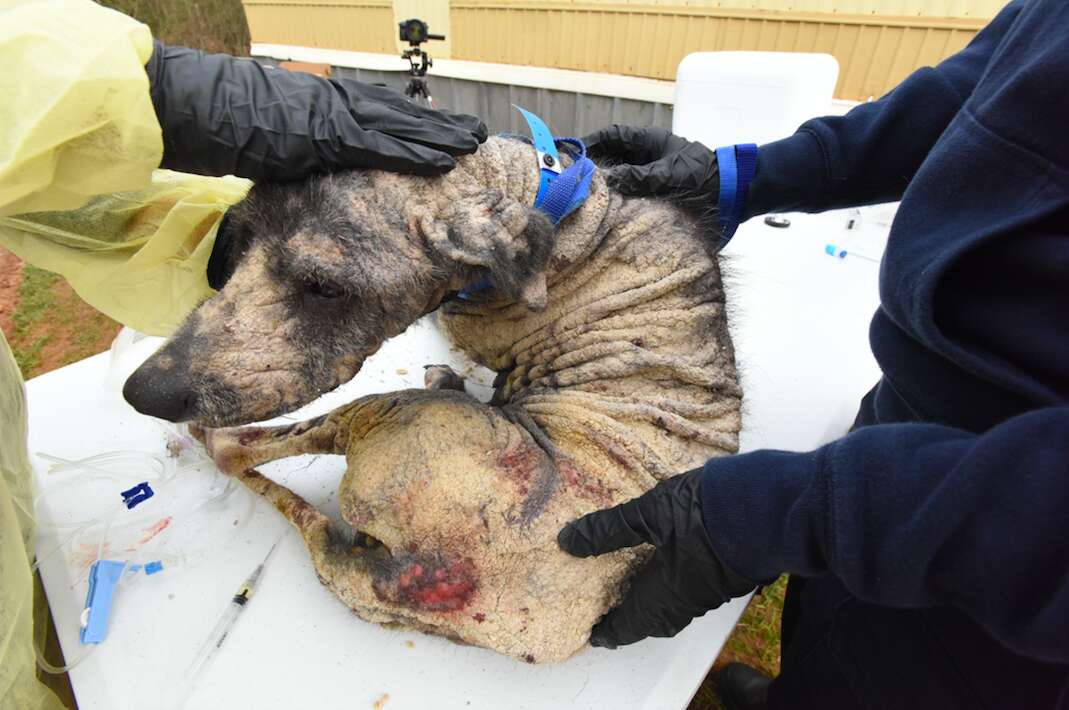 The Louisiana SPCA took 8-year-old Violet in soon after and began medical treatment right away. In addition to her skin condition, she also had progressive dental disease and heartworm.
As the months passed, her skin started to clear and she gained more weight. Her fur started growing back and she started showing bits of her curious personality.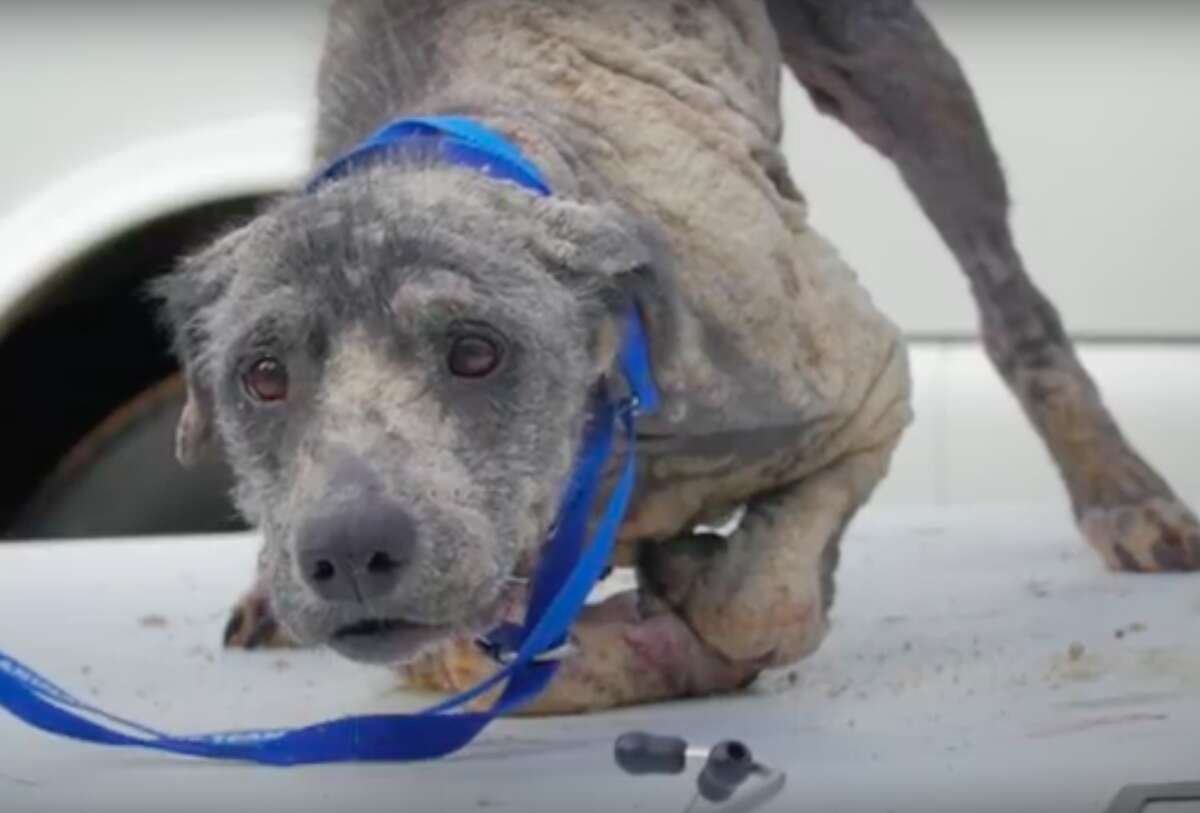 "She didn't know what a leash was, didn't know what it was to be a dog," Koivula said. "She had just been left to fend for herself."
While timid at first, Violet was interested to learn about all the new things out there in the world — and luckily, after five months of medical care, she found the perfect person to show her.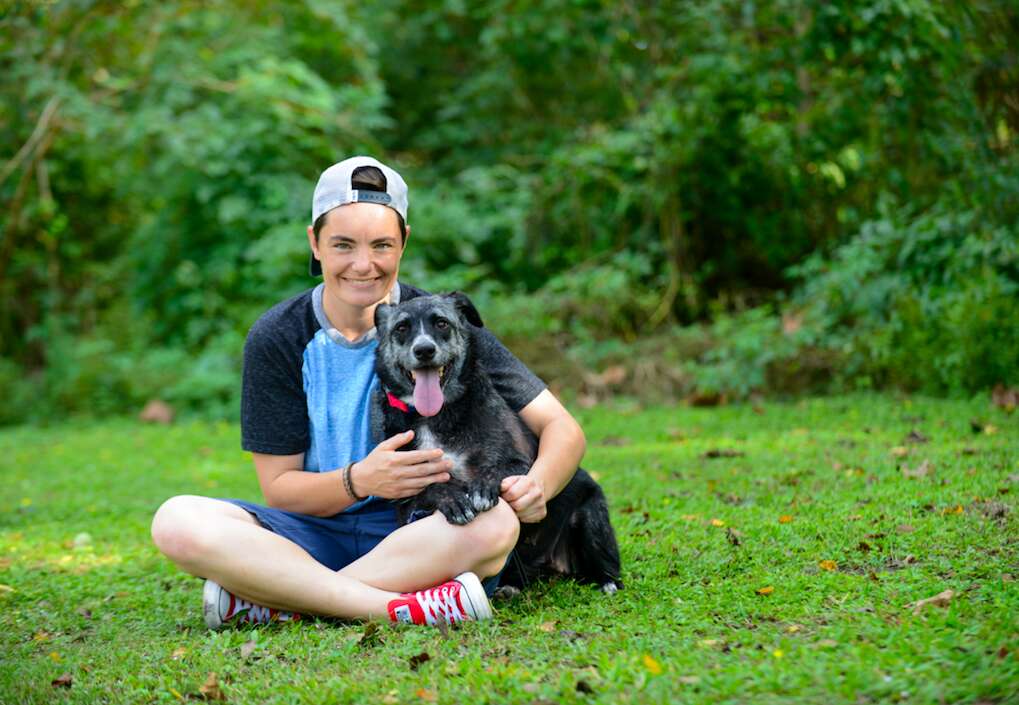 Danielle Hanisee, a New Orleans local who had worked at the shelter for six years before Violet's arrival, returned to visit the shelter this summer after her beloved pit bull mix passed away.
"I had recently lost him, and just felt like if I ever got another dog, I would get one who really needed me," Hanisee told The Dodo. "So I did."
Hanisee connected with Violet instantly, and offered to foster her for a week to make sure Violet was ready for the next step. Violet was scared of all the new things at first, like cars and wood floors, but Hanisee continued to work with her to build her confidence.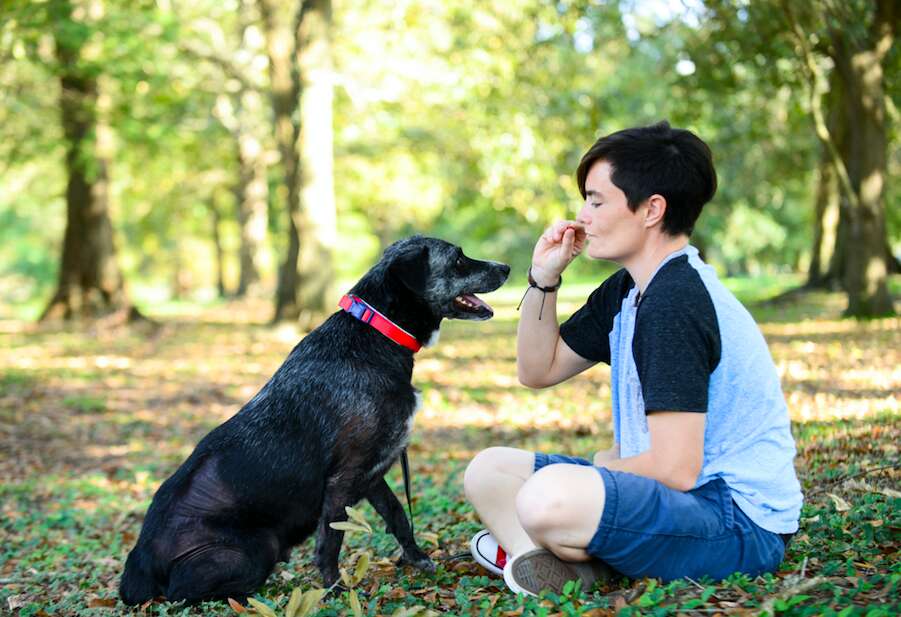 It wasn't long before they made it official — and by July, Violet had found her new home.
While it took her a little more time to get used to her new life, Violet looked to her mom for confidence when trying new things, and settled in well with her cat sibling, too.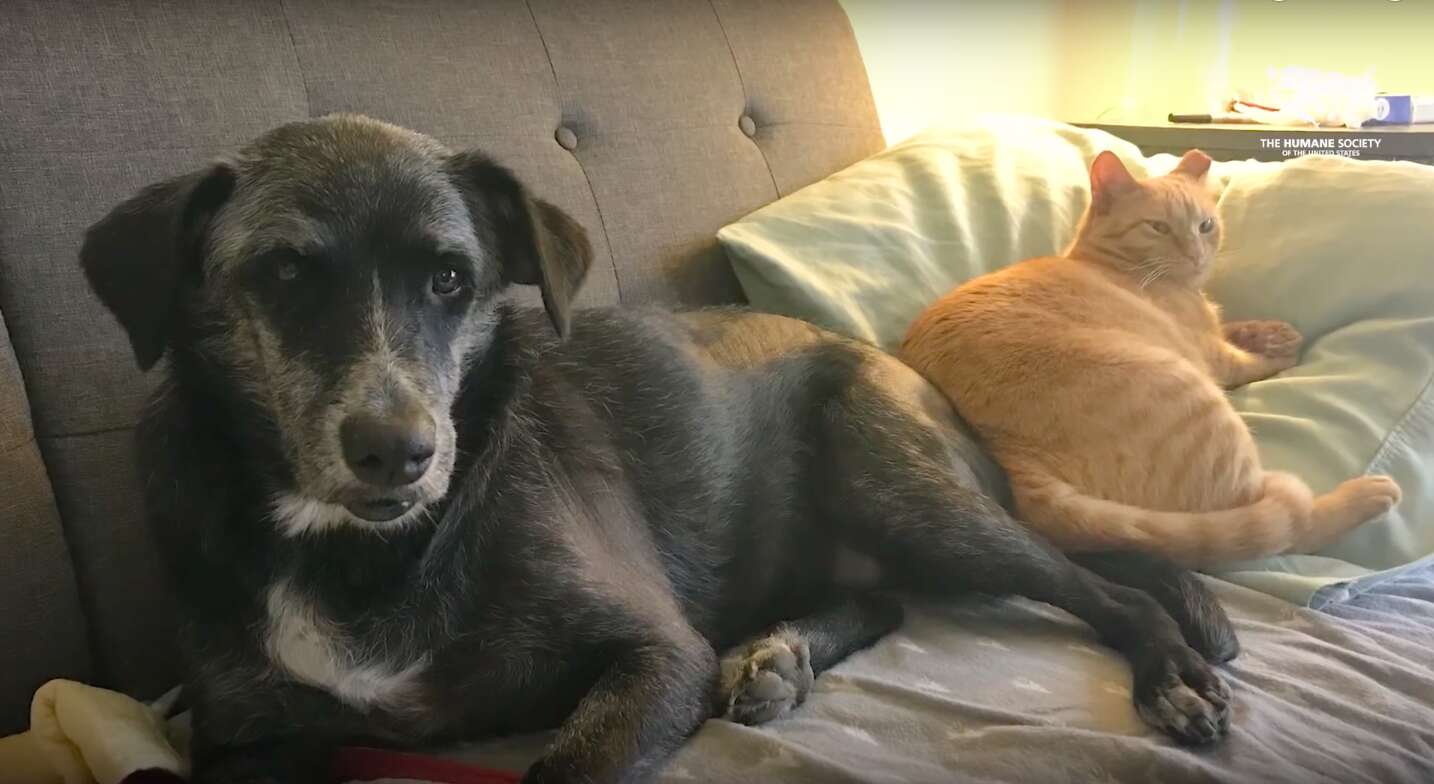 "It took me about three weeks to get a tail wag from her," Hanisee said. "But when I took her to the dog park for the first time, I saw a whole other dog. You can tell that she lived with dogs her whole life and that was her comfort."
Violet also has a ton of toys at home, though she doesn't seem interested in them yet — for now, she's just happy taking in all the new sights and sounds of life.
"She's very curious, so she loves to just sit on the front porch like a little old lady and be nosy," Hanisee said. "And when we're walking on the trails, she wants to follow every dog she sees. They're her main thing."
Looking back on Violet's transformation, Koivula said it's one that will stay with her for a long time.
"It was a really heartbreaking story," Koivula said. "She's made an amazing recovery and it's such a testament to the resilience of animals. It's a case I'll never forget."
Watch a video of Violet's rescue and recovery below: