Guinea Pigs Abandoned In Broken Cage On Side Of The Road
Rescuers named them AJ and Pete — and now they need a home together ❤️
Someone was out walking one day when they noticed a battered, broken cage sitting in the grass on the side of the road. They didn't think anything of it at first — until they realized there were two guinea pigs inside the cage.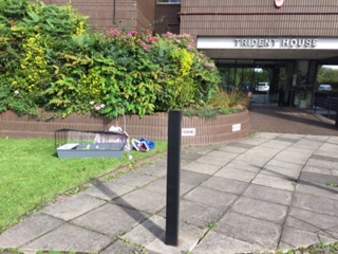 Scottish SPCA
The Scottish SPCA was contacted immediately, and Inspector Gillian Dick came out to rescue the poor, terrified little guinea pigs. 
Since the cage was broken, the guinea pigs could have gotten out if they'd wanted to, and so it's incredibly lucky that someone spotted them and called for help when they did.
Scottish SPCA
"This was a very cruel act and the pair could have easily escaped their cage and been injured or even killed by a car," Dick said in a press release. "We're very glad they were rescued before they came to harm. Whoever dumped these poor guys also couldn't have known they would be found by someone who would help them."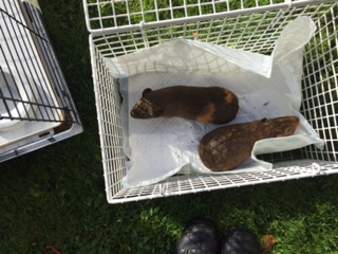 Scottish SPCA
The two guinea pigs were quickly taken to the Scottish SPCA's center in Glasgow, and are now settled in and doing well. Staffers named them AJ and Pete, and will care for them until they're ready to be adopted into the forever home they deserve.
"We are asking anyone in the area who may know who dumped them in this way to contact us as soon as possible," Dick said.
Scottish SPCA
If you have any information about who may have abandoned AJ and Pete, you can contact the Scottish SPCA at 03000 999 999.
If you're interested in adopting AJ and Pete, you can contact the Scottish SPCA for more information.