Family Promised To Pick Up Their Lost Dog At Shelter — But Never Came
Lindsy has been waiting for a new home for nearly 900 days.
In May 2016, animal control officers picked up a 6-year-old pit bull mix named Lindsy as a stray and took her to the Babylon Animal Shelter in New York. A few weeks later, a child called the shelter — she explained that Lindsy belonged to her and her family, and that she'd recently gone missing.
"The child said she would have to ask her father if they could get her," Kristin Siarkowicz, an animal control officer at Babylon Animal Shelter, told The Dodo.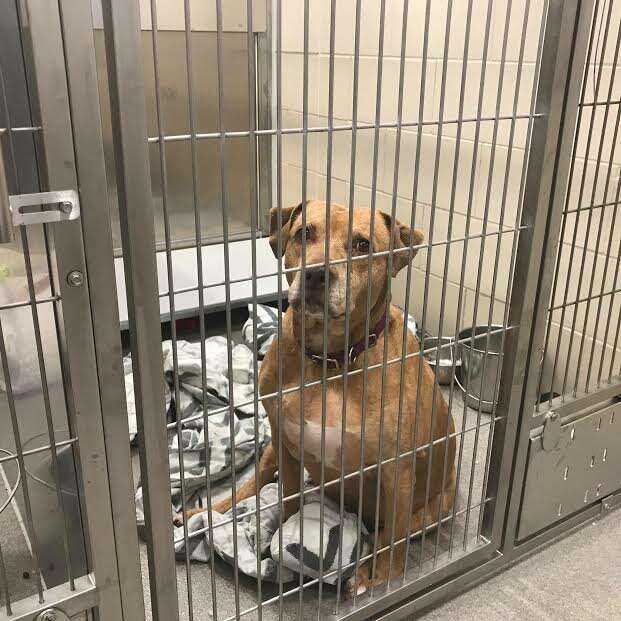 Sadly, the family never showed up, and the child didn't call back. Lindsy had been abandoned.
While this was disheartening, the shelter staff believed Lindsy would find another home quickly since she had a great personality.
"She is sweet, kind and laid-back," Lyndsey Grosjean, a volunteer at Babylon Animal Shelter, told The Dodo. "She loves to play fetch and rip apart toys. She loves walks and treats and just being with her people."
But for some reason, no one has been interested in giving Lindsy a new home — and she's been at the shelter for over two years.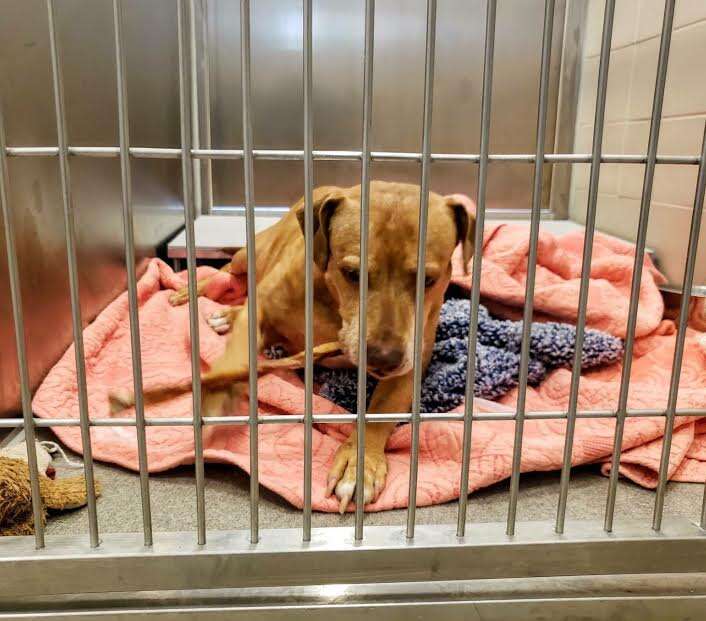 Lindsy is now a senior, at 8 years old, and Grosjean believes that her age, as well as her size, may be deterring people from adopting her.
"She is not a cute little puppy," Grosjean said. "The older, larger ones just don't get the attention they deserve from the public. Plus, now that she's been there for so long, people think there is something wrong with her, when there is not. The long-timers get a stigma about them."
Living at a shelter for a long time isn't ideal for any dog, but Lindsy always seems to be in high spirits.
"She has done very well," Grosjean said. "She does not seem to be stressed, she has a lot of people who care about her and take care of her. But that's probably half the reason she is still there — she blends in, she has great kennel behavior and just seems happy. It's actually sad though."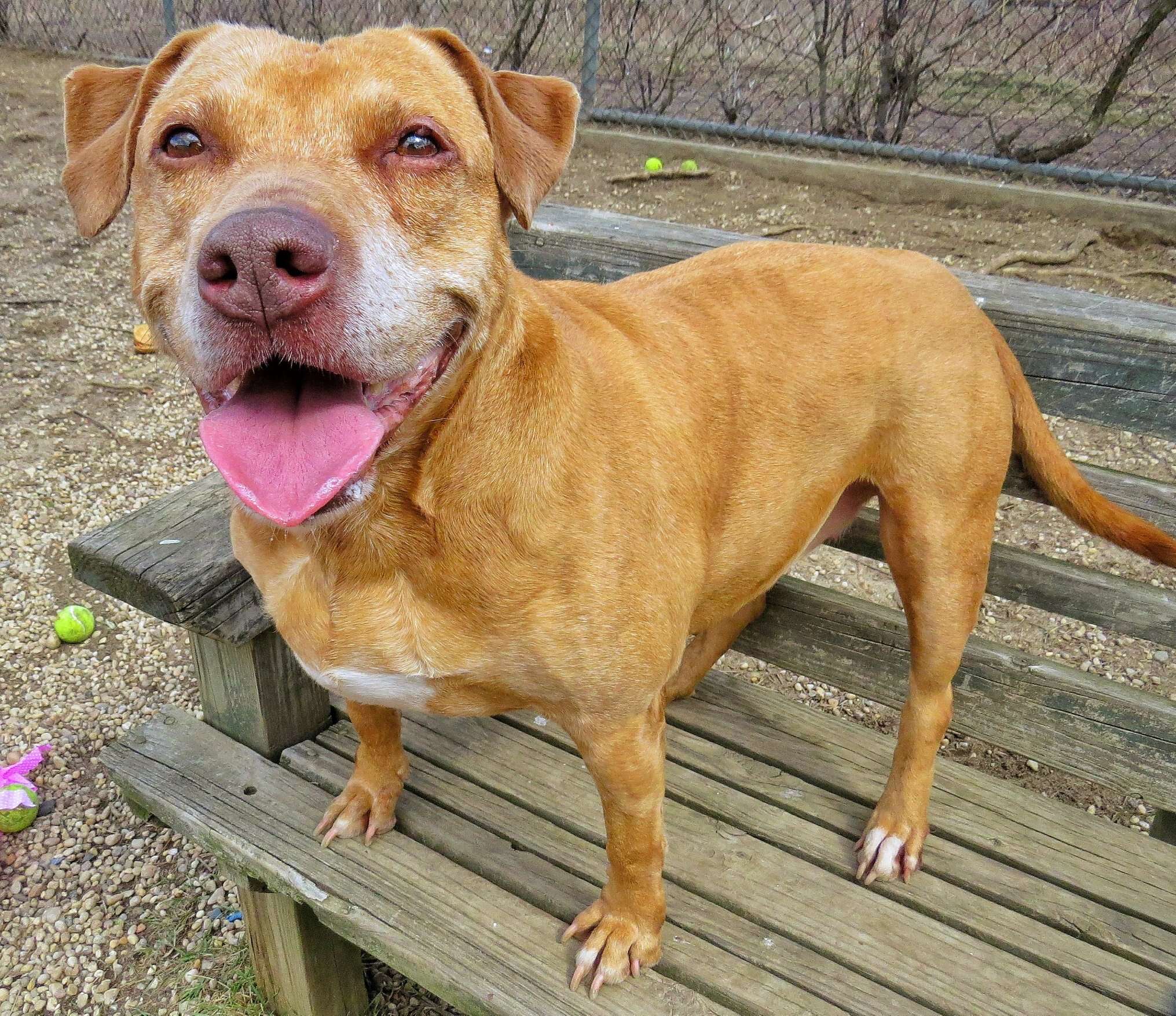 "Lindsy never has bad days," Siarkowicz said. "She is always tail wagging and ready for attention."
What Lindsy truly needs is a forever home with a family who loves her. If she does manage to find that, Grosjean said she'll "cry with happy tears."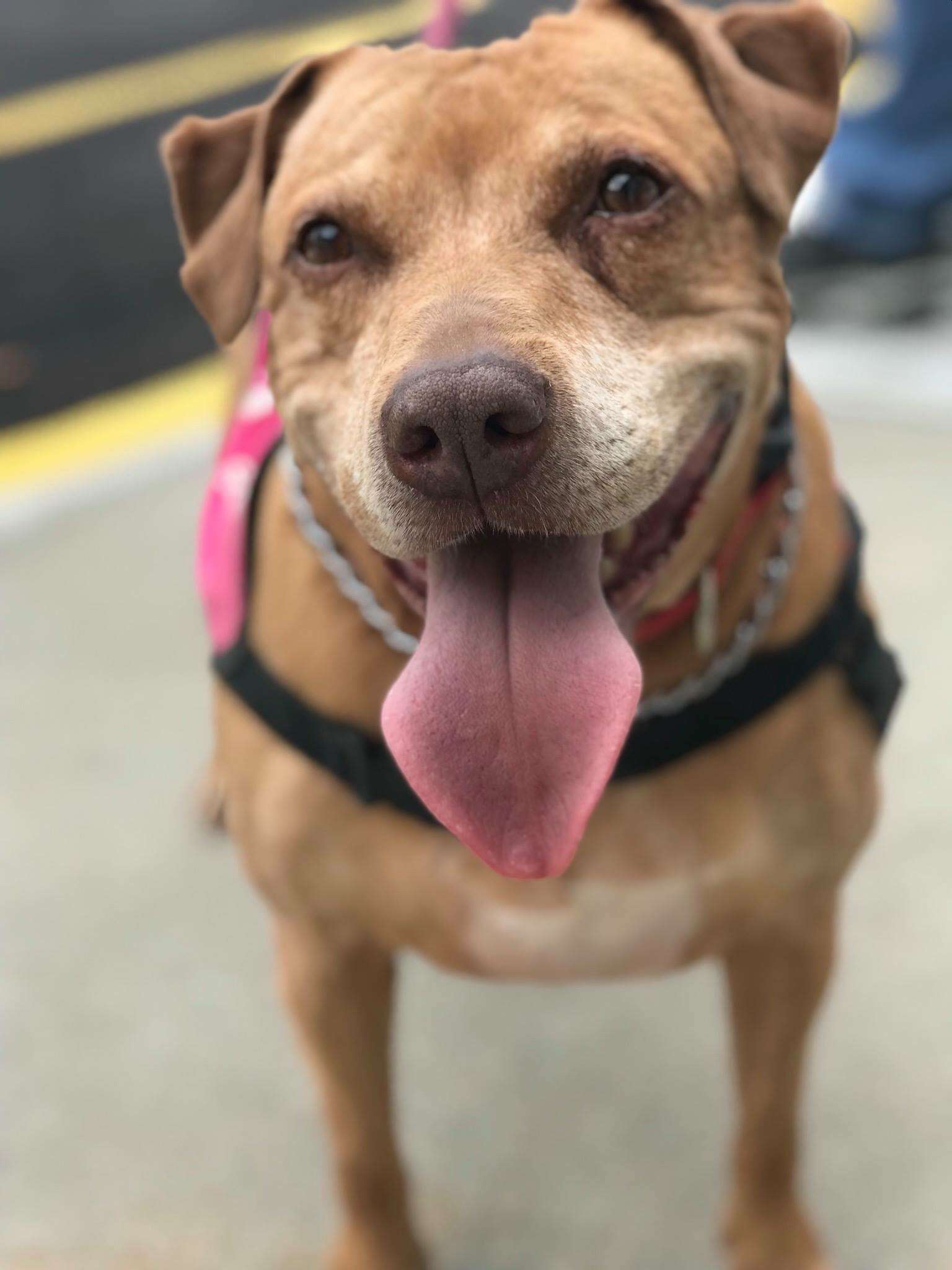 "This girl deserves a home so much," Grosjean said. "She is now a senior and needs to find her people. It is heartbreaking seeing these dogs sit and wait and get old with us. It's not fair and it's not their fault they are here. She is a wonderful, happy girl and there is no reason why she has waited so long. All she needs is a chance."
If you're interested in adopting Lindsy, you can contact Babylon Animal Shelter by calling 631-643-9270 or reaching out through
Facebook
.