Couple Didn't Neuter Their Two Dogs — Four Years Later, Police Find This
"They literally started appearing from everywhere. We would move the washing machine and suddenly there'd be six faces looking at you."
When a woman passed away unexpectedly, local police went to check out her home as a part of the investigation. They weren't looking for anything in particular, but they definitely weren't expecting what they found when they walked into the home: All they could see were Chihuahuas.
Unsure of what to do, the police contacted the RSPCA for help, and at first, they weren't even certain how many dogs were inside the home.
"The officers asked us for help with around 30 dogs but I was busy dealing with another emergency elsewhere," Herchy Boal, an inspector with the RSPCA, said in a press release. "When they called me again a few hours later, they were extremely concerned about the conditions they had found the dogs in, claiming they believed there were actually in excess of 40 small-breeds."
As it turned out, there were actually 82 dogs inside the home. It tooks hours to find them all and transfer them into the care of the RSPCA. Every time it seemed as if they'd all been found, more would pop up from the most unexpected places.
"They literally started appearing from everywhere," Boal said. "We would move the washing machine and suddenly there'd be six faces looking at you. It was incredible where they were able to hide. The house looked like an earthquake had hit it, everything was higgledy piggledy, it was really chaotic and dirty."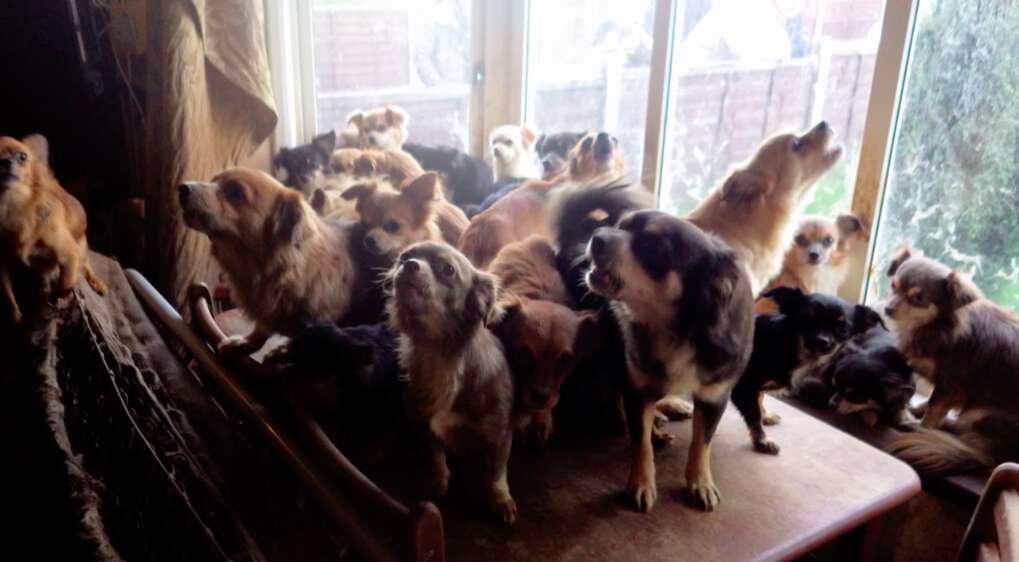 The dogs were all incredibly scared and were snapping at rescuers, as they had no idea what was happening to them. It was later revealed that the owners of the dogs — the woman who had passed away and her husband — had started out with two Chihuahuas but hadn't gotten them spayed/neutered. Four years later, they had 82 dogs. None of the dogs had ever left the house before, and were almost feral when they were finally faced with the outside world.
All 82 dogs found inside the home were taken to the RSPCA's Newbrook Farm Animal Hospital to be checked over. They mostly suffered from matted fur and fleas, though a few had more serious injuries. While most of the dogs began to warm up to their rescuers after a little while, a couple of them had some serious behavioral issues, probably caused by growing up in such a chaotic environment.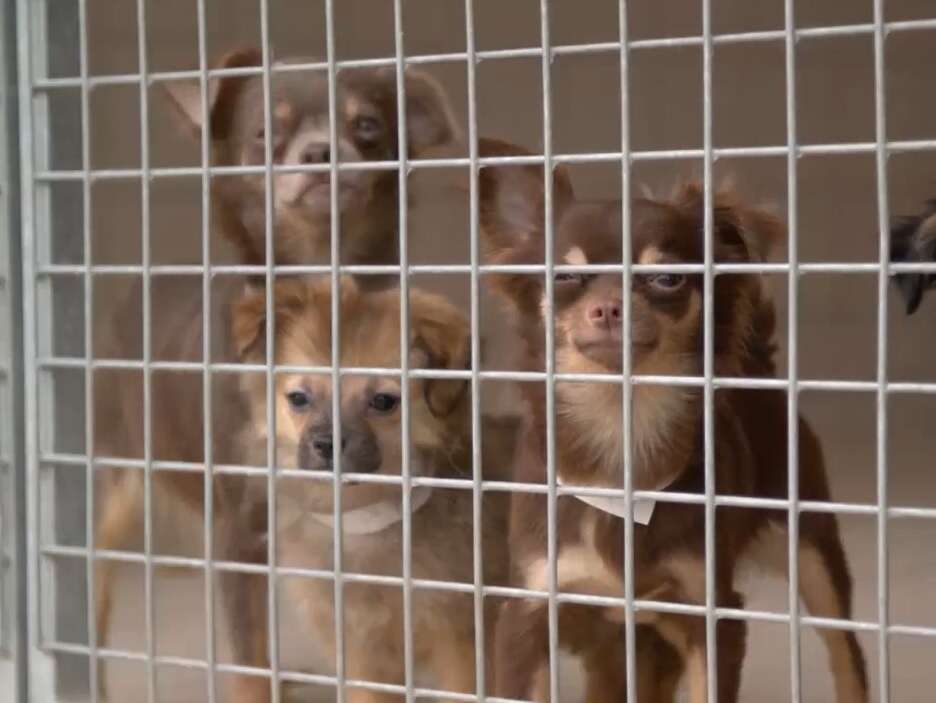 "This was a classic hoarding situation, but it was clear the couple had loved their dogs and things had simply got out of hand," Boal said. "We worked with Stephen [the husband] to renovate and clean the home while we cared for the dogs. We returned four of the dogs to him and rehomed the rest. Two of the dogs that went back to Stephen had serious behavioural issues and were extremely aggressive and unhappy. We were seriously considering our options with them because they were completely unhandleable. But when we returned them to him, they were like different dogs and were so much happier."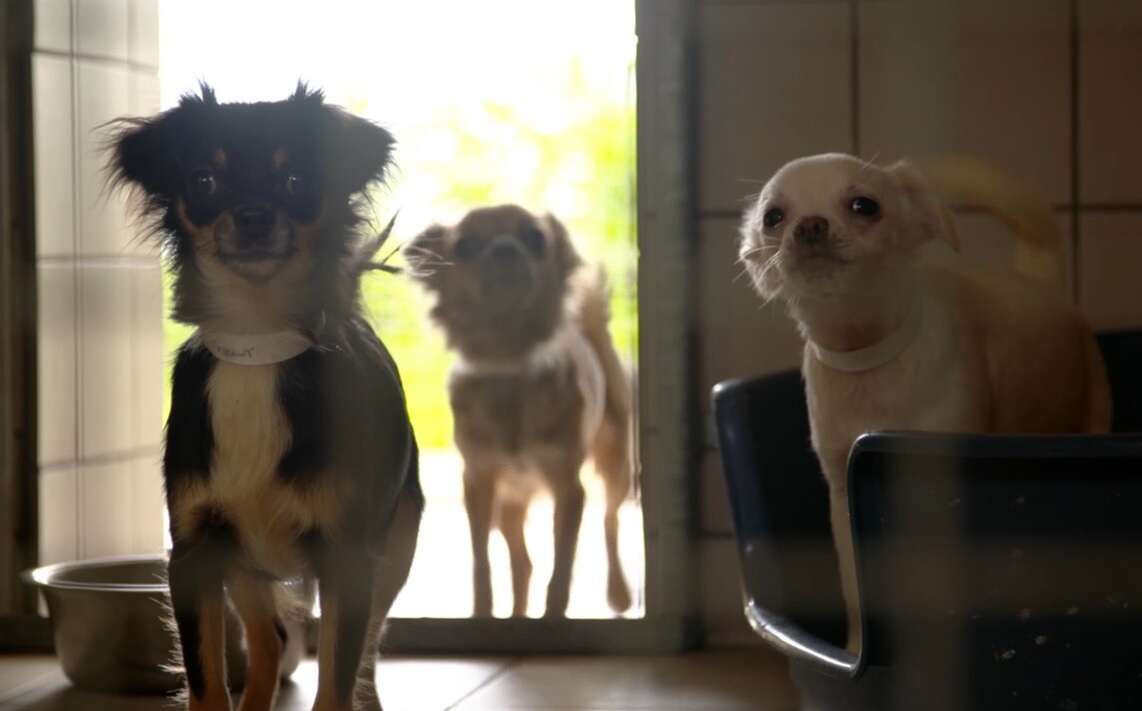 The entire situation came from a lack of education about the importance of spaying and neutering dogs, and the RSPCA hopes to continue to educate people as much as possible so that these types of situations can be avoided in the future. Luckily, all 82 dogs are now in loving, safe forever homes, where they can finally be the center of their families' attention.