No One Could Believe What People Found Packed Inside This Hot Car
"They were piled up under her seat. Puppies to elderly dogs to adults to pregnant dogs."
"Do you want to see something you've probably never seen before?"
This is the question a worker at Harris County Animal Shelter asked Marleigh McDonald, a shelter volunteer, late last month. When McDonald answered "yes," she had no idea what she was getting into.
The worker led McDonald to a Toyota sedan sitting in the shelter's parking lot. It belonged to a woman who was trying to surrender her dogs. When McDonald peered through the open windows, she saw dozens of Chihuahua mixes crammed inside.
"The car was covered in feces and urine," McDonald told The Dodo. "You could tell that some of them gave birth in there, because there was blood. It was horrific. I've never smelt anything like that, or seen anything like that."
The dogs appeared to have been living inside the car for months, McDonald explained, and they didn't have any water available.
"My mind was just kind of overwhelmed at that point," McDonald said. "I said to the staff, 'What's going on with these dogs?'"
Unfortunately, Harris County couldn't take the dogs since the woman didn't live within the Harris County jurisdiction in Texas, according to McDonald. However, the shelter did take one puppy who was in critical condition.
"The puppy was literally dying," McDonald said. "He was overheated, squealing and shaking."
Sadly, the puppy ended up dying, despite the shelter's best efforts to save him. McDonald feared the other dogs would meet the same fate if she didn't do something — so she got the woman's number and offered her help.
The woman didn't speak English very well, but her son told McDonald that his mother had 22 dogs. He also said that his mother had hit hard times and filed for bankruptcy. However, they didn't give a clear explanation for how the 22 dogs ended up in her car.
"Her story was that she found them outside of a warehouse," McDonald said. "She opened her trunk, and they all jumped into her back seat. We all know that's a lie because they were feral — they wouldn't even come to us."
The dogs were also clearly breeding with each other — and McDonald thinks the woman may have been trying to sell them.
"This happens," McDonald said. "They start breeding them and then they're inbred, and then they're like, 'Oh my gosh, this is out of control. I don't know what to do — I need help.'"
Whatever the woman's situation was, McDonald was determined to help the dogs. If she didn't, she worried, the woman would just dump them.
McDonald spent the rest of the evening and the next morning trying to find a shelter to take the dogs, but she had no luck. So she wrote a post on Facebook, which grabbed the attention of two local rescuers, Shelby Roquemore and her mother, Sandee Roquemore-Maxwell.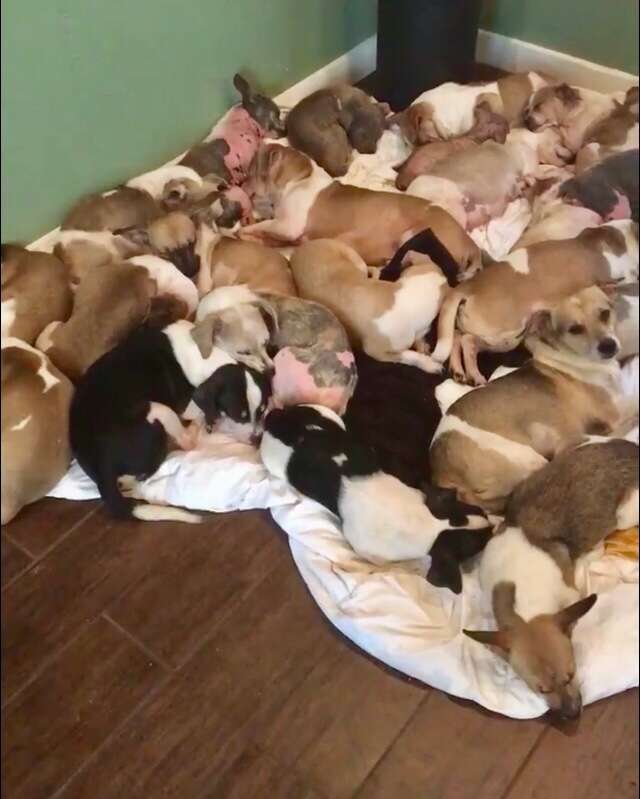 "Shelby said, 'I will take the 20 dogs,'" McDonald said. "I didn't ask her — she just offered."
On Saturday afternoon, the son drove his mother's car to Roquemore's home, with McDonald following behind him. Then McDonald, Roquemore and Roquemore-Maxwell started unloading the dogs and carrying them into Roquemore's house.
"They were so skittish," McDonald said. "They were like feral dogs … it was unbelievable."
They also got a big shock. There weren't 22 dogs, like the woman and her son had said — there were actually 43. Two dogs also gave birth shortly after being rescued, raising the tally to 48.
"They were piled up under her seat," McDonald said. "Puppies to elderly dogs to adults to pregnant dogs to middle-aged dogs. It was so unbearable, you had to hold your breath."
The rescuers started bathing the dogs, most of whom were covered in fleas, and assessing their medical conditions. Many of them had demodex mange and were severely dehydrated, and they had to rush one dog to the emergency vet straightaway.
The women also posted a video on Facebook, and the story of the 43 Chihuahuas quickly spread. More volunteers arrived to help, and people dropped off supplies throughout the day and night.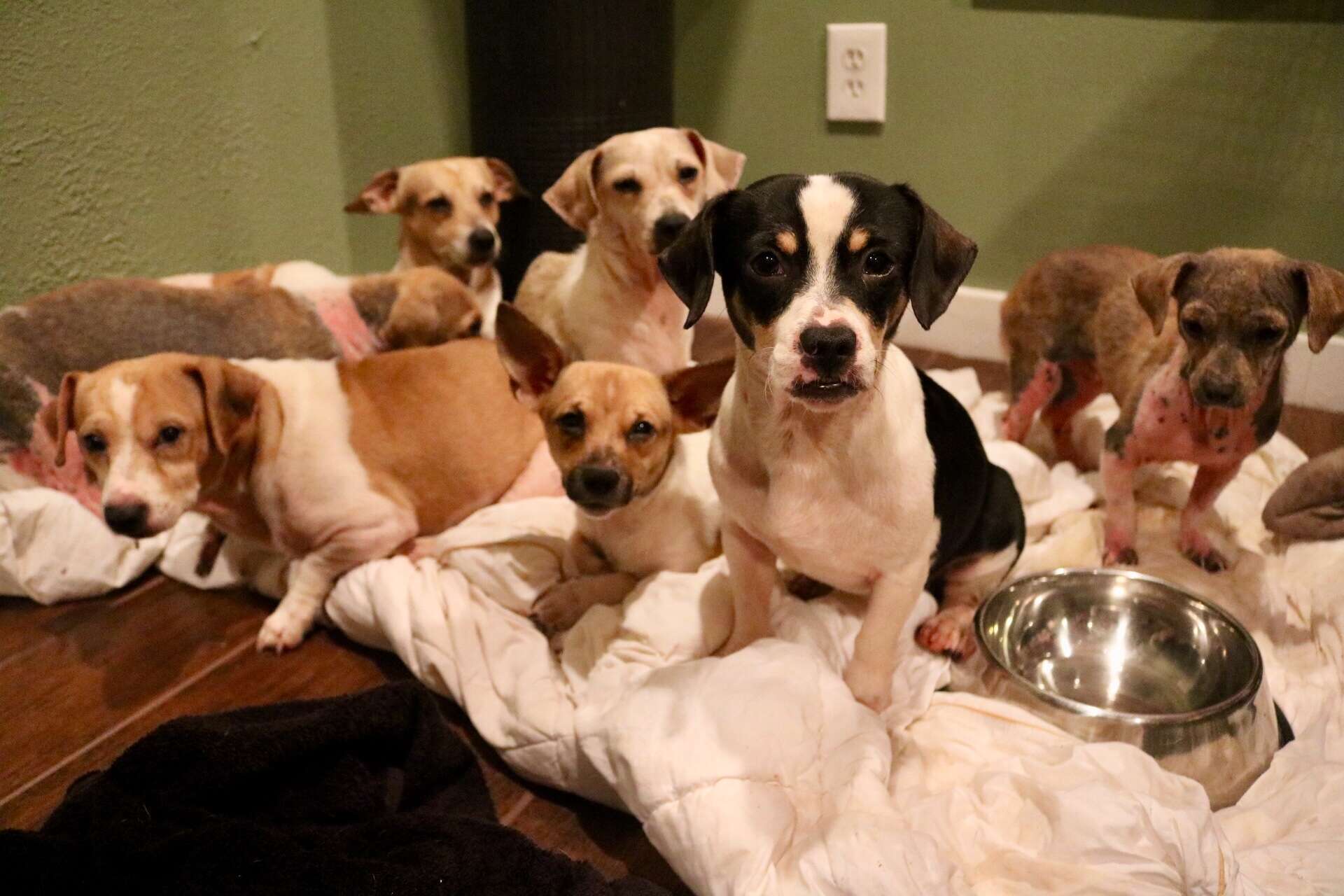 "One lady just came in and handed us $100 and then left," Roquemore-Maxwell told The Dodo. "Another lady came in and she brought us some water. One really sweet guy came in on Saturday night and brought two big pizzas. The next morning, he showed up with donuts and coffee. It was very much a community effort to get it all done."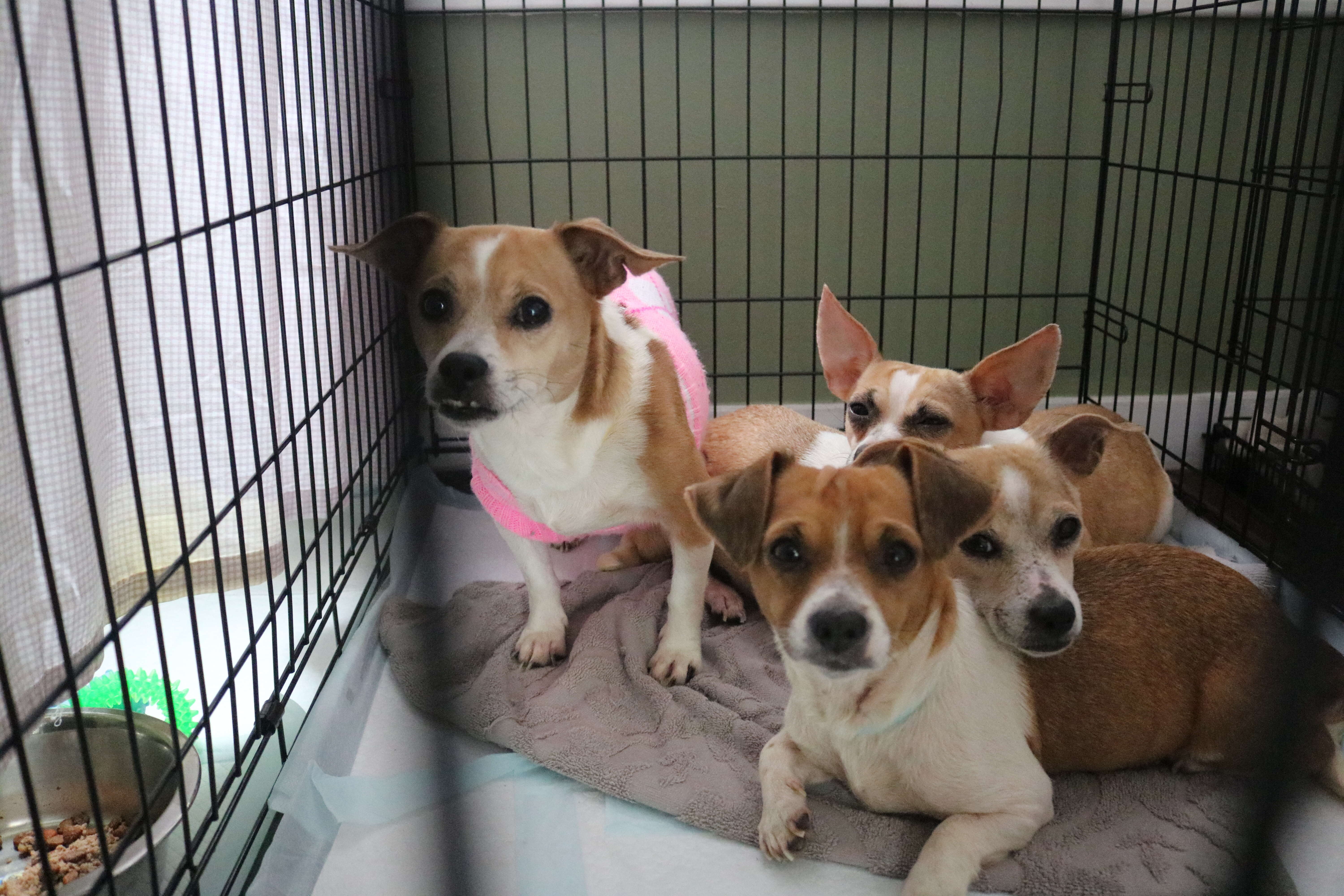 "Over 20 or 30 people just dropped donations off — laundry detergent, Clorox, puppy pads," McDonald said. "The rescues started saying, 'I want this one, we'll take this one.'"
By the end of the weekend, every dog had a place with a rescue group or in foster care.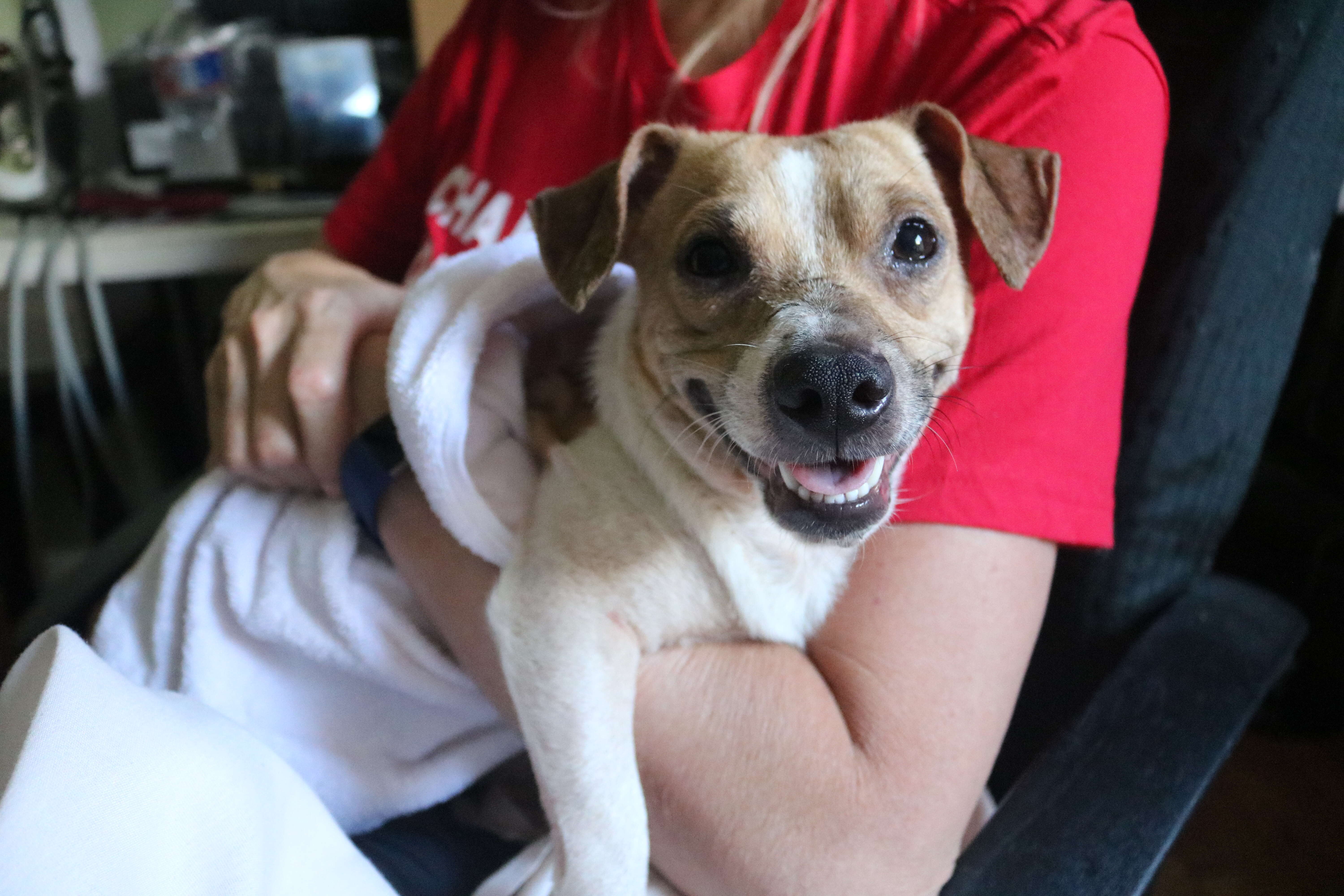 "Something in my heart just told me ... everything would work out, and it did," Roquemore said. "It was honestly a wonderful weekend not just because we were able to save all the dogs, but because I was able to meet so many people I only know through rescue work on Facebook. Having the entire rescue community coming together to pull off such an incredible feat was a humbling, rewarding experience."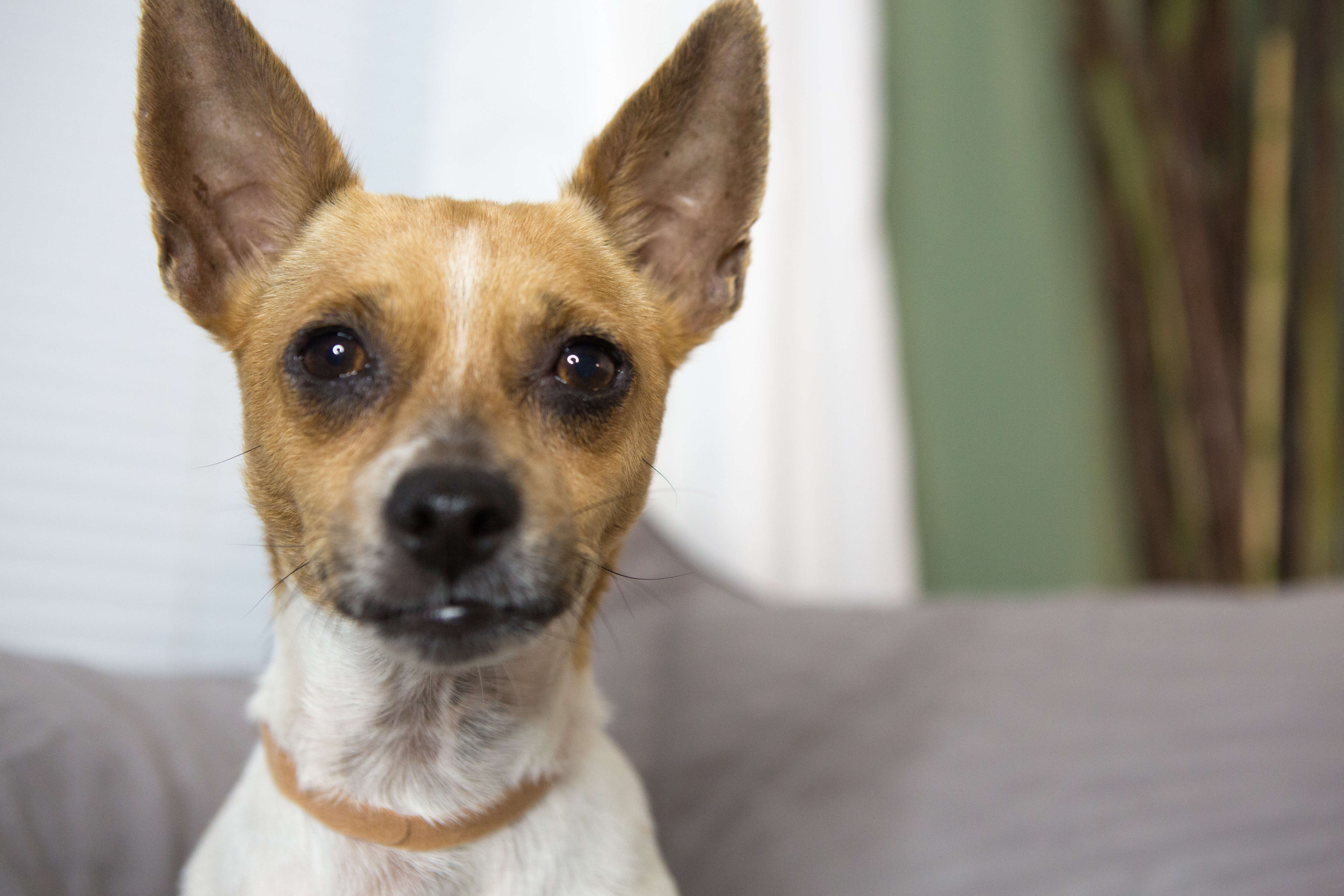 All of the dogs are doing well — not only is their health improving, but they're becoming more social.
"They all made a remarkable recovery and they're getting better every day, wanting to be loved on," Roquemore-Maxwell said.