Tiny Puppy Abandoned At 4 Days Old Is The Biggest, Happiest Dog Now
Her dad is a mailman and she loves to ride in his truck ❤
Doris was only 4 days old when she was found on the ground near some trash bins. She was taken in by the RSPCA, who named her Doris after a storm that had hit just the day before. She was so tiny that staff had no idea what breed she might be — or if she was even going to make it.
The tiny puppy was too young to be without her mother, and therefore needed to be bottle-fed around the clock. The manager of the shelter, Liz Wood, stepped up to foster her, and kept her for three whole months while she grew and healed.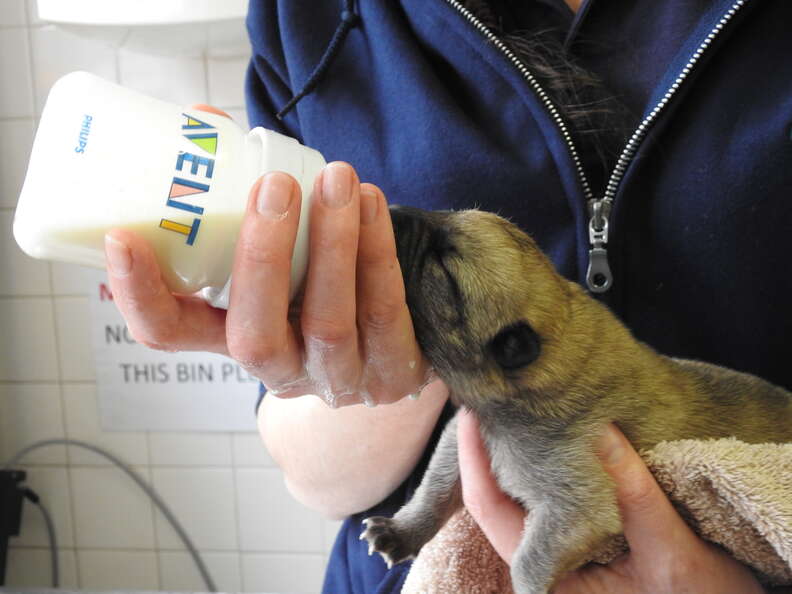 "Doris was very lucky she was found — she was very small and extremely vulnerable when she came in to us at RSPCA Millbrook," Wood said in a press release. "She was so tiny we weren't sure if she would even survive without a mum. I simply could not believe someone would dump such a tiny puppy, she was so small and vulnerable."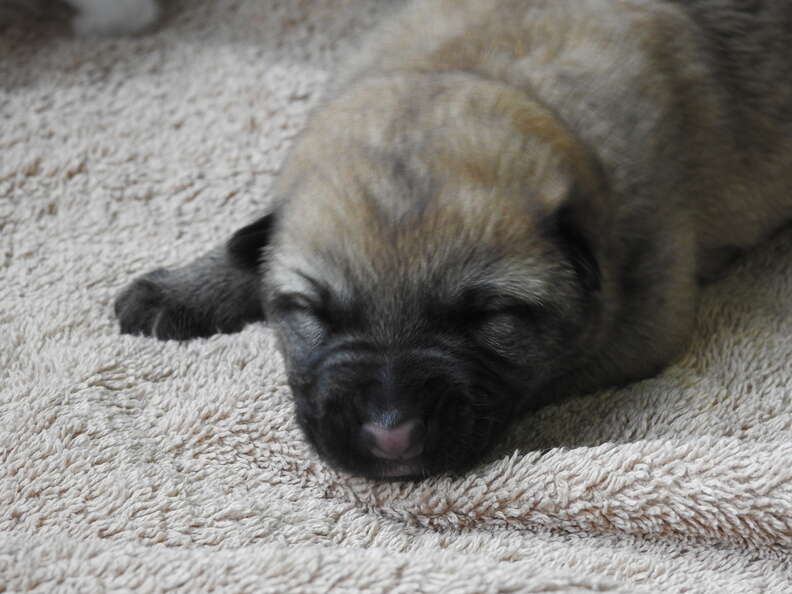 Despite her size, little Doris somehow pulled through. Thanks to her diligent foster mom she grew into a beautiful pup, and staff believe she is likely a German shepherd mix.
"Look at her now — she has turned into a stunning young dog and I'm so proud of her," Wood said.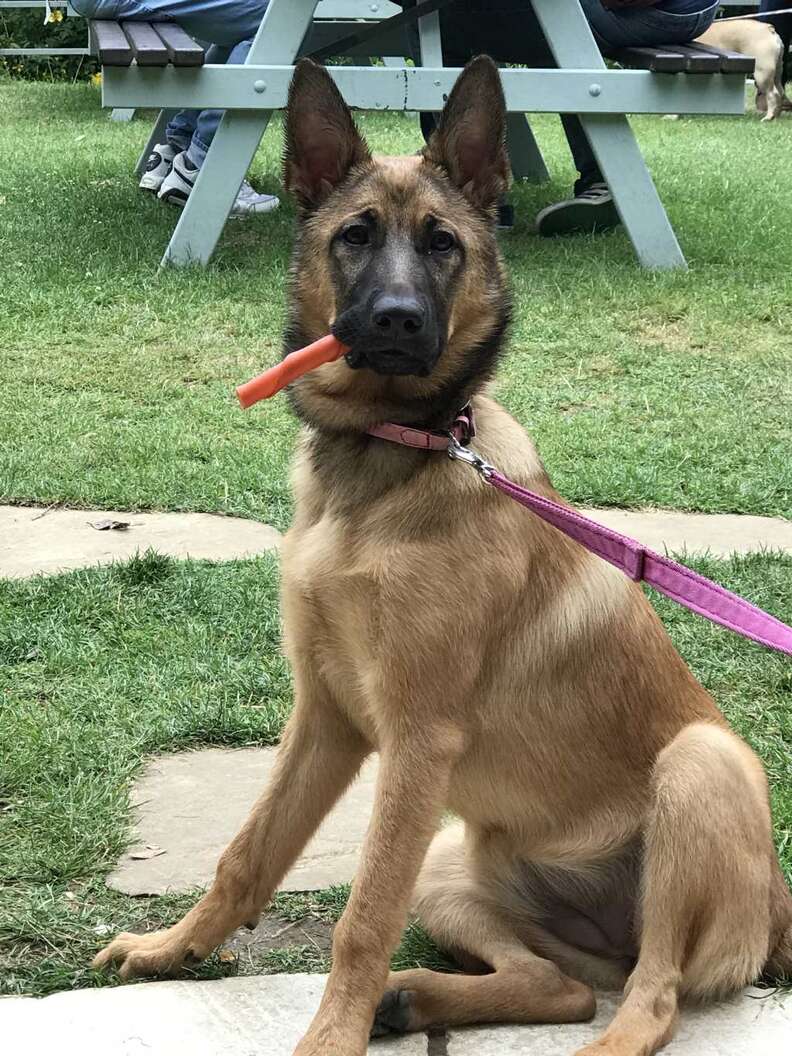 Once she was ready to be adopted, it didn't take long for the perfect family to notice adorable, energetic Doris. From the moment they saw her, they knew she was meant to be theirs, and before long she became the newest member of their little family.
"It really was love at first sight when we saw Doris," Jack Campfield, Doris' new dad, said in a press release. "We just knew she was the one for us. We saw her bounding around the center and we knew we just had to take her home."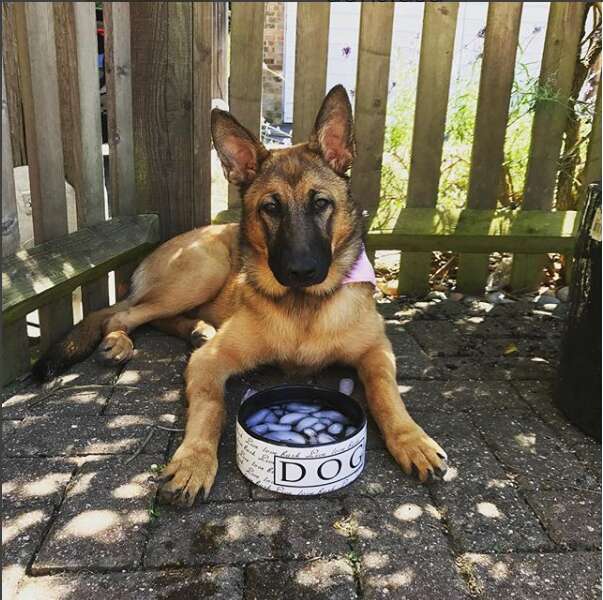 Now, Doris is loving every minute of her new life. Her dad is a mailman, and Doris loves riding in his truck with him, greeting every single person she meets with so much love. Despite her rough start to life, Doris is the happiest dog, and her family feels so lucky that she survived so that they could eventually find her.
"It is amazing she survived," Campfield said. "She is such an intelligent dog and we completely adore her. Everyone that meets her falls for her. She even has her own Instagram account now with over 700 followers!"
You can follow Doris and her new life on her Instagram account.