Over 3,000 People Have Said No To Adopting This Dog
"We absolutely adore him and just want to see him settle into a long-term home."
After his owner was no longer able to care for him, Blue was surrendered to the RSPCA in May 2017. The sweet, high-energy lurcher was soon adopted by a loving family, much to the delight of everyone at the shelter — but several months later, Blue was sadly returned because the family said he was too strong for them to handle. That was in November, and poor Blue has been waiting for his forever home at the shelter ever since.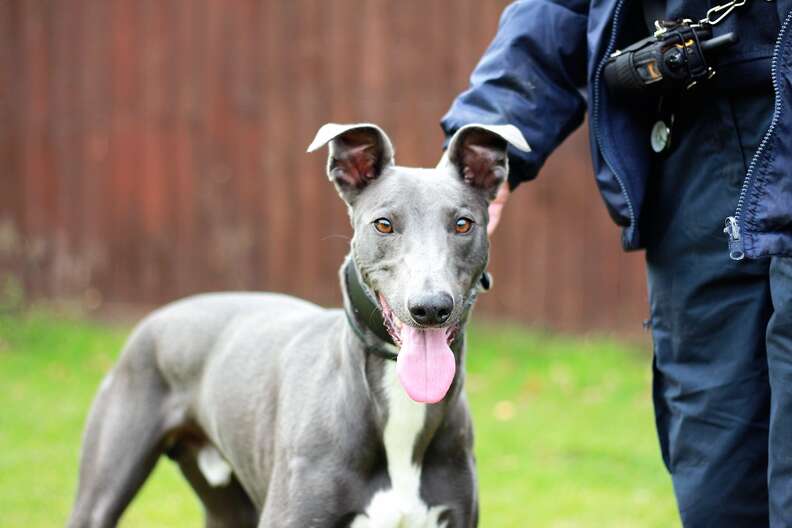 Blue has now been in the care of the RSPCA for a total of 300 days. Since he was returned to the shelter in November, 49 other animals have been adopted. Over 3,000 people have passed through the shelter since November — and every single one of them has said no to poor Blue. He keeps getting overlooked and passed by, and none of the staffers at the shelter can understand why.
"If you want a dog to go and sit and have a cuddle with, all the staff here go and sit with Blue," Zoe Barrett, center manager at the RSPCA's Suffolk East and Ipswich branch, said in a press release. "He is a real favorite for all of us — we absolutely adore him and just want to see him settle into a long-term home."
Blue is incredibly playful, so he has a lot of energy when he's playing and running around, but he's usually pretty calm otherwise. He wants nothing more than to hang out with the people he loves and get lots of treats whenever he can.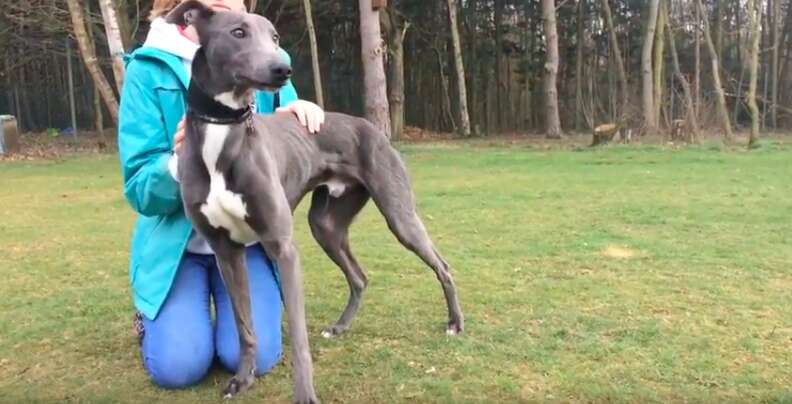 "I am a trained photographer and have taken pictures of Blue to try to help him find a home; he has been the cover photo on our Facebook page for months and has been advertised in our local media, but still no one comes forward," Barrett said. "We've tried to enlist the help of other animal centers so new people can see Blue, but everywhere is so full that hasn't worked either."
Blue will need to be the only pet in his future home, but other than that, all he needs is a family to take a chance on him. The right family for him is out there somewhere, and everyone who knows Blue is determined to find them.
"He is a gorgeous dog. I know there will be someone out there for him, there always is, but we just need that special person to come forward," Barrett said.