People Go To Rescue One Dog — And End Up Saving Three
They just kept running into more dogs to save!
For months, Shrimp was living on the streets of Los Angeles, homeless and alone. People in the area always spotted her running around, but she refused to let anyone touch her, so there wasn't much they could do — until finally, someone decided to call for help.
Hope for Paws got the call about Shrimp and drove out to the industrial area where she was living to try and find her. Rescuers soon spotted her hanging out by a car, and tried to coax her over to them with some food …
… but the little dog was too scared, as she had barely interacted with humans in several months.
Shrimp wandered into a parking lot to try and escape her rescuers, and after she was settled under a car, they quickly placed plastic gates around it to secure the area and ensure that she couldn't run away.
The poor dog was still terrified, and kept trying to escape …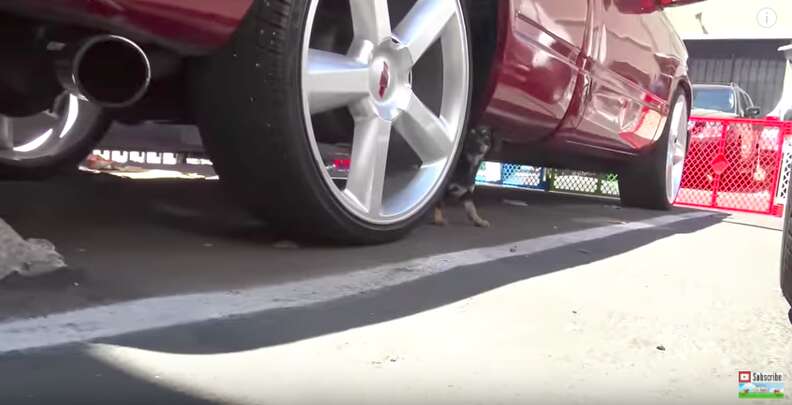 … but because the area was closed off, they were soon able to place a leash around her neck, ensuring that she was finally safe.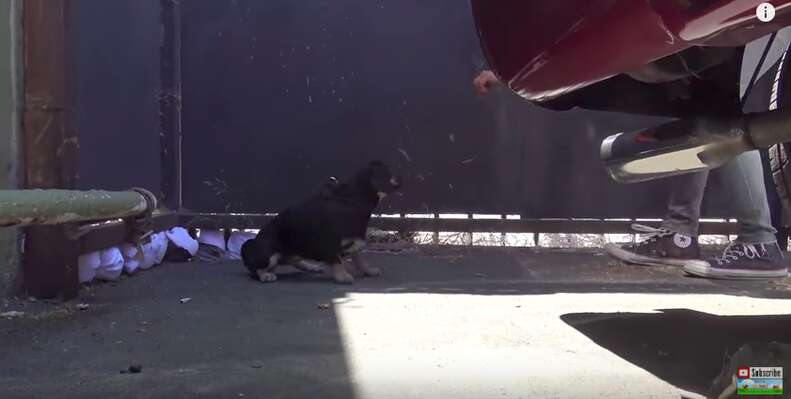 Even after the leash was around her, Shrimp was still very scared …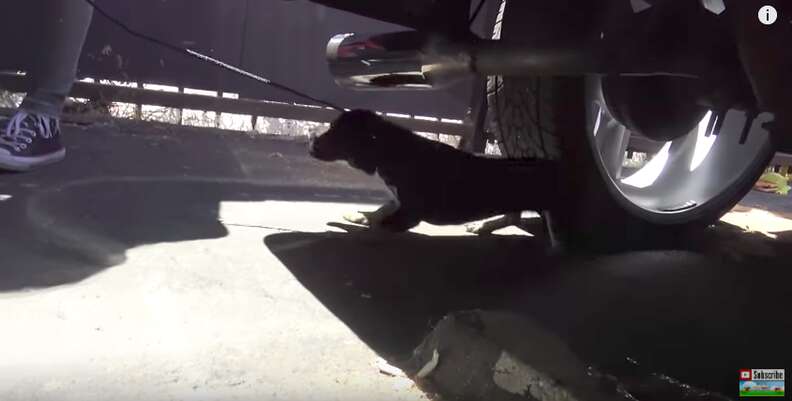 .... but as soon as she was touched for the first time in so long, she began to relax, realizing that these people weren't so scary after all.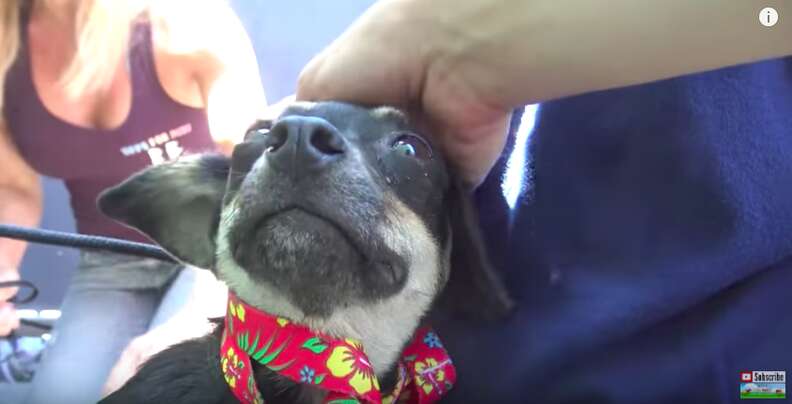 In the middle of trying to rescue Shrimp, the rescuers had noticed another dog running around the street, seemingly alone. After catching Shrimp and getting her safely into the car, they went in search of the other dog as well, not wanting to leave anyone in need behind.
The second dog, later named Caviar, had also been living on the streets for a while, and was being fed by a homeless couple. They'd been doing their best to take care of her, but unfortunately, her brother had been killed by a car earlier that week, and rescuers didn't want Caviar to meet the same fate.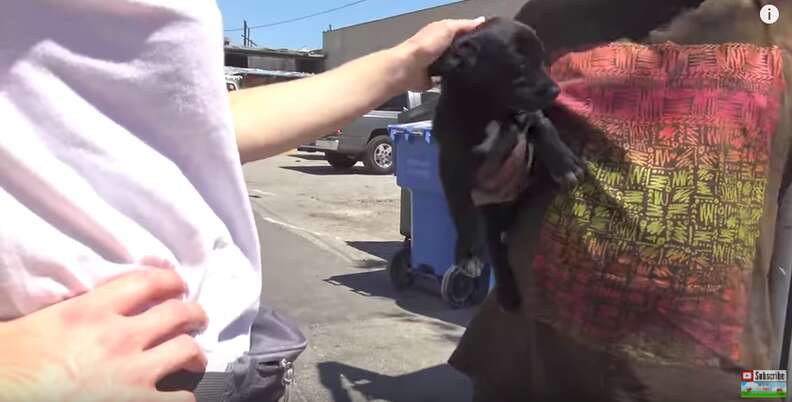 The homeless couple knew they didn't have the means to care for little Caviar, and so after lots of reassurance that she would go to a good home, they finally allowed rescuers to take her with them.
Rescuers brought Caviar back to their car to join Shrimp …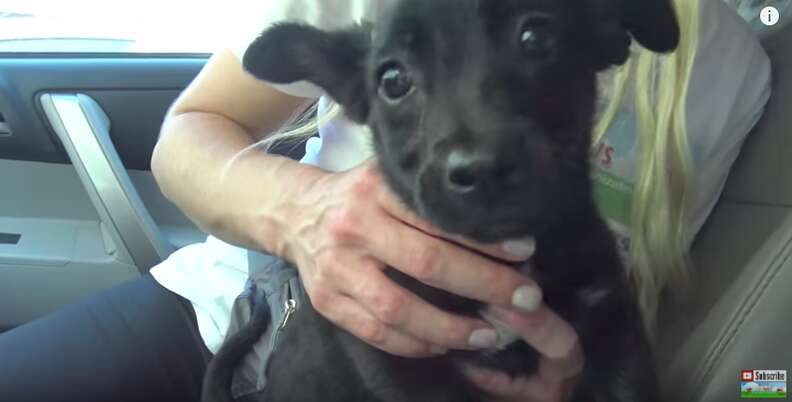 … and before long, another dog joined the group as well: a girl named Delphina whom rescuers saved on their way to the vet, bringing them up to three rescues all in one day.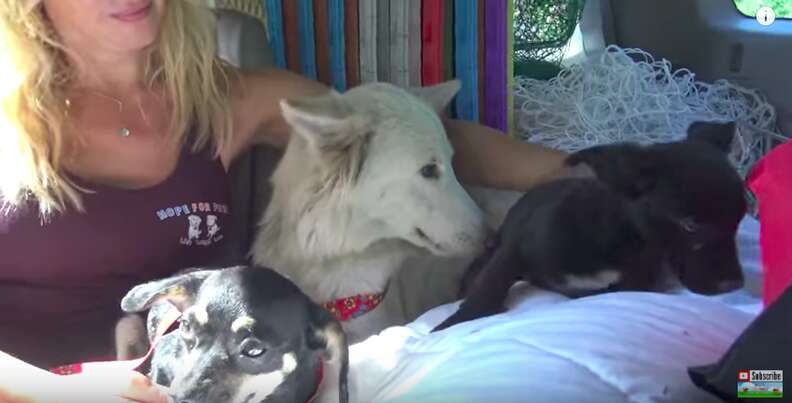 The group had started the day intending to only rescue one dog, and ended the day with three.
After getting checked out by the vet, all three dogs headed off to their foster homes, and will no doubt find their loving forever homes soon.
If you're interested in adopting Shrimp or Caviar, you can contact Pal Rescue for more information.
Watch the full video of these awesome rescues below: