28-Pound Cat Dropped At Shelter Just Got The Best Surprise
His name is Doughnut 🍩🍩🍩
Doughnut was surrendered to the Jacksonville Humane Society in Florida about a week ago, after his owner was forced by her landlord to give him away. She was heartbroken and loved him so much, but hoped that the shelter would be able to find him the best new home. When Doughnut first arrived at the shelter, everyone there was a little baffled by him, because while he's a typical cat in most ways, there's one striking, very unique thing about him — he weighs 28.6 pounds.
The shelter staffers aren't really sure how Doughnut came to weigh so much. All his former mom told them is that he loves to eat, and clearly, his eating habits got out of control at some point. A healthy weight for Doughnut would be around 13 to 15 pounds, and the shelter staff knew that whoever eventually adopted Doughnut would need to be committed to helping him on his weight loss journey.
"He was surprisingly mobile but that weight is not healthy," Lindsay Layendecker, senior manager of education and outreach at the Jacksonville Humane Society, told The Dodo. "Cats needs to lose weight slowly and with a veterinarian's guidance, otherwise it will cause other issues down the road."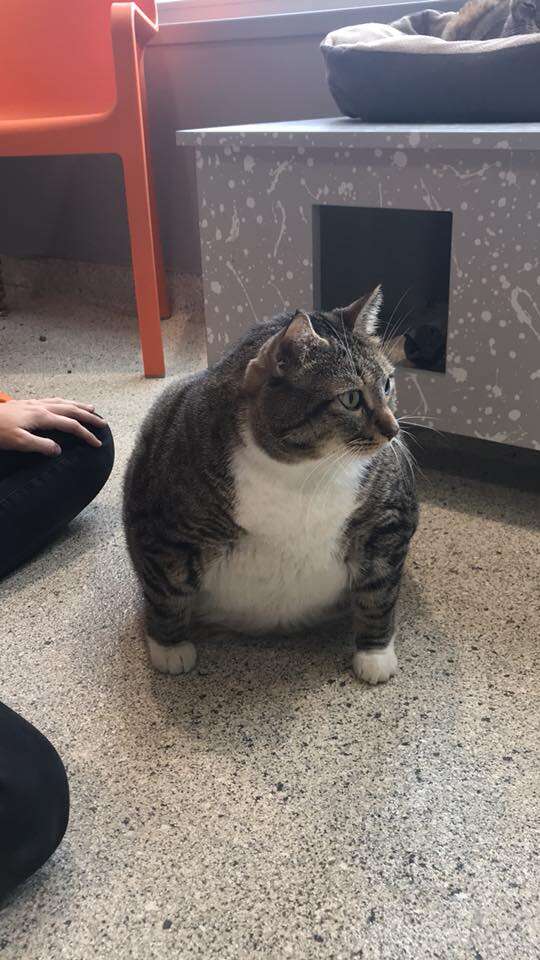 It took Doughnut a little while to come out of his shell, as he was incredibly confused about why he had ended up at the shelter and what was happening to him. Eventually, though, he began bonding with all his new shelter friends, and revealed himself to be the sweetest fat cat around.
"When he first came to us, he was understandably upset because he was in a new place," Layendecker said. "We gave him a name of something sweet because we knew that he was really a sweet kitty deep down. Once he settled in, his sweetness began to shine and he would solicit pets and chin rubs from the staff."
Once he had warmed up to his new environment and came out of his shell, Doughnut transformed into such a silly guy …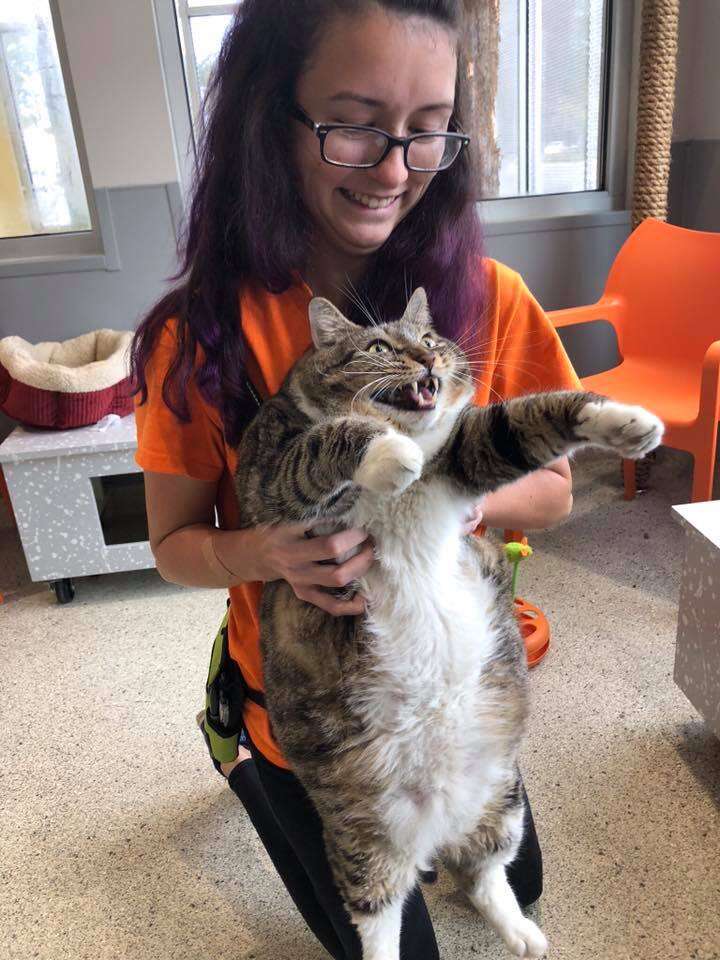 … who loved to pose for photos and goof around with anyone who was willing to hang out with him.
Staff at the shelter weren't sure how long it would take to find Doughnut a home, since his new family would need to be very committed to helping him lose weight and achieve a healthier lifestyle — but only days after arriving, the perfect family fell in love with him, and now, Doughnut is already all settled in to his new forever home.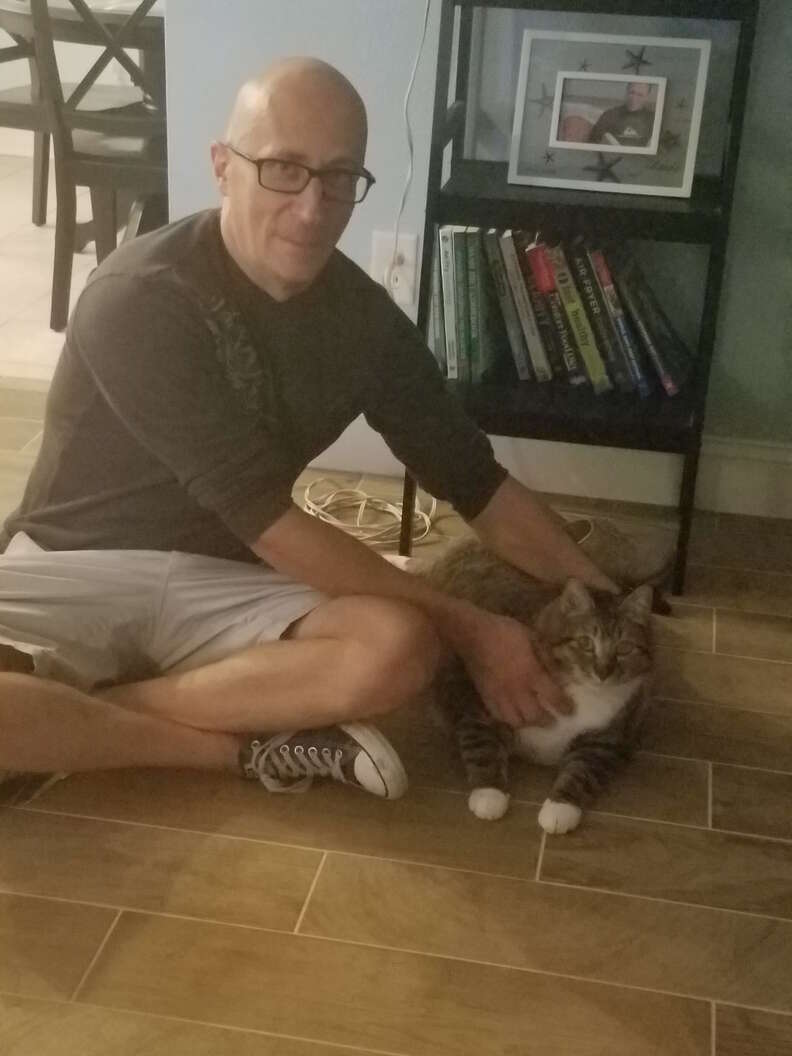 "He is doing very well in his new home," Layendecker said. "He is getting along with the other cat and his family was surprised that he jumped up into a kitchen chair! He has an appointment to see a vet next Friday and his family is excited to help him on his weight loss journey."