18 Dogs Chained Outside Church Can't Believe Someone Came To Save Them
"They literally hugged us when they saw us."
When staffers at Barking Mad Dog Rescue were approached by a local city hall in Romania asking them to look into a bunch of dogs being kept in the yard of a church, they were a little bewildered and had no idea what to expect. The rescue sent two of its volunteers out to investigate the situation — and nothing could have prepared them for what they found.
When they arrived in the yard of the church, they found 18 incredibly skinny dogs all chained up to different poles. Most of the chains weren't even long enough to allow the dogs to lie down, and were digging painfully into their necks. There was no food or water in sight. Despite their obvious mistreatment, the dogs lit up as soon as they saw the two women, so excited to finally see some friendly faces.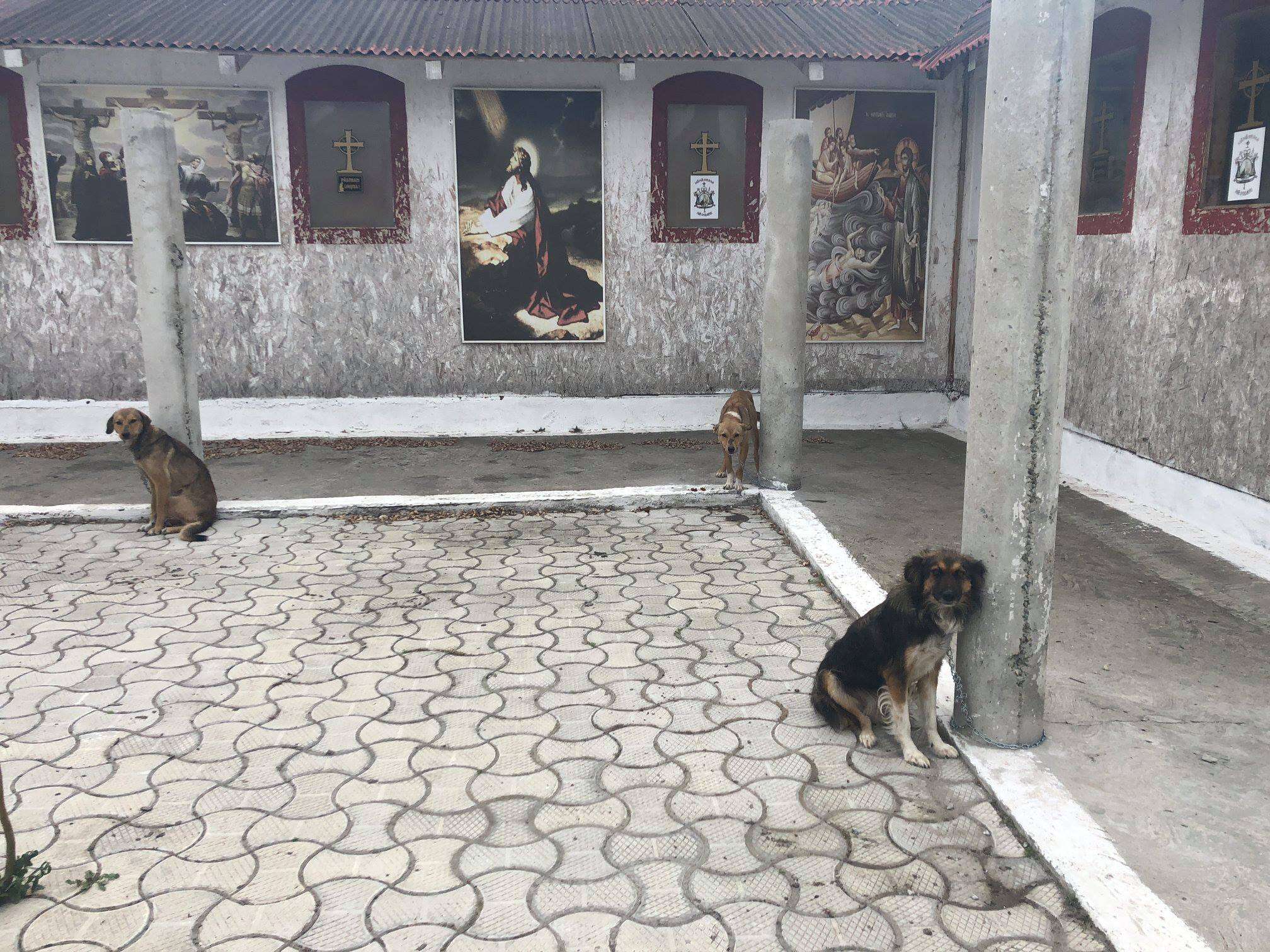 "They literally hugged us when they saw us," Gea, a team leader with Barking Mad Dog Rescue, told The Dodo.
Apparently, a priest at the church had rescued all 18 dogs from the streets, but unfortunately had no idea how to care for them properly. When asked if he was feeding them, he told the women that he fed them every Monday and Thursday — but that was it.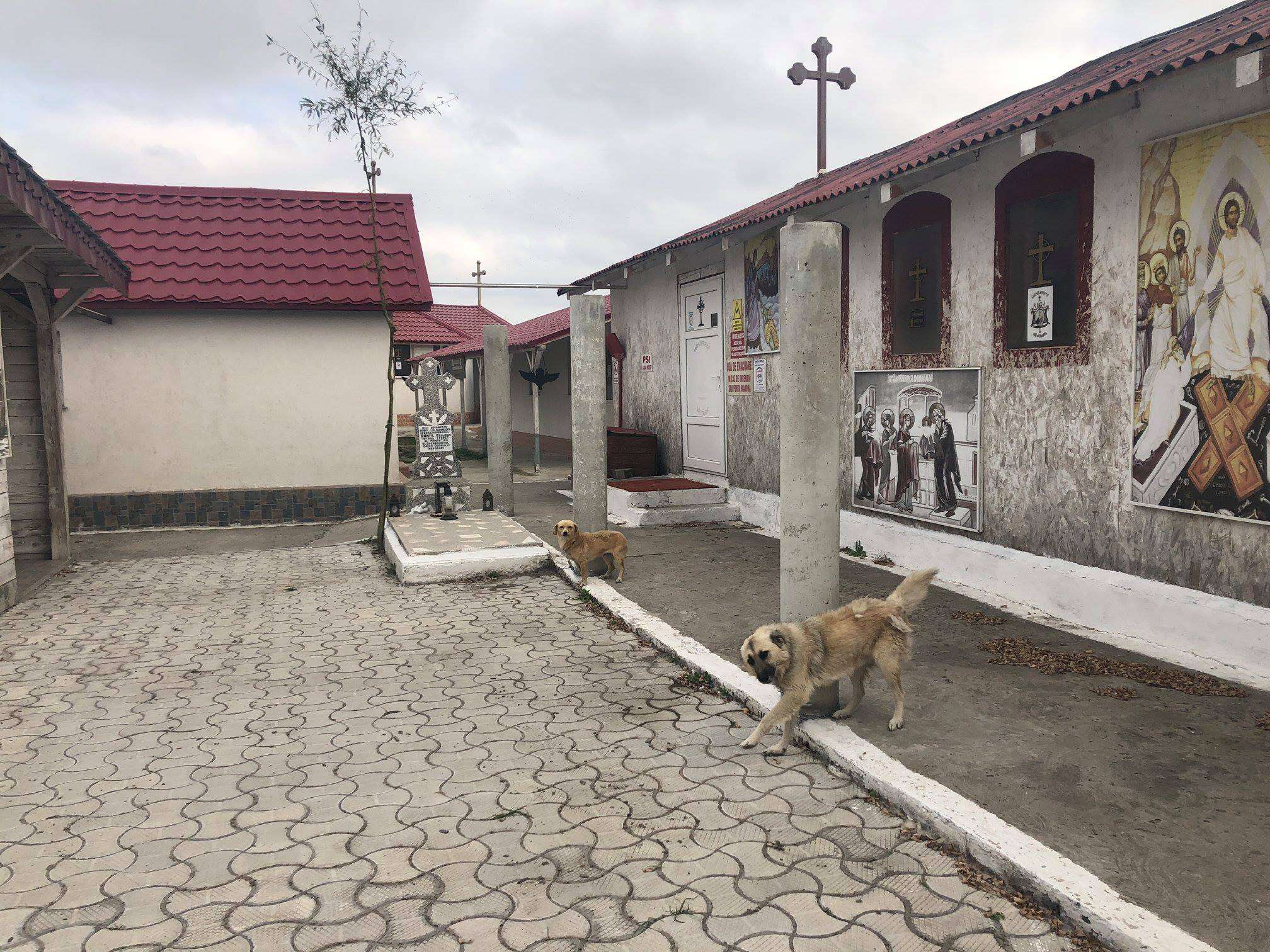 All 18 dogs were clearly so hungry and so desperate for love and attention. The women had no idea if the rescue had the means or the space to take in all 18 dogs, but they decided that somehow, they would make it work.
"Our shelter was full, but we couldn't leave them there," Jess, a volunteer with Barking Mad Dog Rescue, told The Dodo.
They immediately set about giving food and water to all of the dogs, who accepted it eagerly and were so excited to greet their new friends. After talking it over, the rescue decided it would build additional enclosures as quickly as possible to house all of the new dogs. The women who found them that day took six dogs who seemed to need their help the most and left enough food and water behind for the other 12, promising them that they would be back as soon as possible.
In just three days, the rescue was able to build new enclosures to house the additional 12 dogs, and then eagerly welcomed them all into its care.
All 18 dogs were incredibly underweight and had various medical issues that needed attending to, but after everything they'd been through, every single one of them was so friendly right from the beginning. All they wanted was love and attention from their rescuers, and each one seemed so thrilled to finally be free from their restrictive chains.
"Most have been named, choosing something that suits their characters," Jess said. "Walla, Shima, Saphira, Poldi, Pepsi, Liesel, Gwendy, Flocke, Elli, Bobby, Bingo, Bao, Anton, Adena and Emely. The last ones we are still to find the perfect names."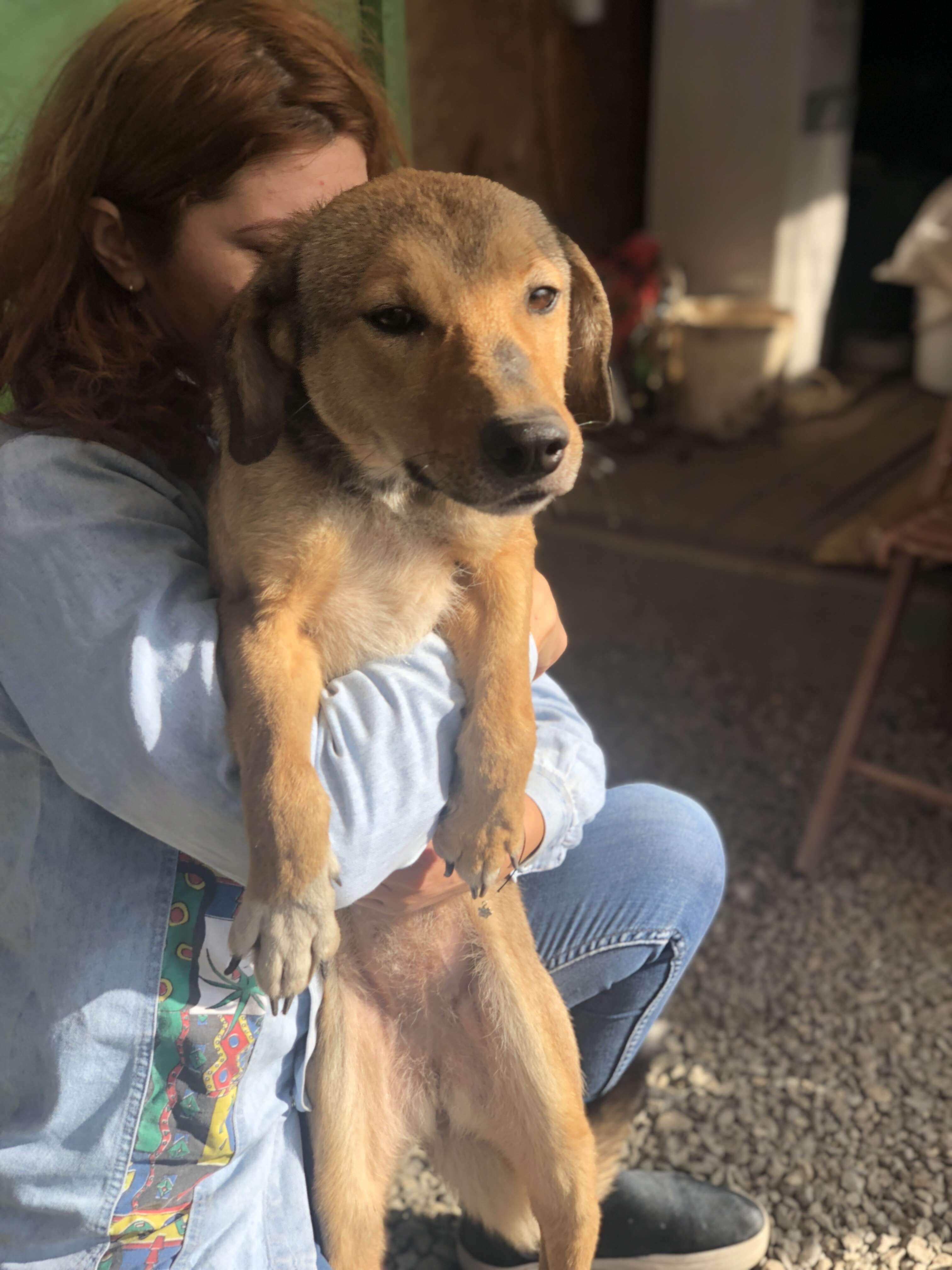 The dogs are all doing so well now in the care of their new friends, and as soon as they are all healed, vaccinated and neutered, the rescue will go about helping them find the perfect forever families.
"They are all so friendly, they will make excellent fur family members," Jess said.