Cat Saved After Fire Comforts Other Animals On The Road To Recovery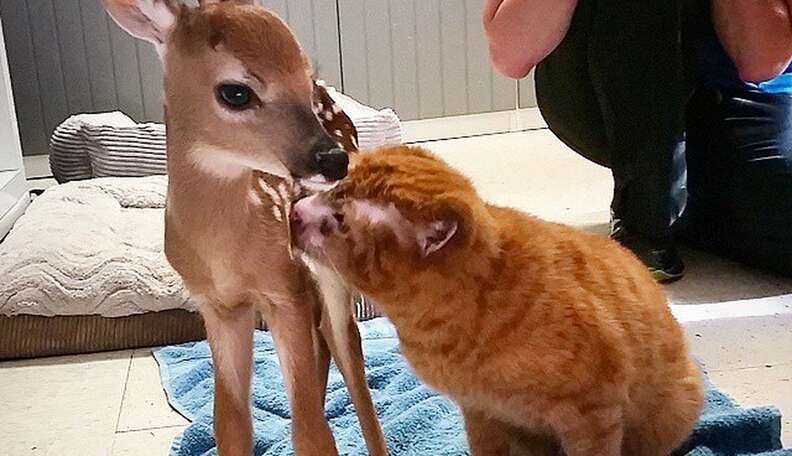 <p> <a href="https://www.facebook.com/AnimalEmergencyHospitalAndUrgentCare/timeline" target="_blank">Animal Emergency Hospital And Urgent Care</a> </p>
<p> <a href="https://www.facebook.com/AnimalEmergencyHospitalAndUrgentCare/timeline" target="_blank">Animal Emergency Hospital And Urgent Care</a> </p>
Russell knows a thing or two about needing a helping hand, but he knows even more about offering one of his own.
The hardy orange cat has been a patient at the Animal Emergency Hospital and Urgent Care Clinic in Raleigh, North Carolina, for more than a year. In early 2014, he was found in the smoldering rubble of a fire that destroyed his home and left with severe burns on his face his body.
"He was pretty far gone, and we didn't know if he would make it," clinic staffer Alan Wilford told The Dodo. "He has taken a long time, but he has made a miraculous recovery."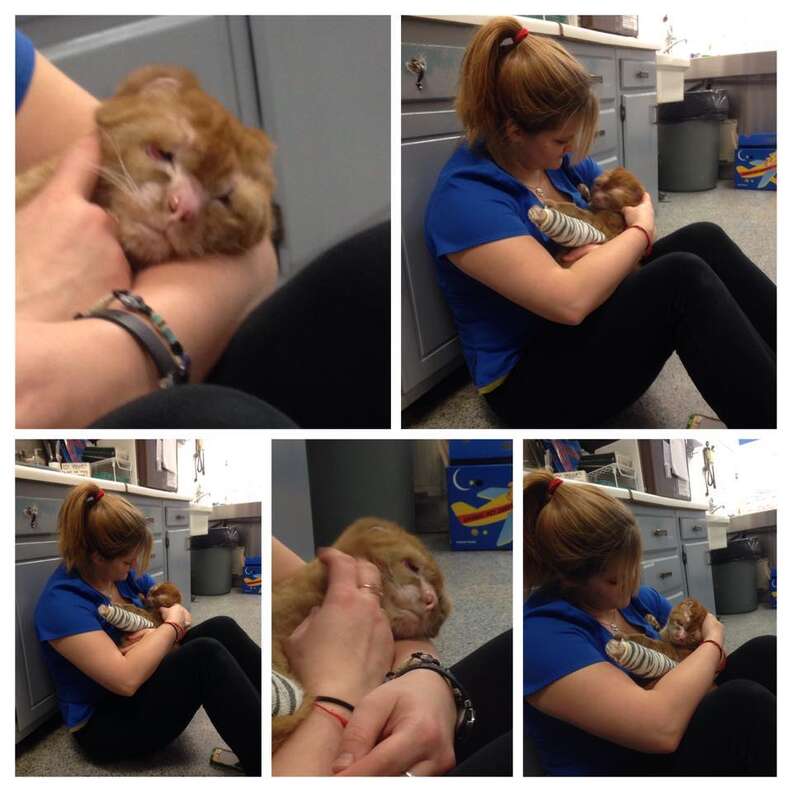 Russell has yet to completely heal from his injuries, which require constant attention, but he's made the most of his long stay at the clinic. Despite the discomfort that continues to nag him, the friendly feline has taken it upon himself to make life a little more comfortable for other animals in need of care.
"He's incredibly engaging. He wants to meet all our patients. He just wants to be with them," Wilford said. "I don't know if he can sense that other animals are in pain or have stuff going on, but he does seem to have some weird knack for connecting with patients, even when you wouldn't think they would."
Staff at the clinic say that Russell is so outgoing with other patients, that he'd spend all day wandering in and out of exam rooms if they didn't insist he get some much needed rest now and again. But while the cat clearly enjoys making the rounds, it's more than just for his own benefit.
"I think he helps other animals feel at ease. We're a clinic, so I'm sure he helps alleviate their stress," said Wilford. "Most cats are independent and aloof, but he likes to be with other animals. And it's not all about him. He really enjoys giving companionship to others."
Whereas many cats might shy away from dogs, Russell isn't prejudicial with his wonderful bedside manner.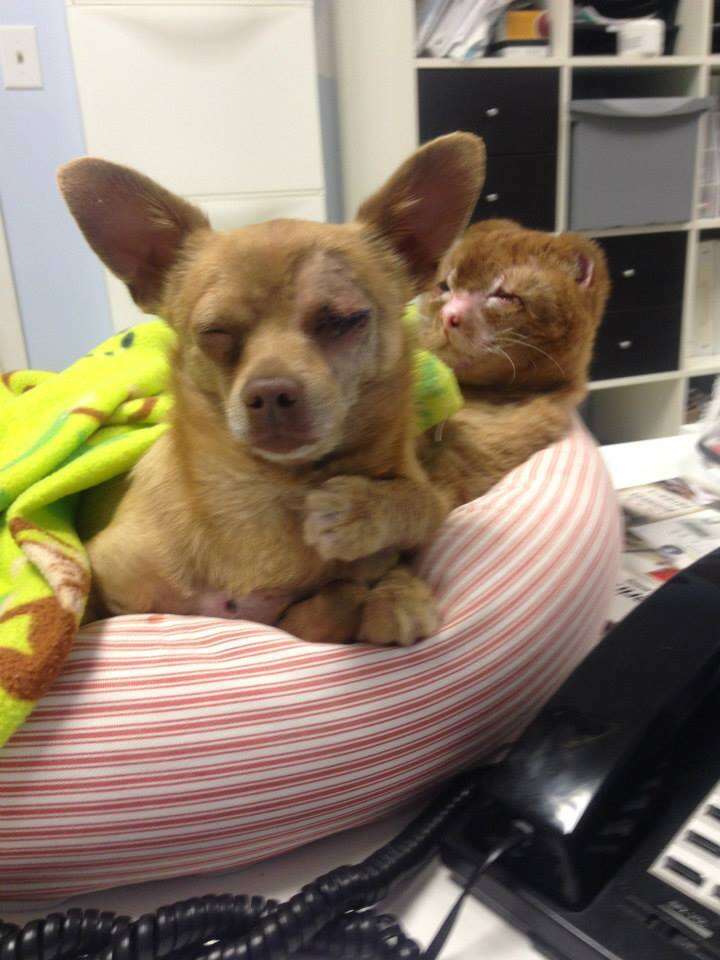 Wilford says there's a chance Russell will never be well enough to return to his former life, but if that's the case, he'll never be lacking in love.
"He's adopted us," he said. "He's a rock star here. Everyone wants to see him, and he just eats it up. I don't know if he'd like being a normal house cat again, so we'd be happy to keep him as our clinic mascot."