Happiest Shelter Photo Shows Dozens Of Empty Cages
Nearly 700 shelters across the U.S. worked especially hard this past Saturday with one goal in mind - to help as many animals as possible find their forever homes.
For one pit bull, the timing couldn't have been more perfect.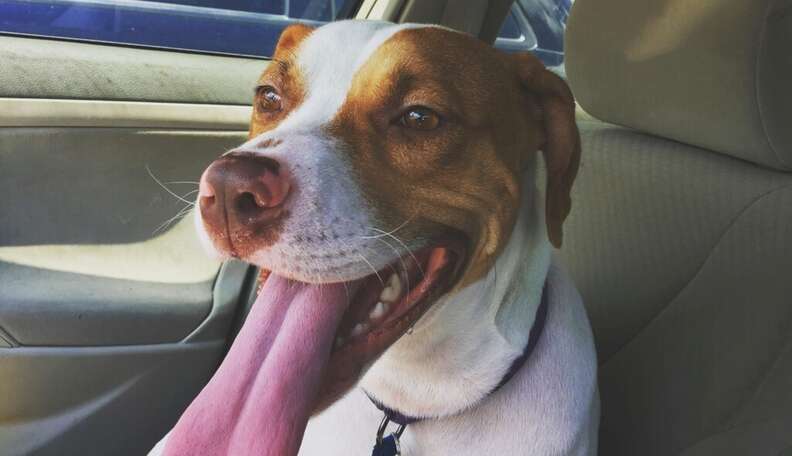 One shelter in Texas was determined to meet its goal of finding 300 cats and dogs families as part of the initiative, which is called "Clear The Shelters" (CTS), and is organized by NBC and Telemundo.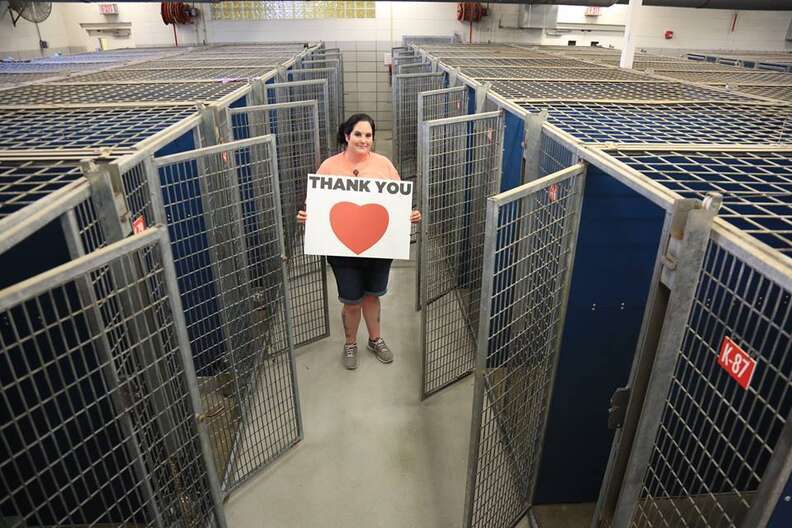 While several animals who had been at the shelters for months were able to find happy endings on Saturday, there was one story that Lickteig found especially touching - the story of Ms. Jane, the pit bull.
She was first brought into the shelter as a stray in early May. "When she first came to us, she was extremely shy," Lickteig said. "She wouldn't come up to people or even leave the kennel unless a shelter technician physically picked her up and carried her wherever she needed to go."
Eventually, Ms. Jane came to trust and develop such a strong relationship with shelter staff that she had a hard time "selling" herself to potential families, Lickteig said, because she was always focused on keeping close to the shelter technicians. During an adoption event in late June, Ms. Jane finally found a home - or so she thought.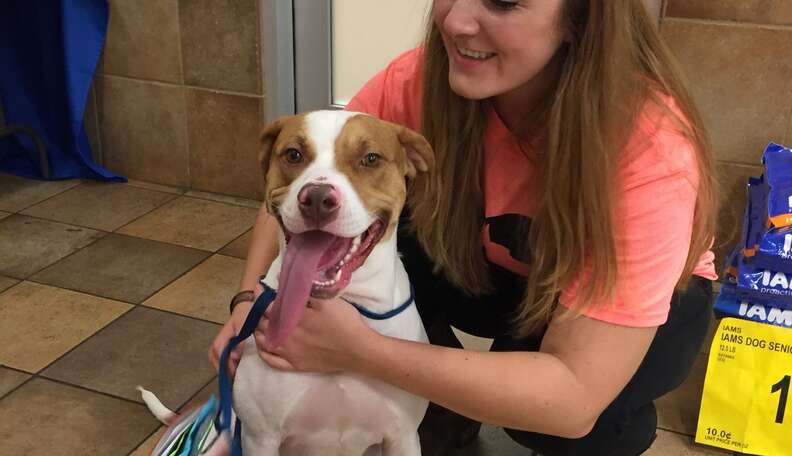 She was returned to the shelter on July 5, with her owner citing an allergic reaction as the reason for returning her.
Luckily for Ms. Jane, a new home was right around the corner. She immediately opened up to one woman on CTS day - and then that woman decided to make Ms. Jane a part of her family.
Almost 20,000 animals like Ms. Jane were placed with loving families on July 23 alone as part of the CTS initiative this year, with more than 45,000 animals rehomed throughout the weekend. The Dodo also played a role in CTS this year as NBC's primary digital partner.
Ms. Jane's story is one of many that reflects what the CTS initiative is all about - as well as the challenges that come with finding shelter animals forever homes.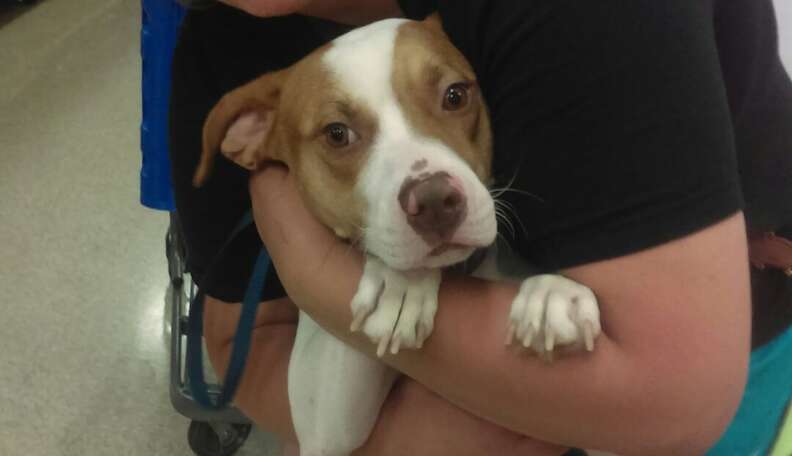 "I can tell you that having more than 300 adoptions on any single day is phenomenal for us because on average, we only process 18 to 20 adoptions a day," Lickteig said. "We set a precedent for ourselves."
Watch this video about about a rescued pit bull who got his very first bath and loved it: