Major U.S. City Shuns Cruel Circuses By Banning Bullhooks
<p><a href="https://www.flickr.com/photos/wolfsavard/3580070950" target="_blank">Flickr/Laura Bittner</a></p>
<p><a href="https://www.flickr.com/photos/wolfsavard/3580070950" target="_blank">Flickr/Laura Bittner</a></p>
Cruelty to circus elephants is on the way out in yet another major American city.
On Thursday, city council members in Austin, Texas, voted 10-1 to ban the use of bullhooks - effectively making it impossible for circuses to force elephants to perform within city limits.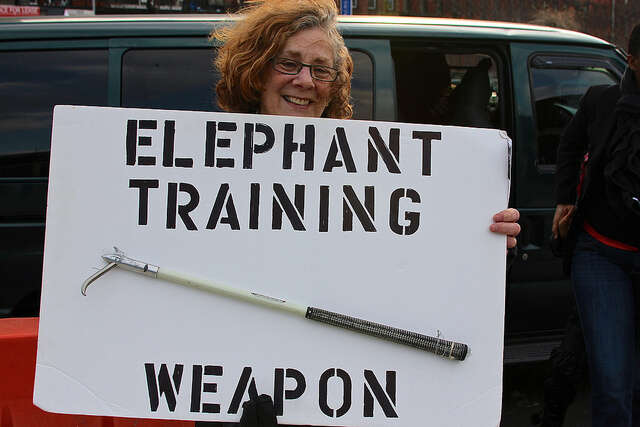 Bullhooks, tools of torture, are unfailing used by circus handlers to intimidate and coerce the animals to engage in unnatural acts for people's entertainment. From an early age, elephants used in circuses are "broken" with bullhooks, instilling in them a fear of painful reprisal that lasts a lifetime.
"It's a sharp instrument used to poke, jab, and hit elephants on certain parts of their body," Ernest Samudio, from the group Austin For Cruelty Free Entertainment, told the city council. "They have to respond. That's what they are trained to do."