Circus Elephant Collapses With Joy To Learn That She Is Finally Free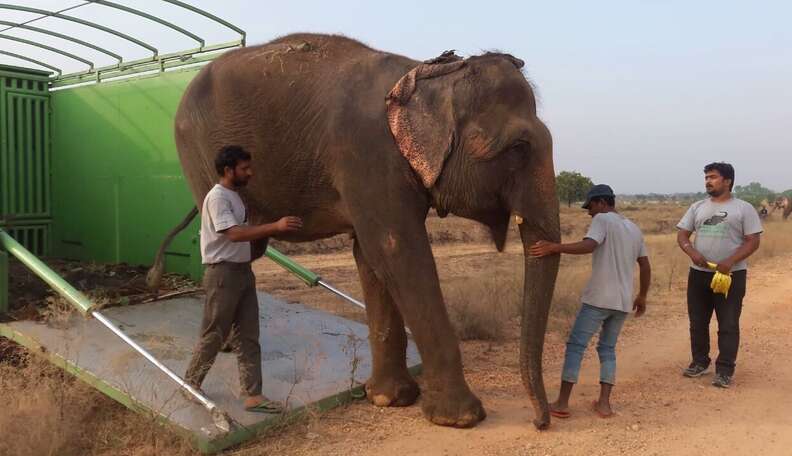 A caravan carrying Mia and Sita traveled over 1,200 miles, day and night, and through heavy rains, to bring them to the Elephant Conservation and Care Center run by Wildlife SOS in Mathura, India.
On Friday, they arrived at the place where they can be truly free of chains.
Wildlife SOS
Both elephants suffer from health problems stemming from being chained up all day. Long stretches of time went by when they couldn't even sleep lying down - sometimes a whole year passed without a full rest.
But now Sita has entered a cooling pool of water for the very first time.
Wildlife SOS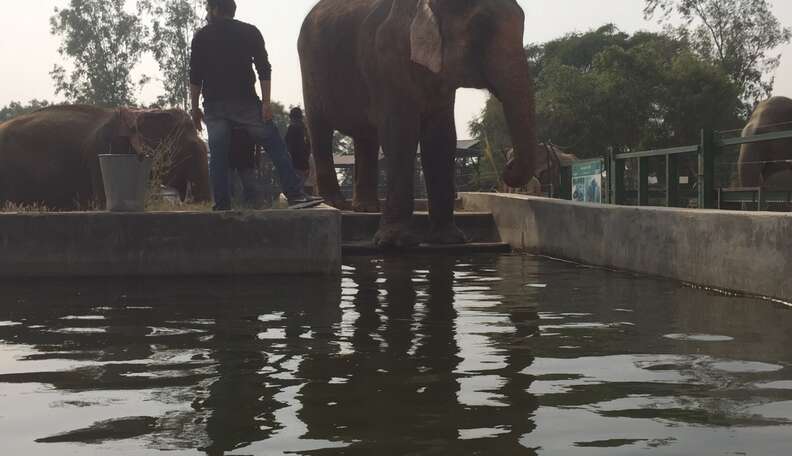 Meanwhile, Mia finally could lie down to rest.
Wildlife SOS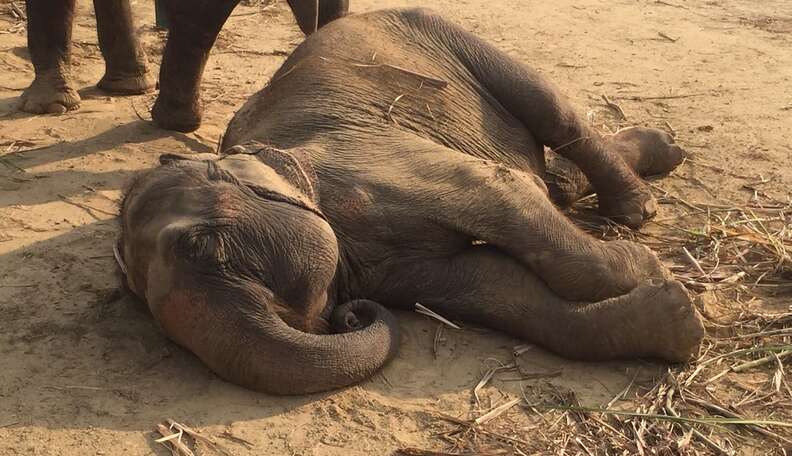 "Mia and Sita seem so much happier already," Kartick Satyanarayan, co-founder of Wildlife SOS, said in a press release. "It's almost like they sense they are going to get a happier life where they will not be forced to perform in circuses anymore - a life where their aching and painful joints will get the rest and the care they deserve."
Wildlife SOS