This Is What Freeing All The Circus Animals Looks Like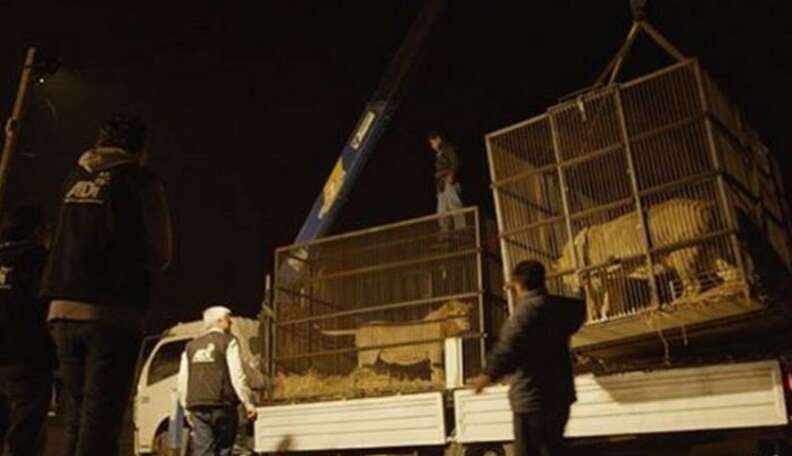 <p><a href="http://www.ad-international.org/adi_home/">ADI</a><span></span></p>
For these animals, whose lives were once plundered for profit, the happy endings are written all over their faces.
They were the last inmates of a country that has finally emptied its circuses, thanks to a massive, 18-month effort by Animal Defenders International (ADI) and Peruvian authorities.
There's Cholita the spectacled bear, whose mother was killed by circus trappers. She would go on to spend the next 25 years in the service of someone's idea of entertainment.
Today, she's in an enclosure in the rain forest with two other spectacled bears.
"She's got the company of other spectacled bears for the first time in her life," Jan Creamer, president of ADI, tells The Dodo. "She's settling down really happily now."
There's Pepe the spider monkey who had lived alone for eight solitary years after being stolen from the wild.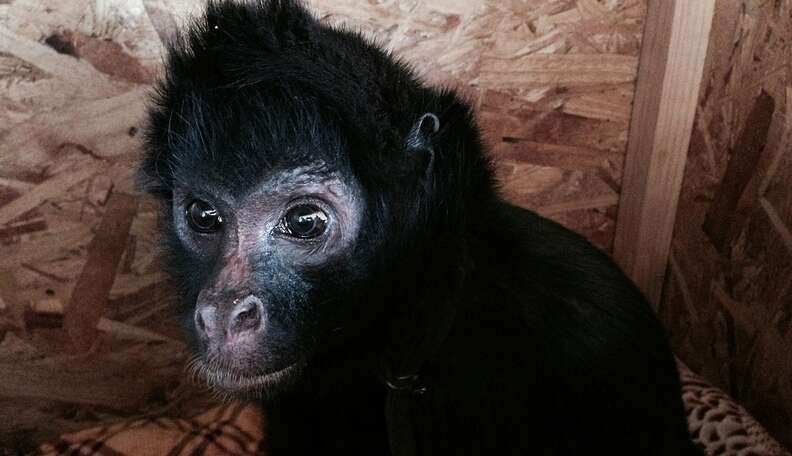 Another spider monkey, a female named Valerie, has since joined him in his Amazon enclosure. The two have been inseparable since the day they met.
"That was our best romance," Creamer says. "They were put together just a couple of days before Valentine's Day."
Peru outlawed exotic animals in circuses back in 2011. Dozens of countries with similar bans include Austria, Colombia, Sweden, Singapore and India.
In Peru, it's taken more than a year to free them all, as rescuers have had to track scores of animals in captivity across the country. Painstaking planning led to temporary enclosures for the animals with an eye to returning them to their native habitats.
And now?
"Now is the really big challenge," Creamer says.
Indeed, of the 108 animals freed from Peruvian circuses, 33 lions - who have all suffered brutally under the heel of circus life - have the longest journey of all still ahead of them.
They're not native to the region. Instead, enormous enclosures at the Emoya Big Cat Sanctuary in South Africa await these great, battered beasts. Each family will get between one-and-half to five acres of land.
The trouble is ADI can't afford their passage to Africa: a $10,000 fare for each lion.
They need help.
"People pay a similar amount when they're flying first-class across from Europe to the United States," Creamer says. "It's not so much for people to add a bit extra to take a lion back to Africa."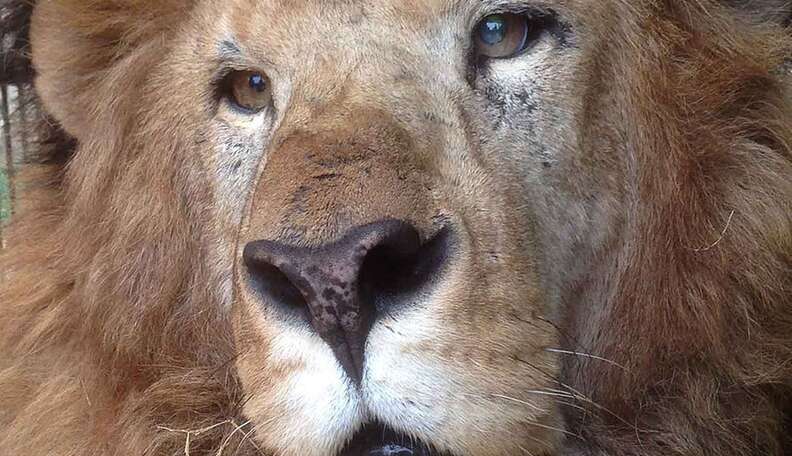 At the moment, space is tight at the lions' temporary homes. They live at two enclosures, one in Peru and the other in Colombia. They're all waiting for a ticket to Johannesburg.
For now, their cages are linked together, allowing them to run in tunnels. Then they take turns in grassy runs.
"They do enjoy playing with their toys and tires and their bales of hay," Creamer says.
And dreaming of greener pastures. Their once and future home is a continent away, a passage bridged only by compassion.
Think you might be able to help them get there? Consider making a donation here.