New Jersey's animals just can't catch a break.
New Jersey Gov. Chris Christie struck another blow to animals on Thursday when he vetoed a bill that would have encouraged public school cafeterias to offer vegetarian options.
The bill, which passed the state's assembly and senate by a significant margin, advised schools to take students' cultural preferences into account when planning menus, and to provide options such as vegetarian and vegan meals.
In his veto letter, Christie noted that the bill would require schools to launch advisory committees if students complained about cafeteria offerings, saying it was an undue burden on already stressed public schools.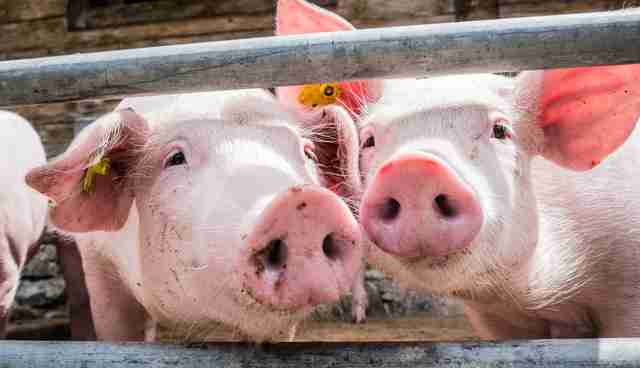 However, Christie's veto upset some animal advocates, who have condemned his support of the midwestern meat industry in the past.
Last year, Christie came under fire when he vetoed a bill banning the use of cruel gestation crates by New Jersey pig farmers. Like the school lunch bill, the gestation crate measure had significant bipartisan backing - 93 percent of New Jersey voters supported it.
But while New Jersey farmers rarely use gestation crates, they're standard protocol for Iowa's massive pig factory farms. And with a 2016 presidential run a real possibility, many accused Christie of vetoing the popular bill to appeal to Iowa's massive meat lobby and swing state voters instead of the people he was elected to govern.
Assemblywoman Pamela Lampitt (D-Cherry Hill), who sponsored the school lunch bill, told the Cherry Hill Courier-Post that she was "flabbergasted" by Christie's decision.