After spending weeks being slowly introduced to all the other infants at Limbe Wildlife Centre, Chinoise was ready to begin spending nights with them, and she is now fully integrated into the group. She is growing quickly, and fellow resident Billy has "adopted" her, always carrying her throughout the enclosure. Learn more about Chinoise and her back story here.
*All images by Limbe Wildlife Center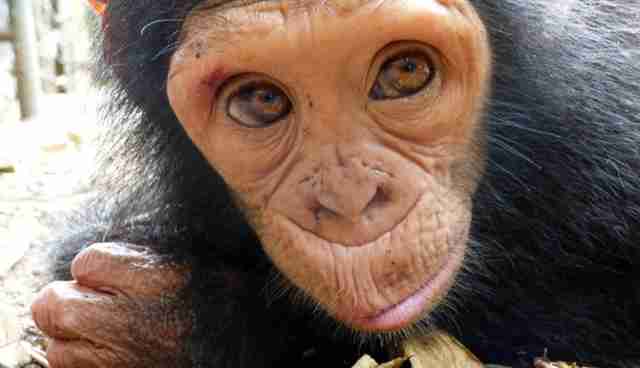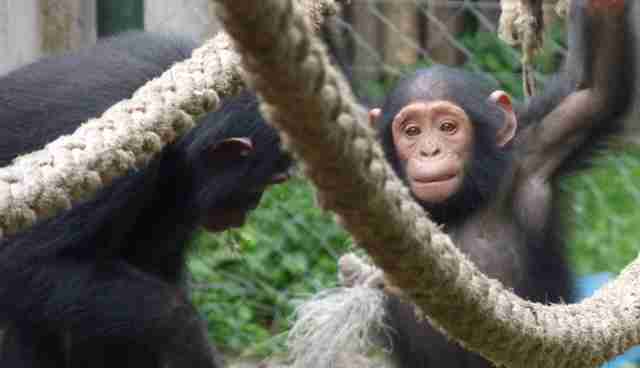 Yabien carrying Chinoise.