An alarming new reality TV show in China called "Wonderful Friends" is showcasing baby orangutans dressed in denim overalls, bears eating an ice pop on a cement park bench and small elephants being summoned to perform headstands on command.
In short, it's an animal welfare nightmare.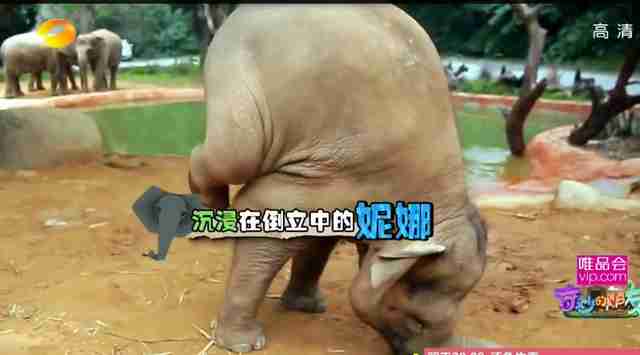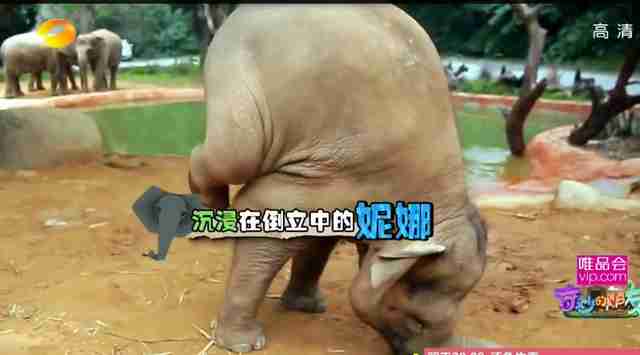 Baby tigers, lions, pandas, giraffes and an assortment of sometimes-frightened-looking wild animals all make appearances on the weekly show.

The program stars six celebrities who playact as animal keepers at Chimelong Safari Park in Guangzhou. In one episode, a "keeper" nearly drops a koala. In another scene, a baby chimpanzee is poised for a diaper change. A leopard gives birth in a small indoor enclosure.

An estimated 20 million people watched the premiere in January, but despite its popularity, the show is infused with a host of problematic notions. Young, vulnerable primates should be with their mothers, not wearing human outfits. Elephant headstands and other unnatural tricks are conventionally summoned through beatings and other forms of brutal force.
"These animals are treated as slaves, not friends," Gabriel Grace, the Asia regional director for the International Fund for Animal Welfare, told The Dodo.
Animals Asia is uniting a coalition of nearly 20 animal welfare groups from around the globe. In a public statement, the coalition says it is worried about the stress the animals are undergoing during the filming of the program, and how it promotes the idea that wild animals make cute pets.
The coalition calls for the show's immediate cancellation: "This program popularizes live animal performance that can inflict considerable and lasting harms on the animals. It could further cause the viewing public, particularly young children, to become insensitive to the physical and psychological pains of these animals."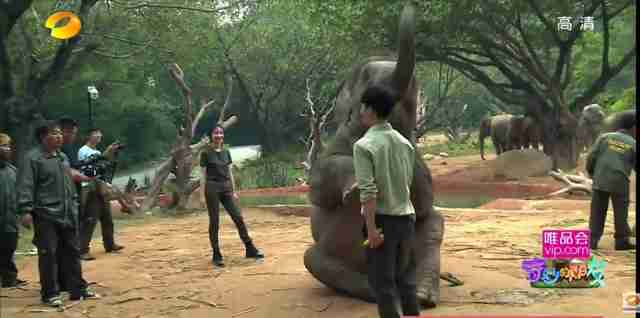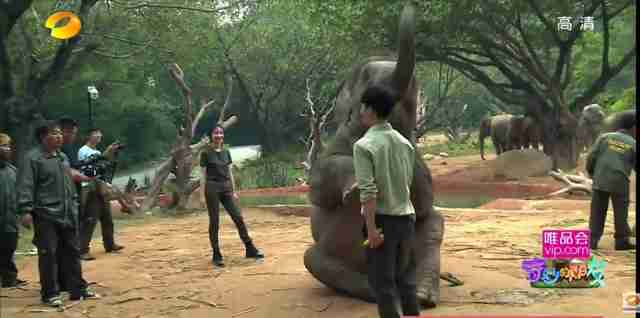 Although the show is hugely popular, outrage is growing within China.
The Independent reports, "Tens of thousands of critics have taken to Weibo, China's version of Twitter, to demand the cancellation of 'Wonderful Friends.'" The paper notes that one Weibo user wrote, "Please respect their animal nature and stop giving them your 'selfish love.'"
You can see the coalition of organizations protesting the show here.