Mother Chimp Abandoned On Island Hugs Her New Baby
These babies were never supposed to have been born.
These photos come from a colony of chimpanzees who were formerly used by the New York Blood Center (NYBC) for research, before being stranded years ago on several islands off the coast of Liberia. Just over a year ago, NYBC announced that it had stopped funding the chimps, a decision that cut off birth control - as well as food and water for them and their new babies.
There are now 14 additional chimps in the colony, all of whom were left without enough to eat or drink.
Now, the Humane Society of the United States (HSUS) is restoring the water systems that NYBC left in disrepair, providing food to the chimpanzees twice a day and administering birth control to the chimps.
"While the babies are adorable and much-loved, births ... at sanctuaries are highly discouraged," Jenny Desmond of HSUS told The Dodo. "These young chimps will need lifetime care as well, with a potential life span of over 50 years."
She also explained that the fact that these mothers were former research chimps makes it more challenging for them to raise babies. Many have lived their entire lives in captivity, and those who didn't were captured at far too young an age to remember how their mothers cared for them. "The abuse these chimpanzees suffered makes the risks of miscarriage, infant deaths, lack of ability to care for new babies, and illnesses transferred from mother to infant much higher," she said.
Yet, when NYBC withdrew support and essentially left these chimps to die, these mothers managed to keep their babies alive against the odds.
Now, with the help of HSUS, the mothers and their children are enjoying life again.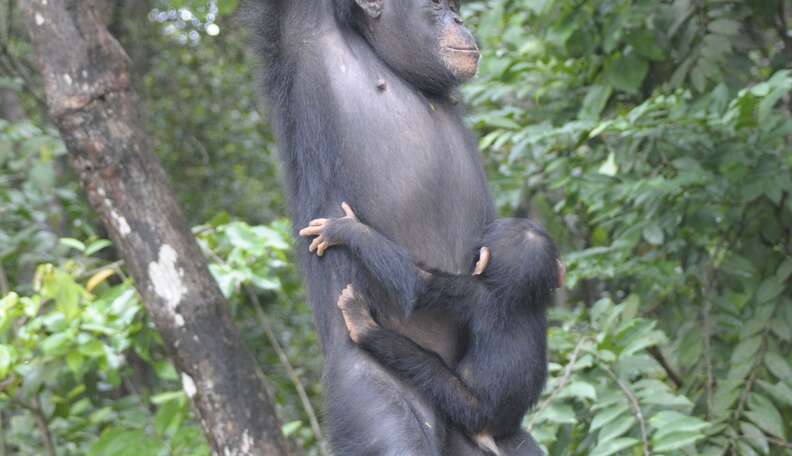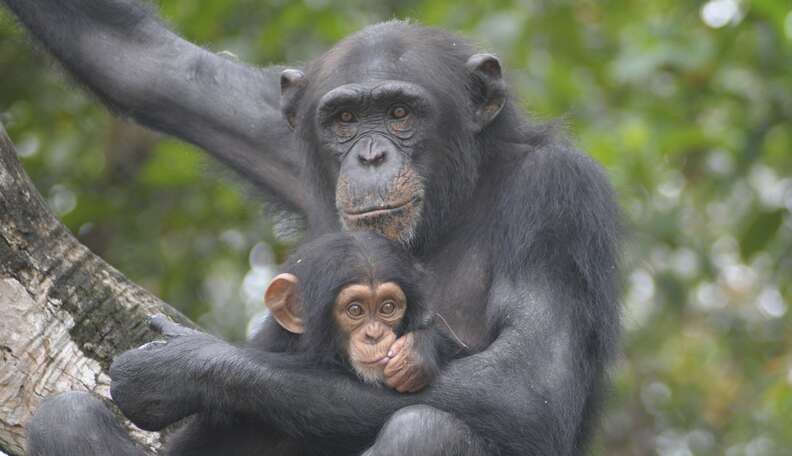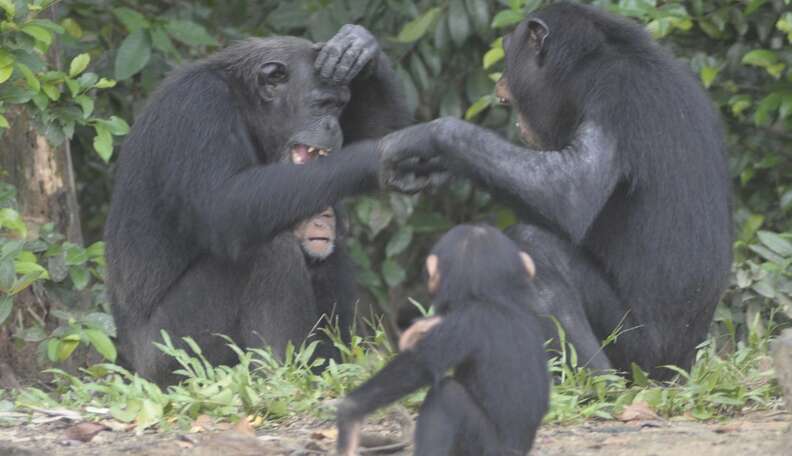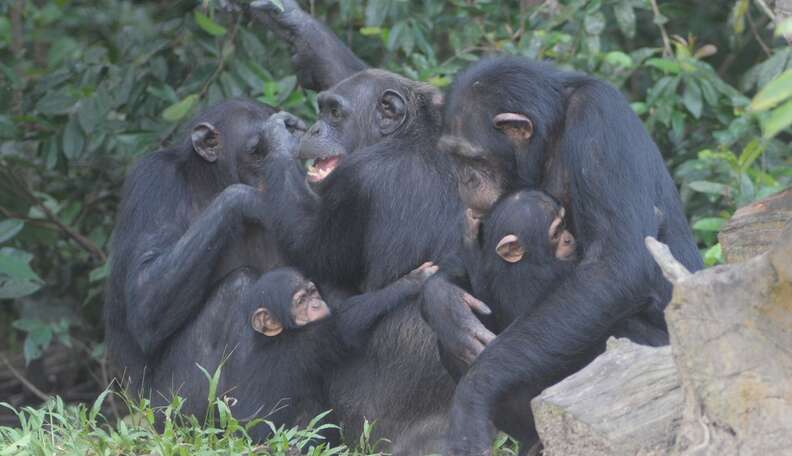 While this newest generation of chimps was never intended to be born, they're here now, and HSUS is committed to caring for them for the remainder of their lives, which also means "implementing effective birth control measures to help ensure more births do not occur," Desmond explained.
At this time, the monthly cost of caring for the colony is about $30,000. With the newest generation expected to live for half a century, caring for the chimps is no small task.
Support the long-term care for these chimps by visiting their GoFundMe page.