Chimp Once Forced To Live In A Backpack Meets Her New Best Friends
A group of teachers was traveling through the remote villages of Cameroon when two young boys approached them with something to sell - actually, someone.
They unzipped a backpack. Looking up from the darkness was a baby chimp with swollen eyes.
This was the moment her life changed.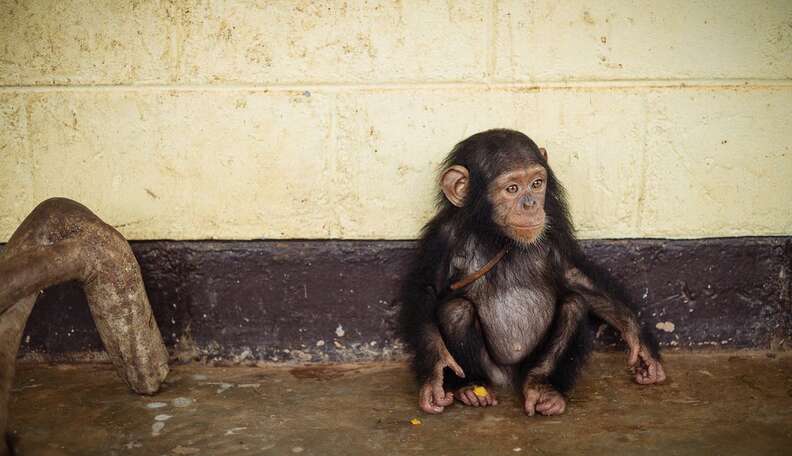 The teachers negotiated with the boys and brought the chimp, now named Paula, to Ape Action Africa's Mefou Primate Sanctuary in May.
Severely malnourished, Paula slowly gained strength by eating healthy foods like papaya.
Little did she know that she was about to form two of the most important relationships of her life.
Earlier this month, Paula met Little Larry and Daphne.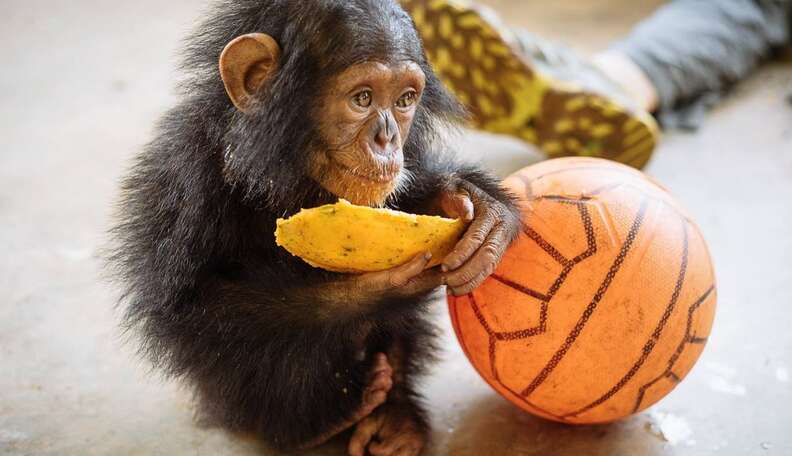 Daphne and Little Larry understood Paula's hardships. Daphne was rescued in 2014 when authorities confiscated ape body parts from traffickers - Daphne was the tiny, terrified baby among the gruesome loot.
She was just four months old.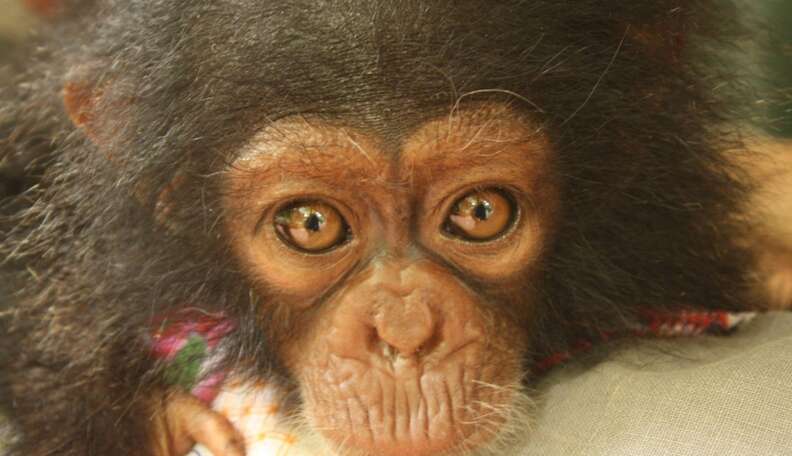 Little Larry was rejected by his mom in April, when he was just a couple weeks old, so he needed to be bottle-fed by sanctuary staff. Now that he's a little older, he depends on his bigger, adopted sisters for guidance.
Their suffering is behind them now. Together, the trio is forming a family, learning from one another how to be chimps again.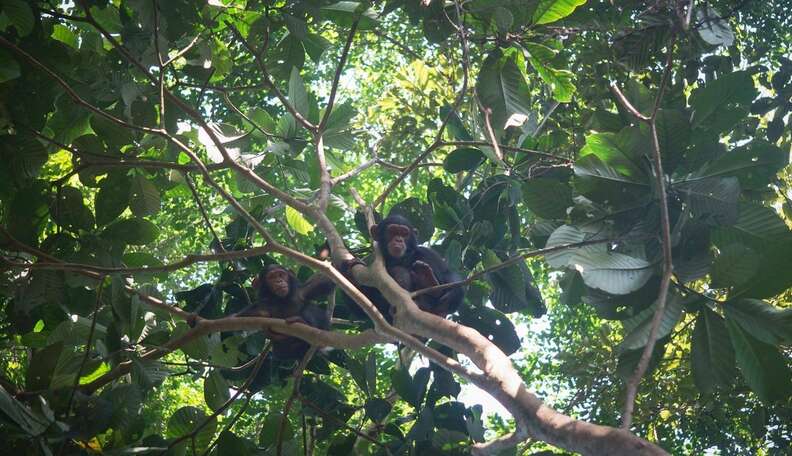 "Since being introduced to Daphne and Little Larry, our newest addition Paula has become more confident with her new friends," Ape Action Africa wrote. "Daphne - a daredevil climber - has taken Paula under her wing and as a result, little Paula is climbing to new heights. She follows closely behind Daphne, testing vines, making calculated jumps, and recovering easily when she falls."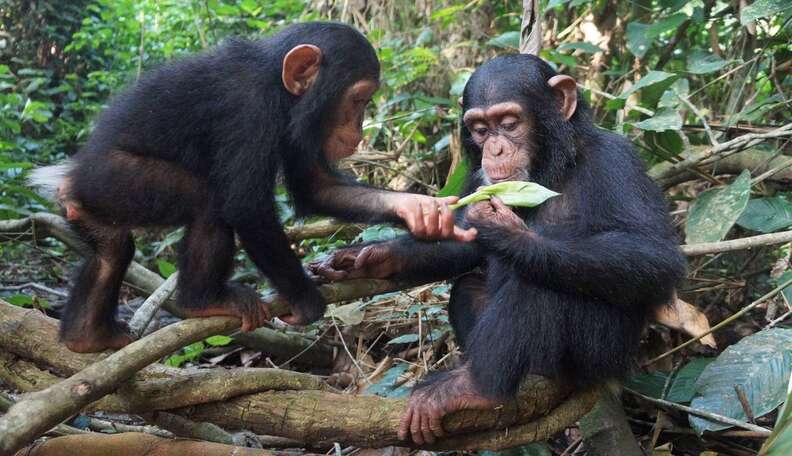 Little Larry is a little less adventurous than the ladies when it comes to climbing. Paula sits with Little Larry when he explores the forest floor.
And Daphne, the eldest, acts as any older sibling would. "Daphne has keen social insight - quickly assessing skirmishes between the others," Ape Action Africa wrote. "At this young age, it is common for chimps to feel jealous of each other, but they also bond well and we are confident that the trio will soon be a tight-knit family."