This Is What A Pit Bull-Chihuahua Mix Looks Like
She's perfect — and up for adoption.
It's hard to imagine how Agatha came to be in this world.
She appears to be a cross between a Chihuahua and, well, a pit bull. Although there may be some corgi happening here as well.
Try not to think about it too much. Focus, instead, on the result: a dog who, despite being all kinds of strange, packs a lot of charm into that tiny Chihuahua frame.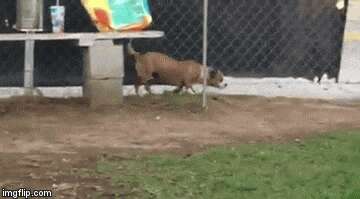 "My new favorite breed is the Chitbull," Janay Chapin wrote in a Facebook post after visiting the dog. "Or the Pithuahua. Or the Chihuabull. Chibble? I can do this all day people ... "
And so could we. But Agatha doesn't have that kind of time. Social media may be swooning for the 2-year-old dog, but so far there hasn't been a lick of real-world interest, according to a clerk at Downey Animal Care Center.
"There aren't interested parties of committed adopters," the clerk noted.
Agatha, he added, is a healthy girl, weighing around 17 pounds.
She was scooped up by a field officer as a stray in East Los Angeles, likely abandoned by her former family.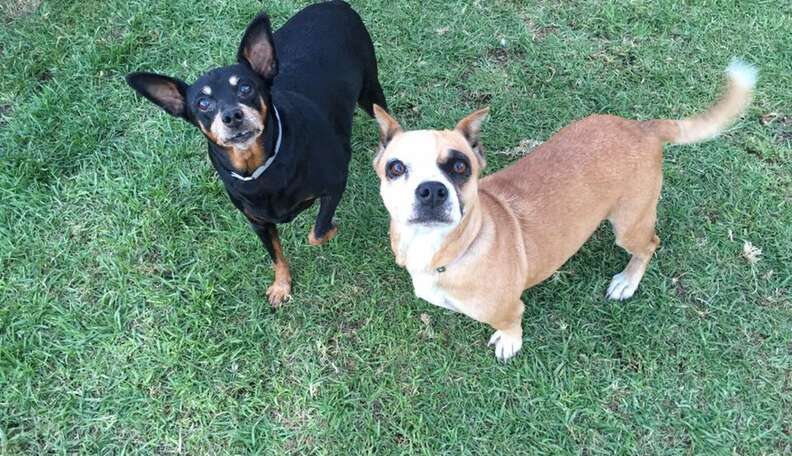 She hasn't been at the shelter long enough for staff to tell us much about her personality. Except, of course, that it's a lot bigger than she looks.
"She is a great little dog with a lot of personality," Chapin, tells The Dodo.
Thank you might like to give Agatha a real home where she can be herself for the rest of her life?
Visit Agatha's adoption page here.