Fifteen fluffy, newborn chickens are now safe and sound after they were rescued from an all too common ordeal - a trip through the mail.
Local D.C. news station WUSA9 reports that the recently-hatched baby birds were recovered by a postal worker assigned to deliver them to an address in Washington, D.C. earlier this month. An ex-boyfriend had sent the animals, apparently as living props to indicate there were "other chicks" available for him.
The mail carrier stepped in to save the chicks after the female recipient threatened to discard them.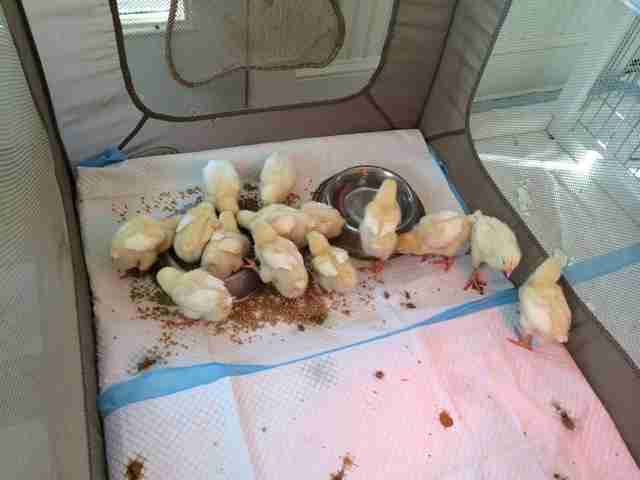 Nine of the birds will live out their days at Poplar Springs, and six will be sent to Peaceful Fields Sanctuary in Virginia.
Mailing chicks is legal under certain conditions, so it's unclear if the ex-boyfriend will face any criminal charges for what seems to be a blatant disregard for the animals' lives.
Chicks are commonly shipped from large hatcheries to supply small rural farms, says poultry expert Richard Brzozowski, but the practice is not without its dangers. In 2012, one thousand baby chicks died, likely after being exposed to extreme heat while in transit with USPS - and such incidents are hardly rare.
"Unfortunately, it's a very common tragedy," Stephanie Bell, from PETA's Cruelty Investigation Department, told CentralMaine.com. "There are serious risks to putting animals in a package and sending them across the country."