Chicken Sails Around The World With Her Hot Dad
Monique's life is VERY different from that of most chickens.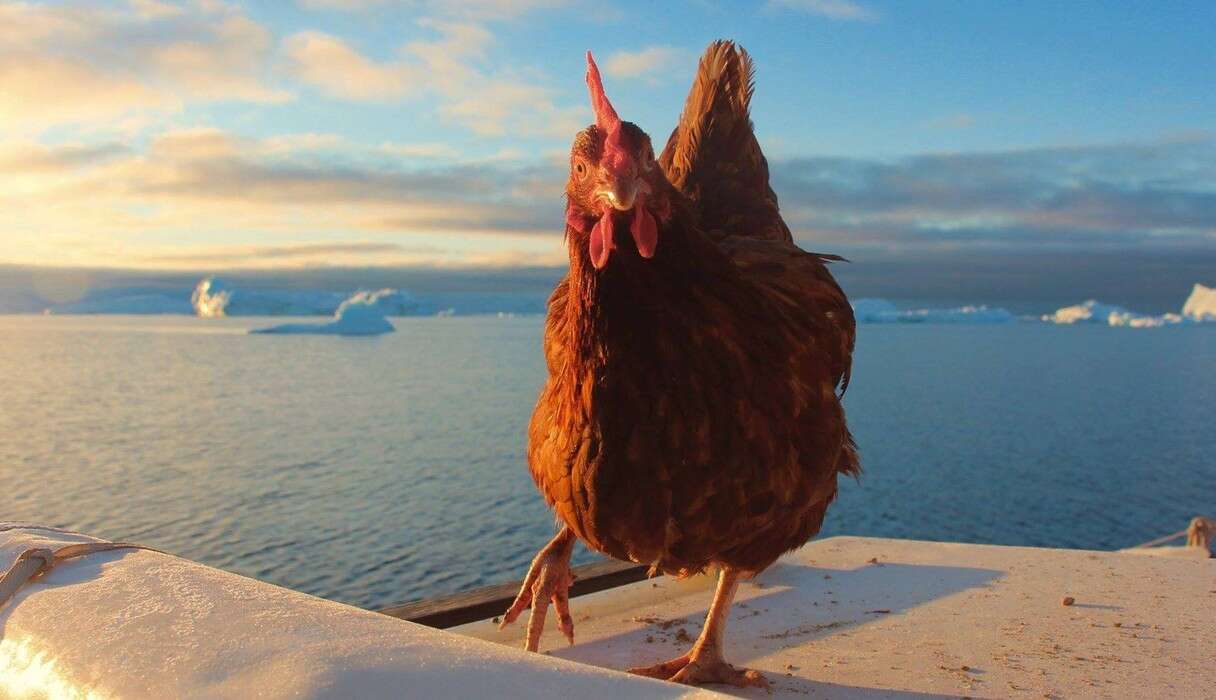 She and her best friend, Guirec Soudée, are sailing around the world together.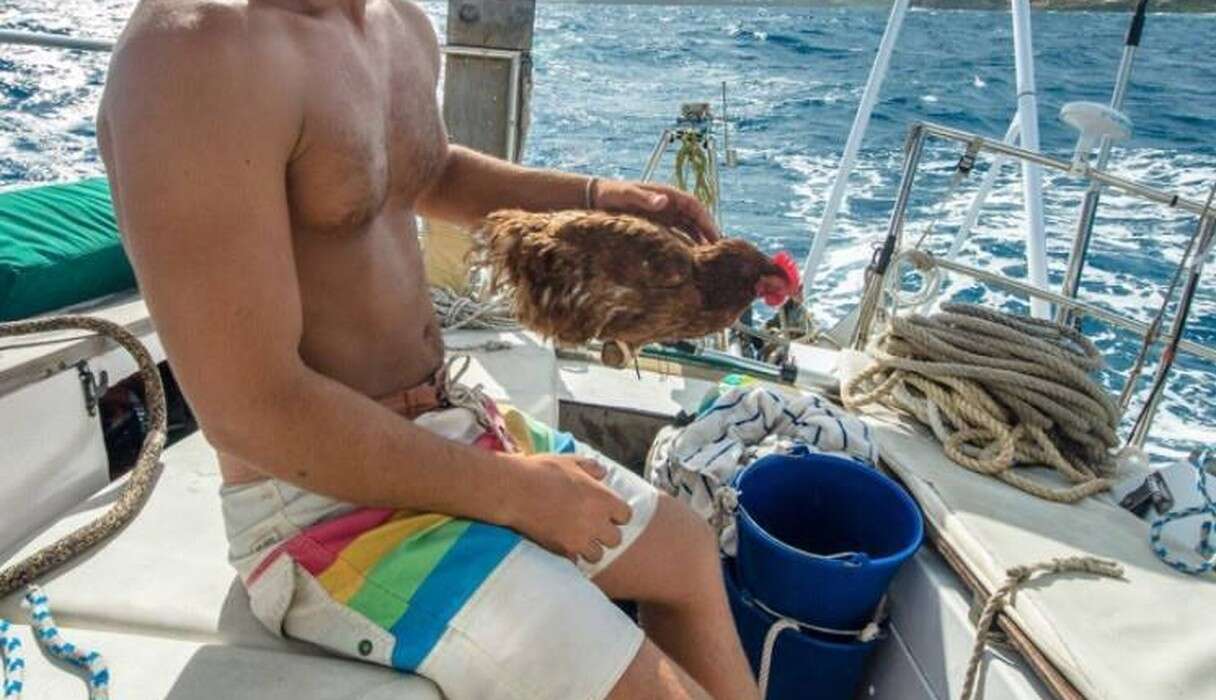 Soudée left France when he was 18 to travel the globe. He met Monique on the Canary Islands, and brought her with him on his voyage, hoping she might lay eggs for him to keep him fed. He was told a hen would never lay eggs at sea - but Monique proved them all wrong.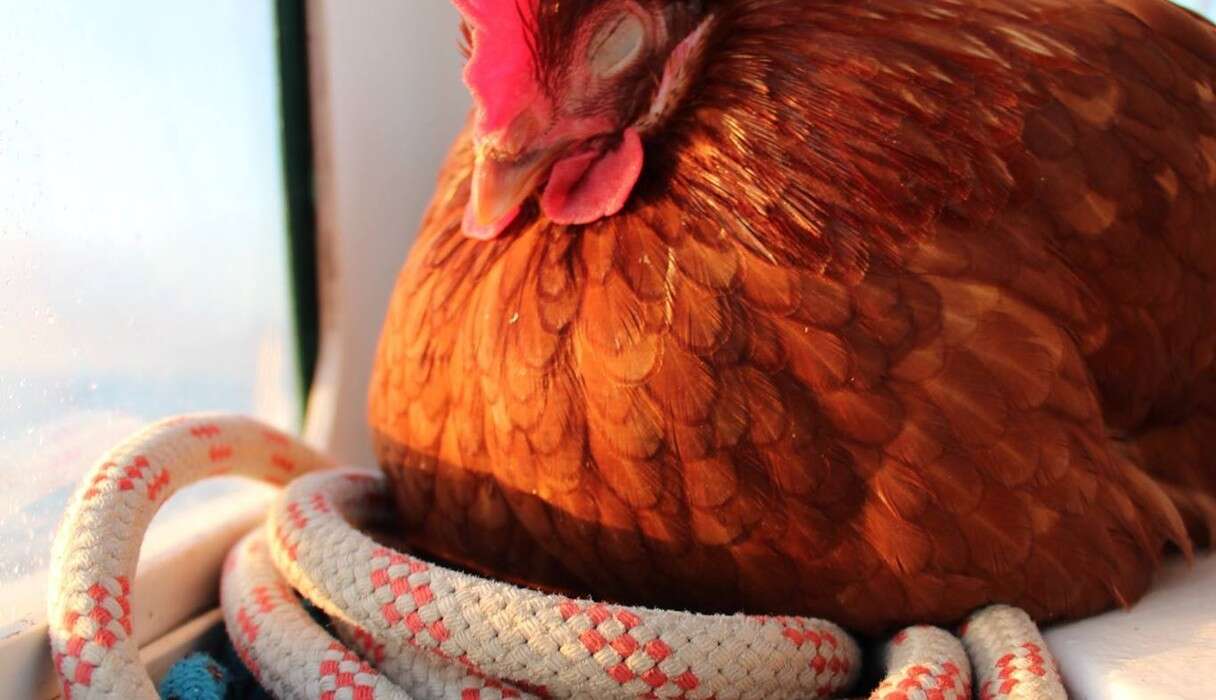 From day one at sea, Monique proved that she could handle anything. She walked around the boat like a pro, caught flying fish that landed on deck and caught herself before falling overboard multiple times.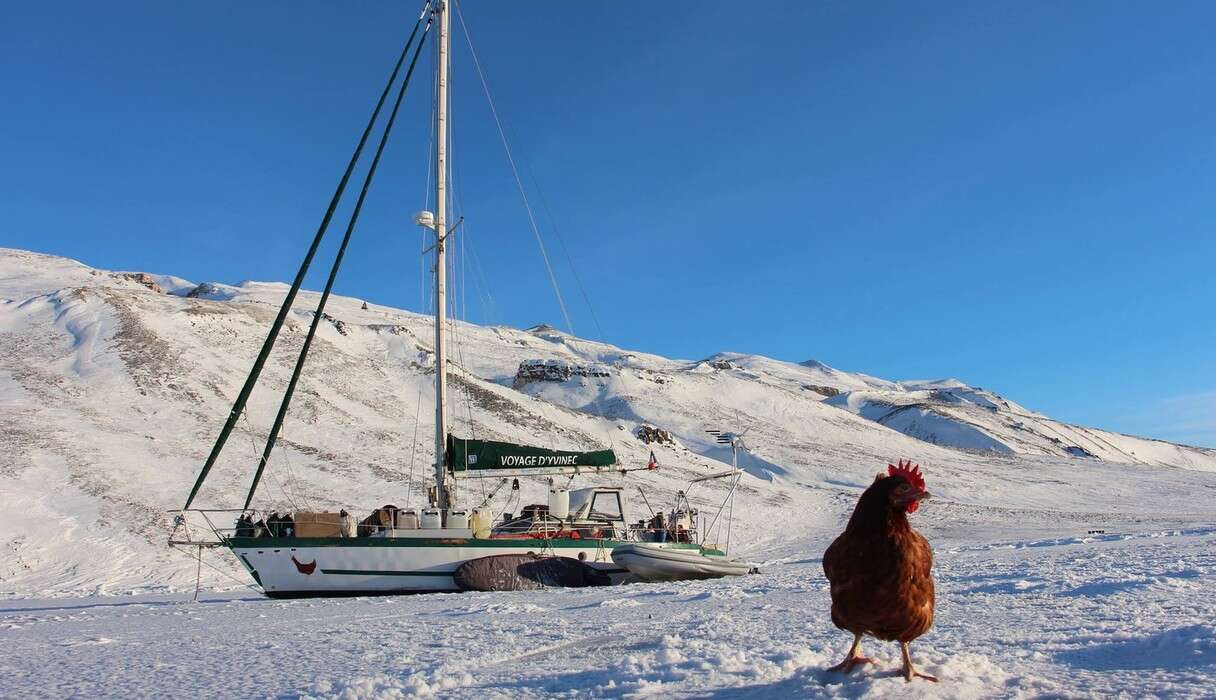 She may be a chicken, but it seems Monique was born to travel the oceans of the world.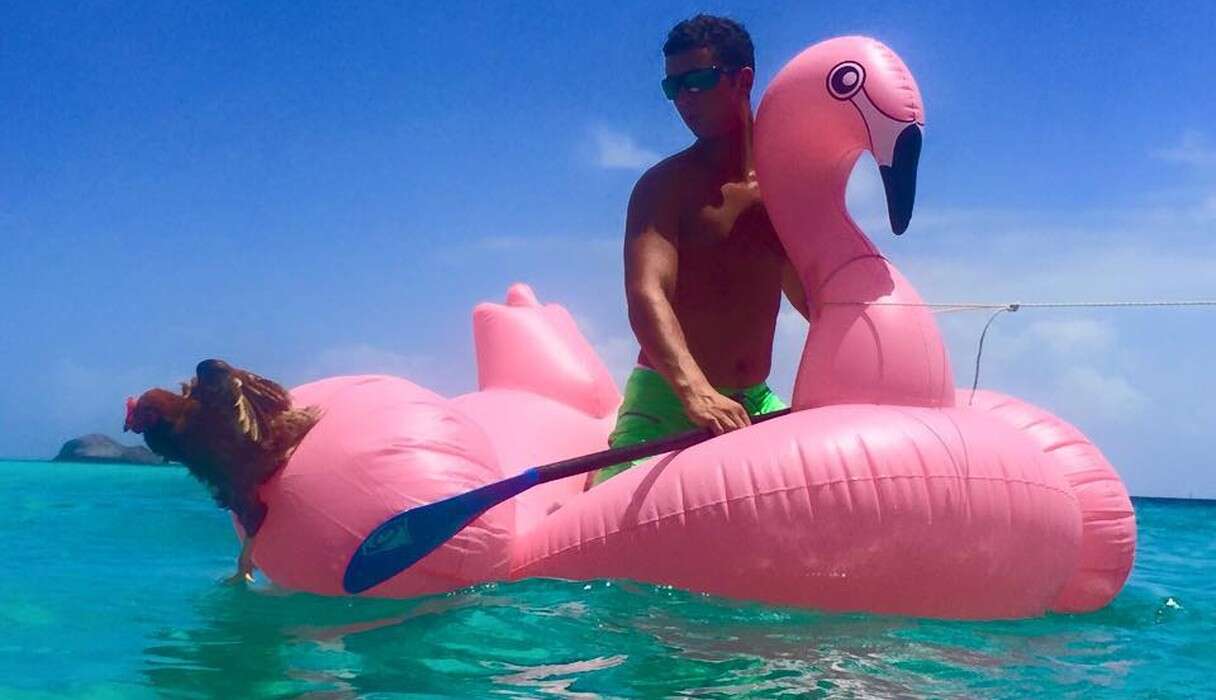 "They are currently in the west coast of Greenland until the middle of July," Virgine Nolen-Laissy, who manages onshore affairs for the duo, told The Dodo. "When the ice will melt they will cross the Arctic Ocean to join the Pacific by the famous North West Passage."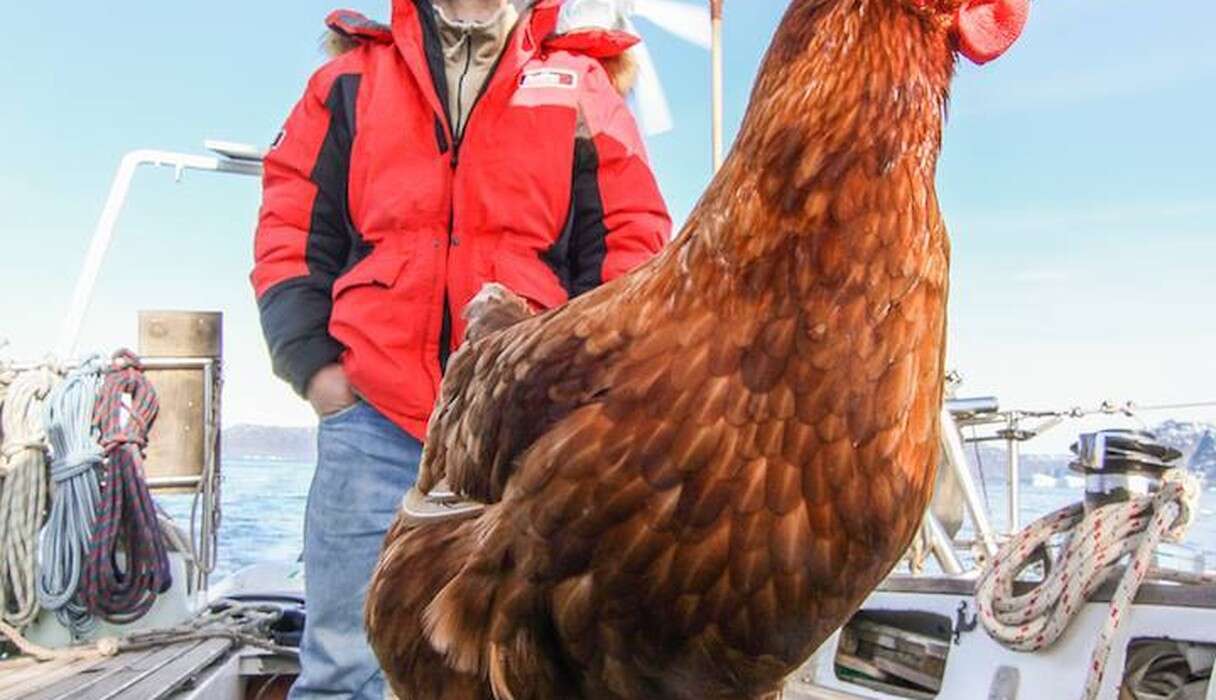 During their travels, Monique has accompanied Soudée on many of his adventures, like surfing ...
... and is learning how to surf the waves like a pro.
Monique has become quite the daredevil during her time at sea ...
... and has even learned how to skateboard, because why not, right?
Monique loves to help with the upkeep of their boat ...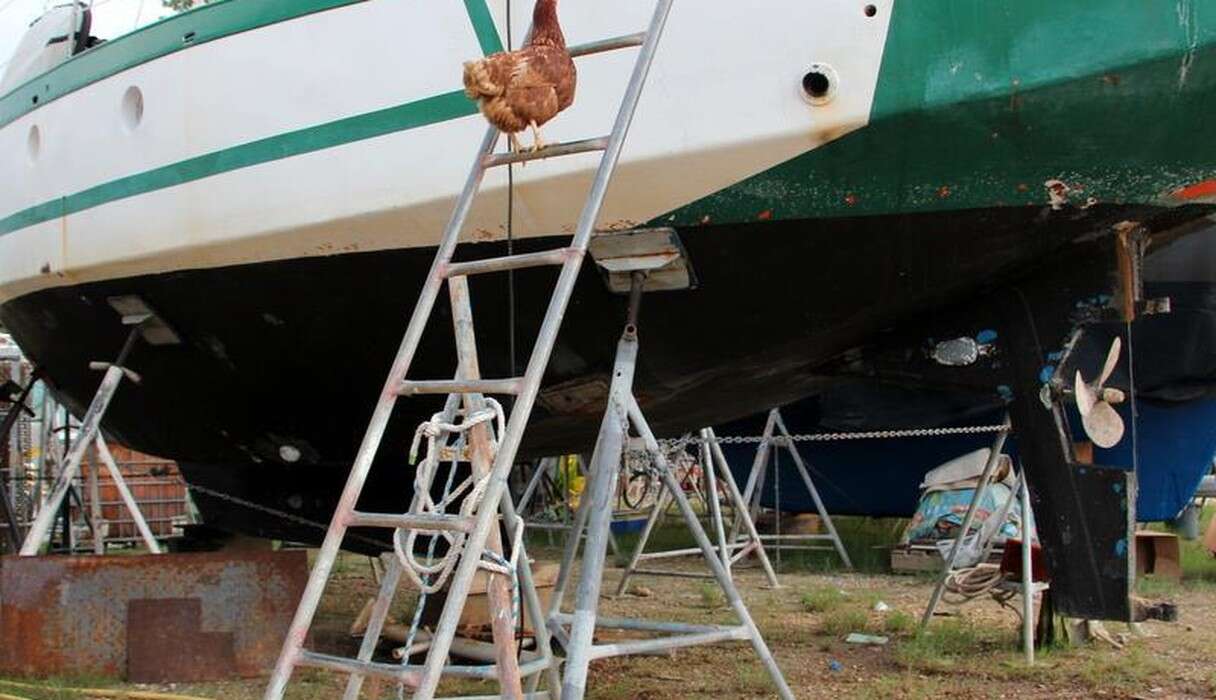 ... keeping track of their journeys ...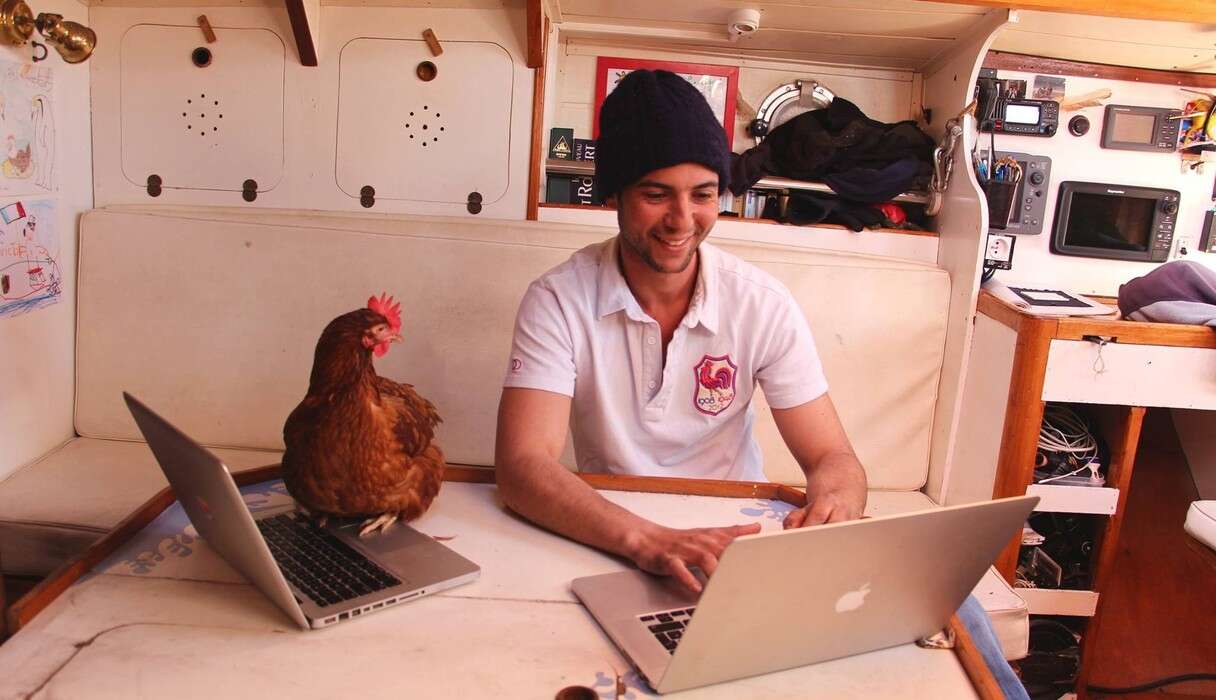 ... and is very curious about how everything works.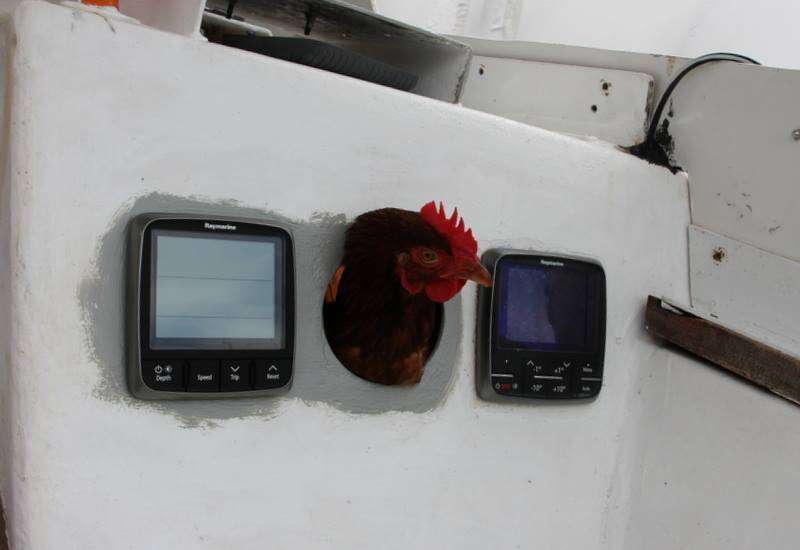 Monique might just be the world's only sailing, surfing, skateboarding chicken, and Soudée loves having her along for all his adventures.