This Guy Takes His Chicken Everywhere He Goes
They've explored all of NYC!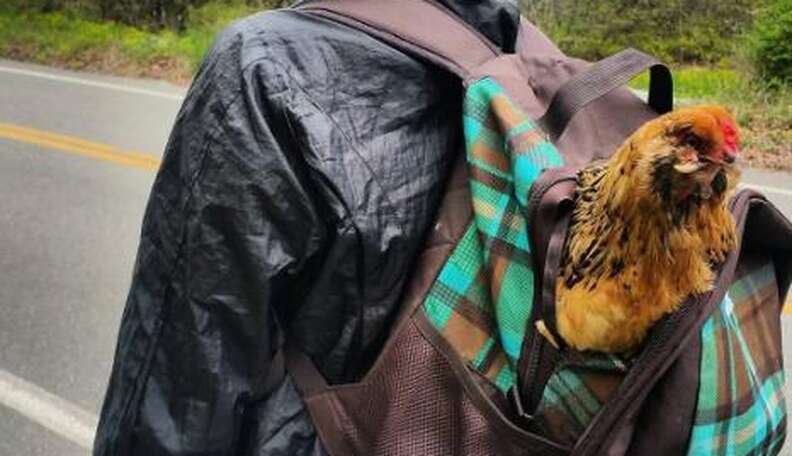 We've heard of cats and dogs living in the big city ... but chickens?
Crooks the chicken has lived in Brooklyn with her parents since she was just a chick. She's very easygoing and laid-back, and seems to be perfectly suited for city living.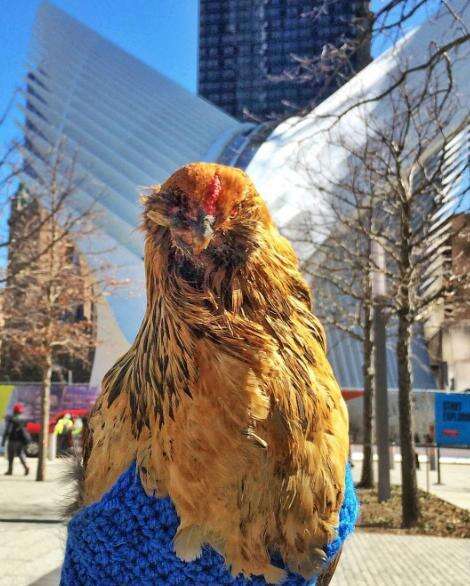 "She's persistently enthusiastic," Spencer McCormick, Crooks' dad, told The Dodo. "She's always down to see what's up and hang out. I'd say her personality is a mix of Winston Churchill and Taylor Swift - she's indefatigable but casual, effortless."
Crooks is quite the adventurous chicken, and loves camping, biking and sightseeing all over the city.
She's been to Central Park ...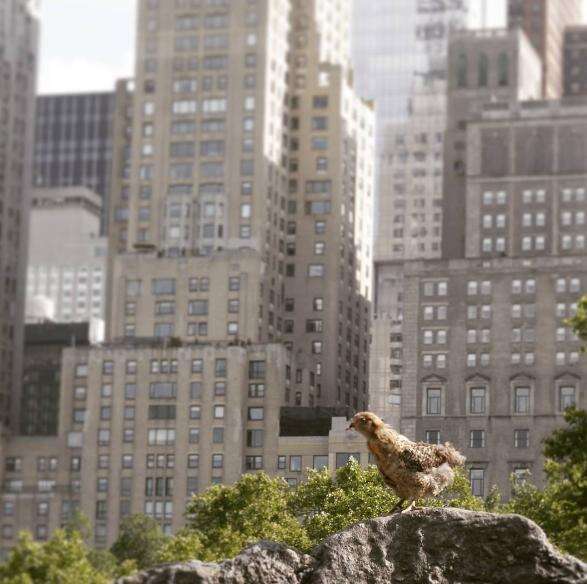 ... and even the Statue of Liberty.
Crooks also lives with another chicken, a bantam silkie named Mumu, who also likes to have adventures of her own.
Crooks and her dad love hanging out together, and she's usually pretty on board to go wherever he wants to go - though she's not as crazy about beaches and meadows. That's hawk territory.
"She's affectionate but not like a cat or dog," McCormick said. "I don't think she enjoys petting. However, she'll follow me around and at dusk she'll try to roost on my head. She loves cuddling."