At just 3 days old, you could say this little guy got started off on the wrong foot.
On January 27, Chewbacca, an apparently adventurous baby calf, managed to escape from a farm near Hope, Indiana, ABC News reported. So where did he go with his newfound freedom? To a barely frozen pond. The ice was thin and Chewbacca got stuck about 40 feet away from land. Even though he was able to walk out onto the pond, he was unable to walk off and found himself completely stranded.
When she noticed her child had gone missing, Chewbacca's mother began "mooing and making calls of distress" Kevin Mahoney, Chewbacca's owner, told ABC News.
Luckily, Mahoney, with the help of the local sheriff's office, saved Chewbacca using a 300-foot long rope to carefully pull the 70-pound calf across the ice.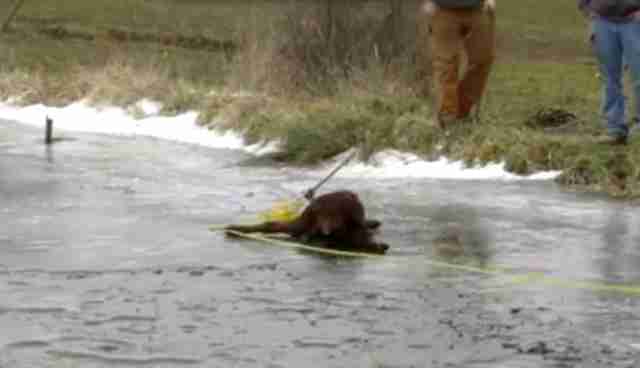 The rescue didn't end there - because the ice was so cold, Chewbacca had hypothermia. It became a race against time as Mahoney took to calf back home to a heated basement where he could get his temperature up.
Once his body temperature was back to normal, Chewbacca was reunited with his mother.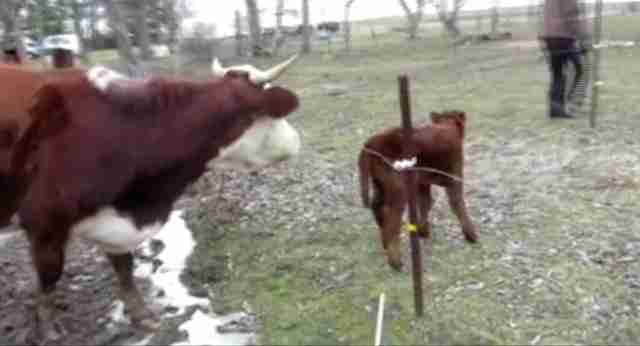 She was so excited to be near her child again, she hopped over a fence upon seeing him. It undoubtedly sounds like something a worried mom would do!
Mahoney told ABC News that Chewbacca is doing fine and will now get to live out his life happily on the farm, despite his pretty scary start.
Check out the full video of Chewbacca's amazing rescue below: