Dog Returned To Shelter Twice Was So Scared He Was Shaking In His Kennel
He's finally met someone who just couldn't let him go ❤️️
Melissa Davis already had a house full of pets and a teenager, but when she saw a video of Chevy and heard his story, she knew she had to do something to help him.
He was heartworm positive and had hair loss all over his face. His behavior notes from the shelter were all exemplary, and with his health conditions treated, Chevy was adopted in March 2016.
Unfortunately, this adoption didn't last, and volunteers from the Pet Resource Center recognized Chevy immediately when a video was shared of a stray bulldog at Pasco County Animal Services in Land o' Lakes, Florida.
Chevy's adopters were contacted, but they never came to claim him. At this point, he was shaking in his shelter kennel and refused to even move. Chevy's video was extensively shared and was seen by Davis and by Bill Gray, director of Second Chance Friends, Inc. rescue. Gray agreed to pull Chevy, and Davis asked to foster him.
"I was nervous about taking Chevy into my home, as I have four older dogs and two cats, but something about him just spoke to me," Davis told The Dodo. "I had also recently lost another American bulldog that had come from Pasco County Animal Services, so there was some sentimental value in taking Chevy in as well."
Chevy was only meant to be a temporary member of Davis' family, but that changed quickly.
"I did not need another permanent member for my canine family, but there was simply no way that I could let him go," she said. "He has never had an accident, chewed anything that he wasn't supposed to or caused a single issue in or outside of my home."
Chevy's story is part of my Pit Bull Picture Project. The goal of the project is to show how goofy and lovable pit bulls can be to inspire more adoptions.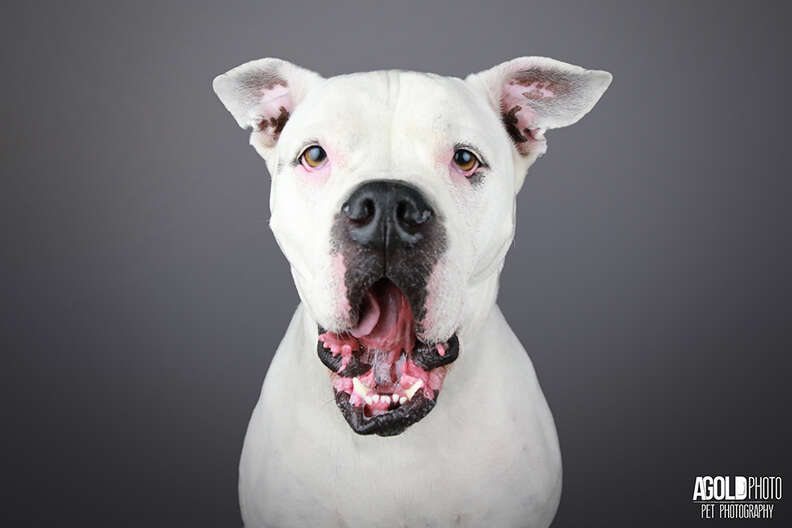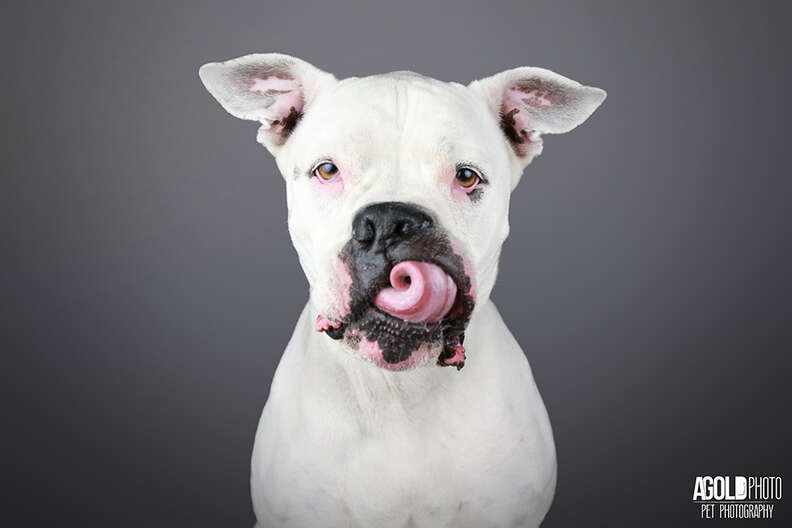 Chevy loved his photo shoot, not only for the treats and extra attention, but there was an unlimited amount of Justin's Peanut Butter on hand from their recent donation to the project. After he got a spoonful, the peanut butter really helped capture his expressions and bring out his personality.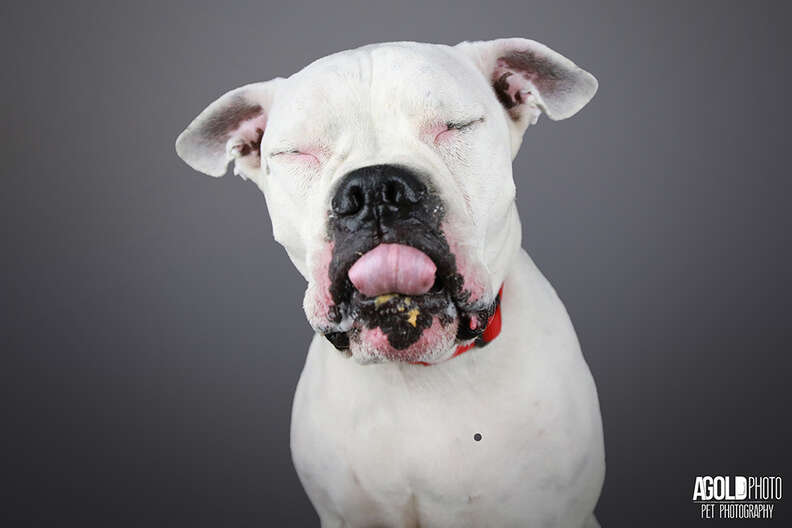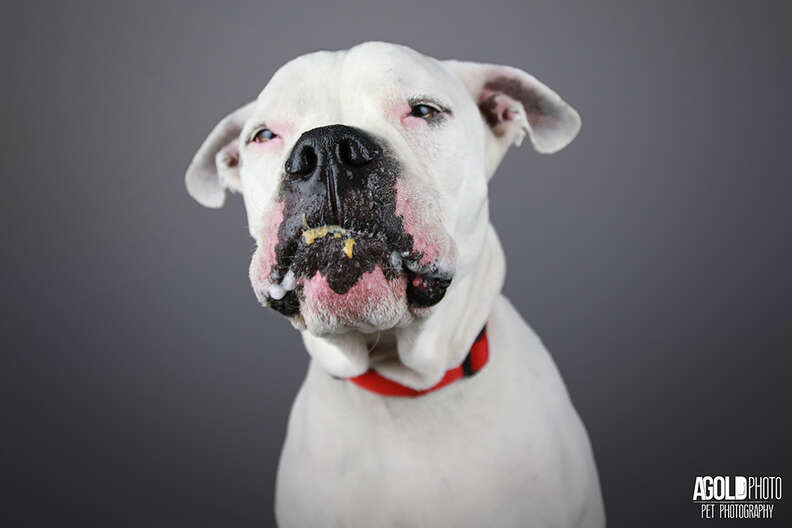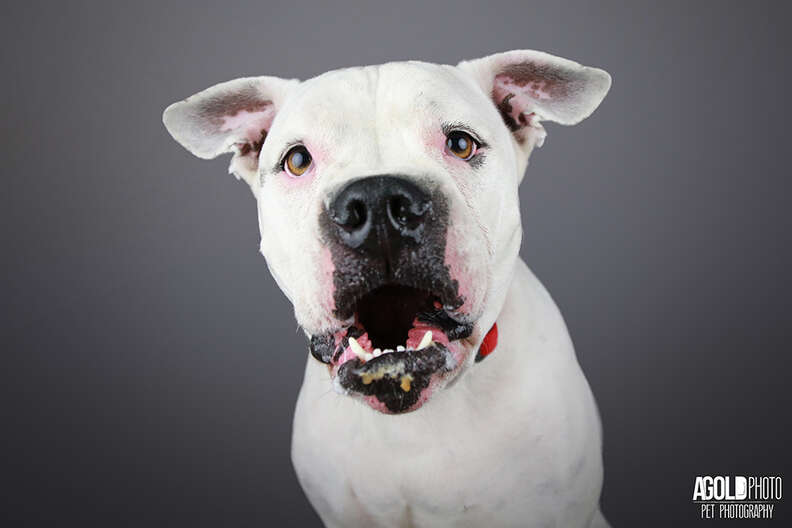 You can donate to the Pet Resource Center or see other pets up for adoption
here
.