Only a few months ago, Chester resided at a high-kill animal shelter in Columbus, Georgia. He had tumors and tested positive for heartworms. Then Animal Ark Rescue, a non-profit and no-kill shelter, rescued Chester from euthanization.
Shortly after, Nicole Elliot saw Animal Ark's Facebook post searching for a home for this loveable dog during the final days of his life. She reflected on taking the dog into her home. "I had to consider it for a while and decide if I could handle it. I decided it would be an amazing experience to take on," said Elliot.
Elliot, a 24-year-old mother, decided to adopt Chester. On June 28, she began sharing pictures of Chester's hospice care on a Facebook page she created, called "Chester's final journey."
In the posts following Chester's death, Elliot wrote a few heartwarming words: "I held him until his last breath and then some. I told him it was ok to let go, and how loved he was. I know without a doubt Chester died knowing that he mattered. He knew love."
Below are a few special moments with Chester, which Nicole shared with her 80K followers.
Chester steps up to the water's edge.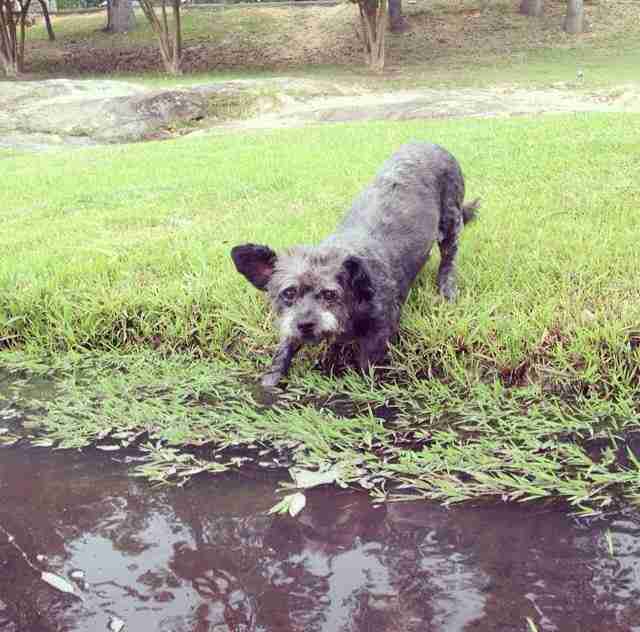 Chester and Pierre celebrate the Fourth of July.
You can read about Chester's bucket list and final journey here.
If you're ready to adopt a senior or special needs animal like Chester, look for waiting rescue dogs on Adopt-a-Pet.com.