Wildlife photographer and filmmaker Boris von Schoenebeck was in for quite the surprise when he traveled to the Serengeti region of Tanzania to work on a wildlife film about cheetahs. Instead of filming the majestic cats from a distance, the feline subjects decided to mug for the camera up-close and personal.
Over the course of filming, two cheetahs became regular visitors to the crew's van, becoming comfortable enough to climb on top of the vehicle and sun themselves. Boris believes that the cheetahs were a mother and son duo, who enjoyed being on the "higher ground" of the van to survey the Tanzanian plains.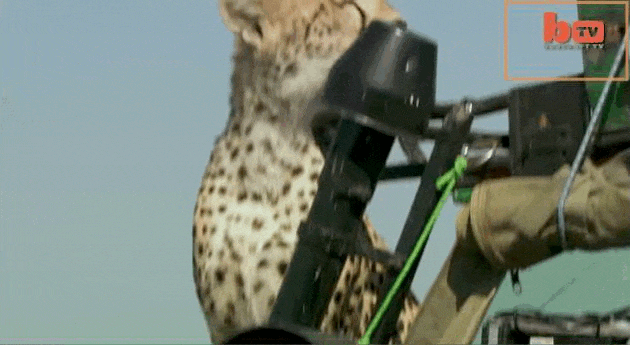 The cheetahs seemed fairly relaxed and curious about the new visitors and their equipment.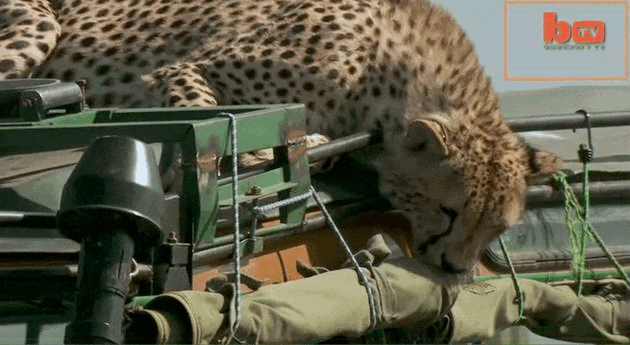 The cheetahs often laid down and relaxed on the roof of the car, totally at ease with the camera crew.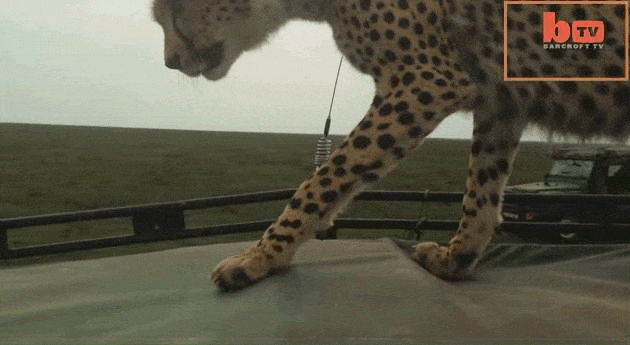 At one point the young male even became interested in the GoPro that Boris was using, and gave it a swat before using it as a temporary chew toy.
"It was really special that they were so close - within touching distance - because normally we're looking at them, like, 300 meters away from us," Boris said of the experience.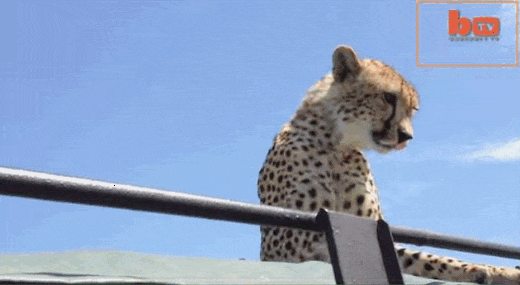 While the footage is remarkable, it's important to be cautious with big cats, as Susan Bass, of Big Cat Rescue, explained to The Dodo. "We don't believe it is appropriate for big cats to become so accustomed to people," says Susan, who feels that the video misrepresents cheetahs to viewers. "Filming big cats without a barrier and showing them to behave almost tamely sends viewers the wrong message that big cats are safe to be around. If/when one of the cheetahs approaches a person in the future and scratches or bites the person, it will be the cheetah that pays the price."
You can watch the full amazing cheetah encounter below: