Cops Catch Owner Of Puppy Who Had Mouth Taped Shut
He traveled over 1,000 miles trying to evade justice, but an Indiana man accused of severely abusing his young dog will now have to answer for his alleged crimes.
On Sunday, 50-year-old Richard Cope was arrested by U.S. Marshals in El Paso, Texas. Cope had been wanted by police since January in connection with Chance, a 4-month-old pit bull who was found with two broken hips and his mouth strapped shut last year.
On Christmas Day, Chance was rescued by good Samaritans who heard wheezing in their yard and found the puppy stumbling around with black electrical tape wrapped tightly around his snout.
"He couldn't breathe through his mouth," Camille Germain, who discovered Chance, told The Times of Northwest Indiana. "But we didn't want to hurt him trying to take off the tape."
Veterinarians later found that Chance had both his back legs broken and estimated that his mouth had been taped shut for two days. Luckily, they were able to operate on the dog and save his life.
Since then, Chance has made a remarkable full recovery and is now staying with Indiana animal shelter Guardians of the Green Mile.
The unfortunate puppy still bears the scars of his injuries, but Guardians of the Green Mile say they hope Chance can one day teach children about animal cruelty.
"Eventually he'll go into schools and he'll tell his story," a Guardians spokesperson told WLS-TV, "so they'll get the point that somebody was not nice to them."
Michigan City Police Department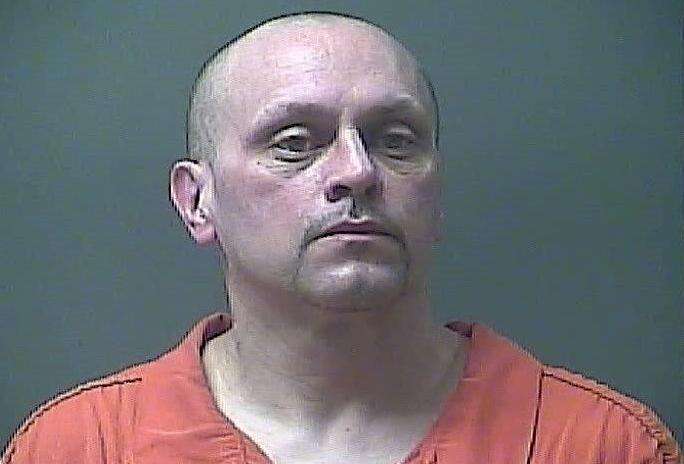 For his part, Cope now faces one count of felony animal torture and three counts of misdemeanor animal cruelty. Officials say Cope is Chance's former owner and the puppy may have been used as bait for dog-fighting. If convicted, he faces up to six and a half years in prison.
To learn how you can help pass tougher animal protection laws, click here.