Dog Chained Outside Since She Was A Puppy Still Smiles At People
"We promise her that she is safe now."
A 10-month-old dog who spent most of her life chained up in her owner's yard in Texas still has so much love to give.
Aphrodite was covered in sores and fleas and she had a wound around her neck from where she was tethered, probably since she was a puppy, when she was surrendered to a kill shelter in Texas — because of her poor health.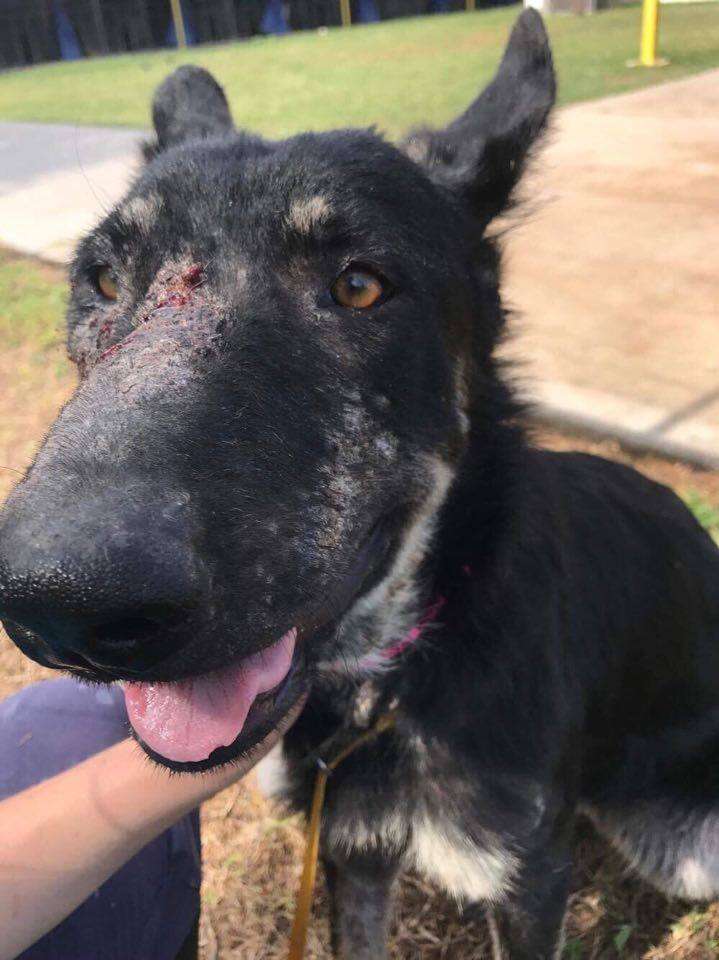 "The collar was tight in her skin," Cindy Droogmans, founder of A-Team Elite Rescue Dogs in Long Island, New York, told The Dodo. "She was constantly outside."
It was clear that Aphrodite hardly knew what love felt like — but she still had a lot of love to give. She smiled at perfect strangers. And when people reached out to her, she'd nuzzle her nose against their hands and even lift her paws to touch them.
Luckily, Droogmans could see just how special Aphrodite is. From a distance, she arranged for Aphrodite to get much needed medical care so she can begin to heal from a lifetime of neglect.
Now Aphrodite is getting medical baths and treatment. And once she's gained her strength, she'll come to New York to look for a home.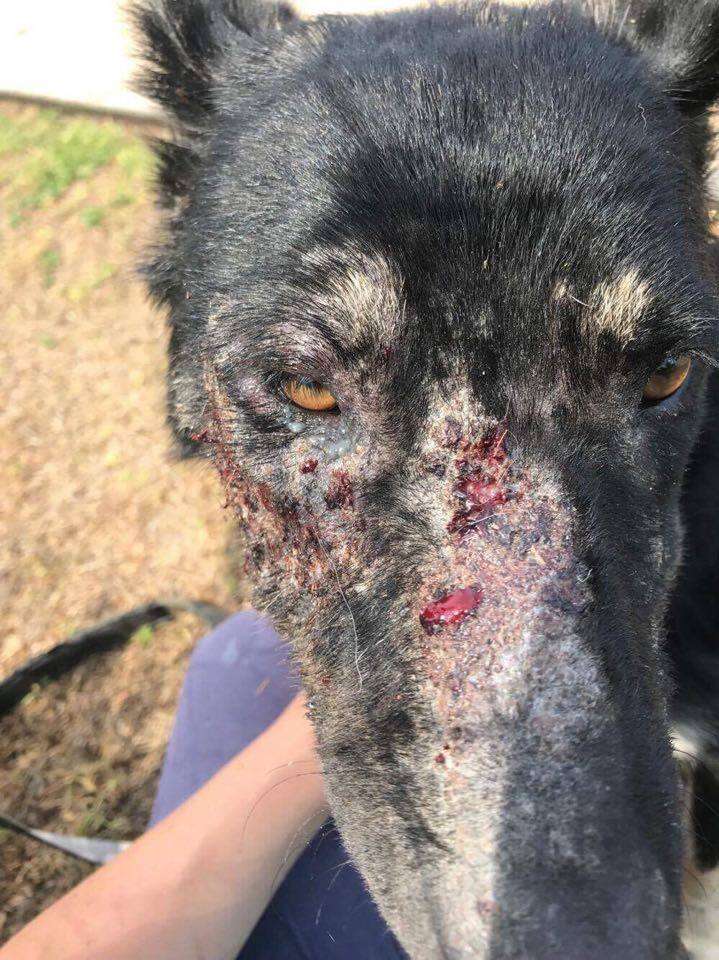 "This is what neglect looks like," one commenter observed. "Fleas and flies draw blood and attract more fleas and flies that lay eggs, larvae eat away at flesh, the more blood, the more larvae ... Look at this beautiful spirit, she has a spark of happiness in her eyes, when a caring person is near her."
"We promise her that she is safe now — and a better life is waiting," Droogmans said.