Noah never got a chance to be a puppy - the sweet, tan dog spent the first 6 months of his life tied up with heavy chains in a backyard in rural Alabama. He had never had a toy, a soft bed or a real meal.
When rescuers saved him back in January, he seemed almost like he had given up on ever having a chance at happiness.
Facebook./SuncoastAnimalLeague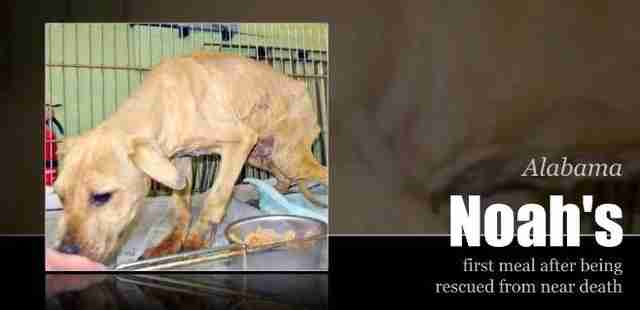 Frightened, hesitant and so underweight he couldn't walk, Noah was flown to Florida's Suncoast Animal League to get the care he needed and a chance at a forever family.
He spent the flight with his head tucked limply in the lap of a volunteer.
Facebook./SuncoastAnimalLeague
In his abuser's home, Noah hadn't even had the room to walk around because of the chains, so he learned to crawl with his body flat on the ground. Once he landed safely in Florida, rescuers had to carry him off the plane.
Facebook./SuncoastAnimalLeague
At his first check up, the veterinarian diagnosed Noah with a myriad of problems caused by severe neglect - he was malnourished, his bones hadn't developed correctly and he had parasites.
But worse still were the emotional challenges Noah faced - he had never felt love, so he had no idea how to give it.
Facebook./SuncoastAnimalLeague
But slowly, Noah's wounds began to heal. Showered with affection from volunteers and from his new foster family, he began to play, cuddle and run for the very first time.
Facebook./SuncoastAnimalLeague
For the first time, Noah had other doggie friends, people to love him and a bed of his own at night. Slowly, his happy personality began to shine through.
Facebook./SuncoastAnimalLeague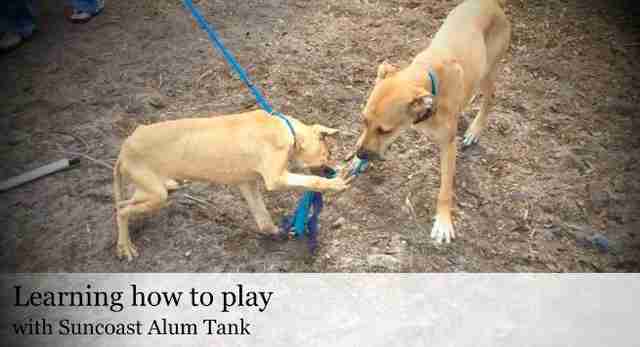 Soon Noah looked just like a normal, carefree dog waiting for a home. It was hard to tell that he had started life as a sick, hopeless puppy.
Facebook./SuncoastAnimalLeague
For his first birthday this summer, Noah got something he'd never had before - a party. All his fans, the volunteers and medical staff who had helped save his life and the other doggies he plays with were there to celebrate with him.
Facebook./SuncoastAnimalLeague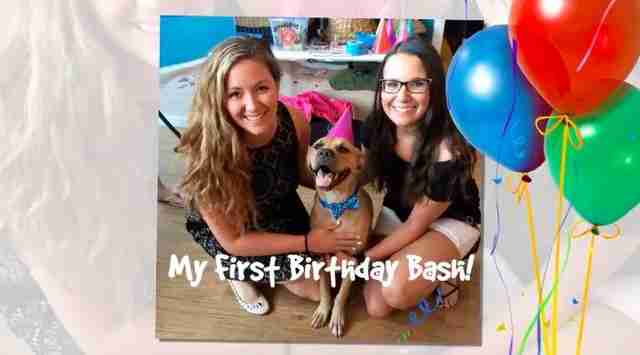 Now, the only thing that could possible make Noah happier is a real forever family. He's currently up for adoption through Suncoast Animal League.
Watch his whole story here: