15 Hot Celebs Who Love Their Dogs More Than Anything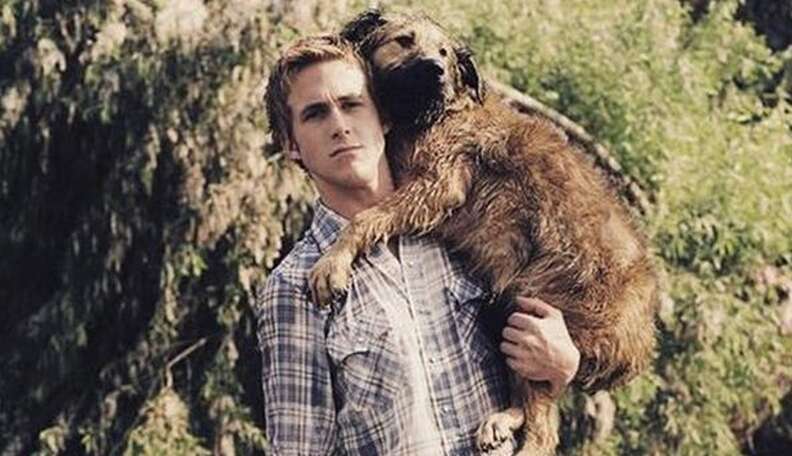 <p><a href="https://instagram.com/p/62SYaaxSeq/?taken-by=ryangosling_page" target="_blank">Instagram/ryangosling_page</a></p>
Let's be honest - there's probably nothing cuter than a guy with his dog. A dog is man's best friend, and the pictures that prove it are our favorite kind to look at.
What's even better than pictures of men with their dogs though? Pictures of celebrity men with their dogs. Yep.
Here are 15 adorable celebrity guys ... hanging out with their even more adorable celebrity pups.
Zac and his girlfriend, model Sami Miro, adopted a dog from a shelter back in fall 2014. Not only is this pup lucky to have been rescued, but he was rescued by Zac Efron ... so he's pretty much the luckiest pup in the whole world.
Actor Josh Duhamel loves to post pictures of his dog, and is also an active supporter of shelters and rescues, captioning one of his photos with his dog "#adoptdontshop." Way to go, Josh!
... there really aren't any words for this one.
As if Channing Tatum weren't attractive enough, he has a dog named Lulu who he likes to race with. The video below is perfection.
Ian Somerhalder is a HUGE supporter of animals, which he makes very clear on his Instagram. He spoke out against the dog meat trade in China, and in general just loves his pets and consistently advocates for their wellbeing. Now that's real celebrity status.
Tom Brady has a dog named Scooby ... because he decided he needed to be even more adorable. He also has a pit bull named Luna. Ugh.
Adam Levine loves to post pictures of his dogs with funny captions on his Instagram account, something I'm pretty sure 99.9% of pet owners adore doing.
Oh look, Jake Gyllenhall and this dog have matching smiles ... no big deal ...
Not only is Hugh Jackman a fantastic dad, he's also a pretty awesome dog dad to his two pups, Dali and Allegra. Those are definitely two very loved dogs.
Joe Jonas loves to post funny animal pictures on his Instagram ... and funny pictures of himself with animals, too. No one is complaining.
Zayn Malik has a dog named Rhino ... and their faces pretty much say it all.
Justin Bieber gets a lot of crap, but he seems to be a pretty awesome dog parent to his pup Esther. He may not be able to please the public all the time, but as long as Esther is happy, that's all that really matters.
Matt Dave Lewis, more commonly known as Neville Longbottom, is a wizard when it comes to loving dogs.
Oh look, TWO puppy faces ...