Celebrate World Orangutan Day With These Truly Great Apes
(YouTube)
(Imgur)
They also form strong, emotional social bonds and an intricate culture. In a paper in the journal Science, a group of researchers from OFI described two dozen behaviors observed in some orangutan populations - but not in others. The particular behaviors were apparently learned and passed down through generations by members of the group.
These rescued orangutan babies are already forming bonds:
(YouTube)
It's clear - just from a glance - that orangutans are just as wise as they look.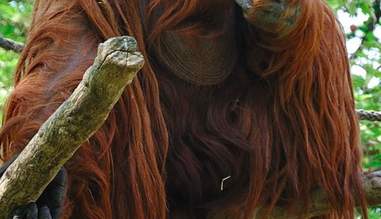 (Wikimedia Commons)