It's finally Sloth Week -- the one week a year you can really let go and take some time to soak up everything sloth. And what a glorious week it is!
There's no better way to celebrate, then, than watching an orphaned baby sloth put on his onesie (with a little help), shot by Animal Planet. Here's the story of Sebastian:
He was orphaned when he was under a year old.
Now, Sebastian lives with his twin sister Violet at a sloth sanctuary.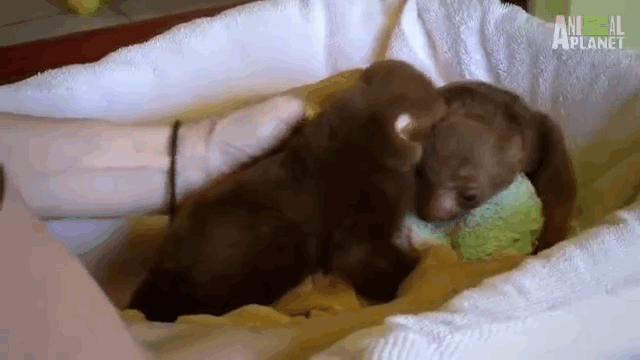 The two of them are inseparable ...
... except at dinner time.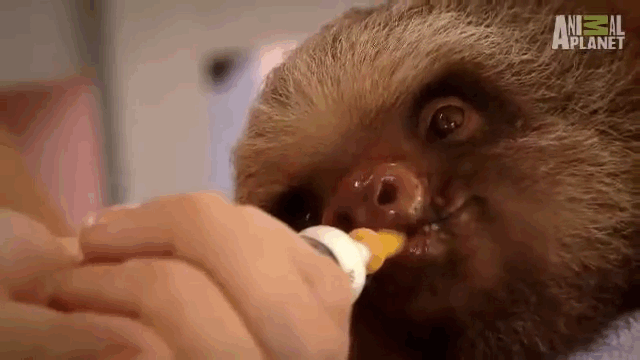 Because the sloths don't get valuable antibodies from their moms' milk, orphaned sloths are prone to infection. To treat mange -- a skin condition caused by mites -- veterinarians must shave the baby sloth's fur. It's quite the sight:
Basically, a sloth buzzcut.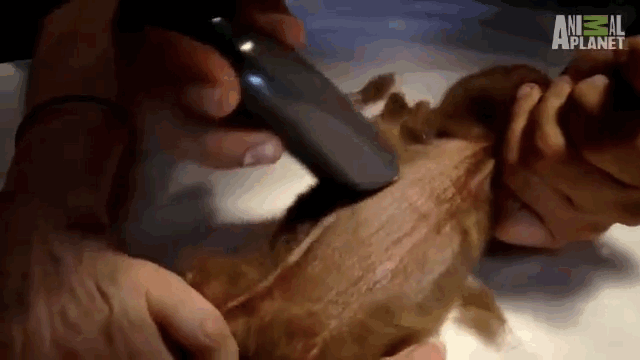 Next comes the treatment -- a lotion made of sulfur and lard to soothe the skin and treat the infection.
Once he's fully larded-up, Sebastian has to be swaddled to prevent him from licking the mixture.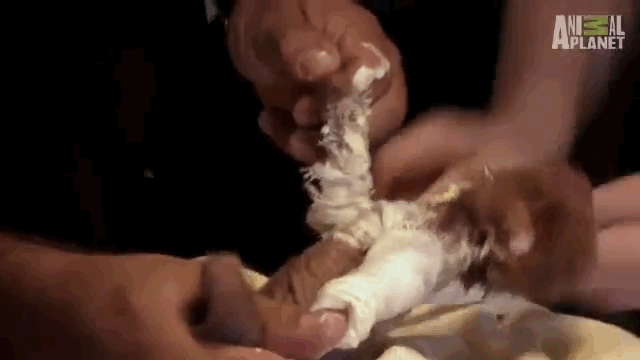 Finally, the final layer...
... the pièce de résistance.
And Sebastian and Violet are together again, onesies and all.
See the entire video below:
Note: Sadly, Sebastian the sloth died at the sanctuary after this video was filmed. But if you want to support conservation and rescue programs to save other sloths like him, head over to the Sloth Sanctuary of Costa Rica, which has rescued over 500 two- and three-fingered sloths since its inception.
More on Sloth Week 2014: