Cecil's Cubs Bravely Face The Night Together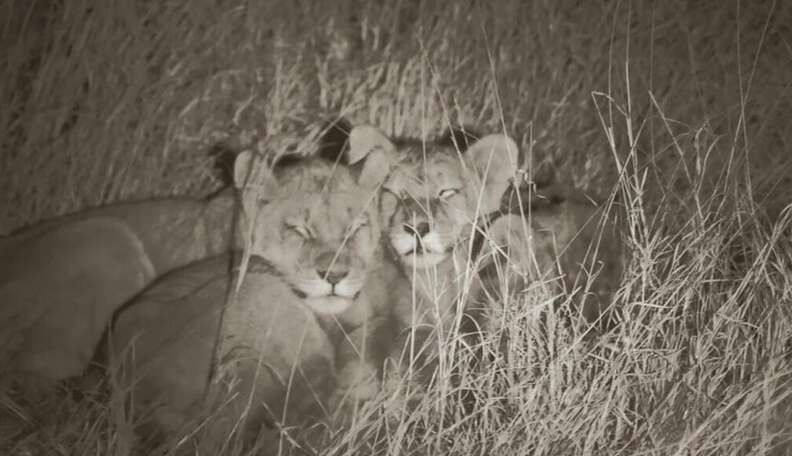 <p><a href="https://www.facebook.com/africanbushcamps/photos/pcb.1131826653498542/1131825876831953/?type=1&theater" target="_blank">Facebook/Safari @ African Bush Camps</a></p>
<p><a href="https://www.facebook.com/africanbushcamps/photos/pcb.1131826653498542/1131825876831953/?type=1&theater" target="_blank">Facebook/Safari @ African Bush Camps</a></p>
Cecil's death is already sparking change around the world - but he's left a legacy even more precious.
African Bush Camps, a safari tour company that operates in Zimbabwe and Botswana, recently released photos that it says were taken of Cecil's remaining pride in Zimbabwe's Hwange National Park.
The photos, which were taken at night, show Cecil's young cubs cautiously peering at the camera.
Other photos show the young cubs curled up together to sleep.
They rest their heads on their sibling's back as they slumber away in the darkness.
One of Cecil's lionesses is also pictured, asleep as well and camouflaged in the tall grass.