"Dude, you weren't even gone that long."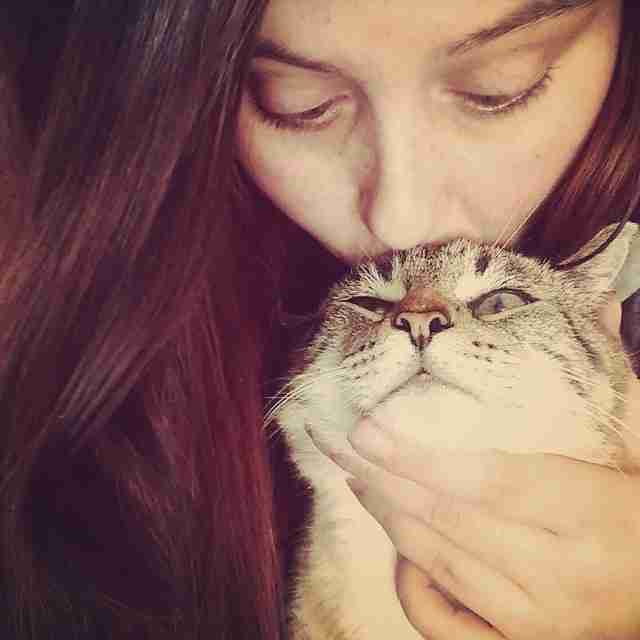 "Wow that was fast ... you don't have to come in yet, if you don't want to ..."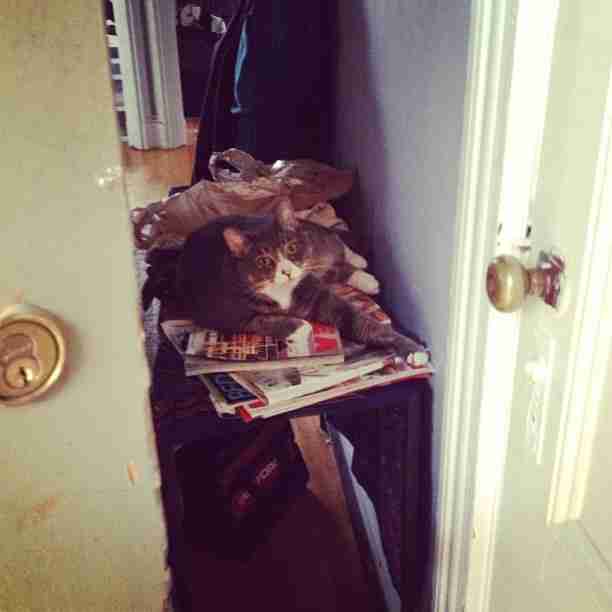 "Oh, you're home ... that's nice ..."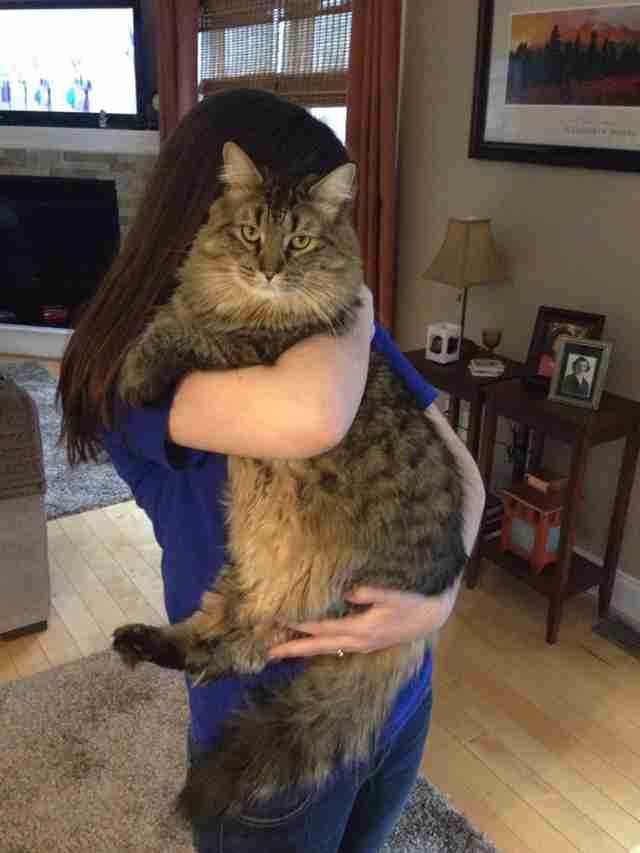 "I normally do this when you're not home ... but I want to do it now, so. Oh well."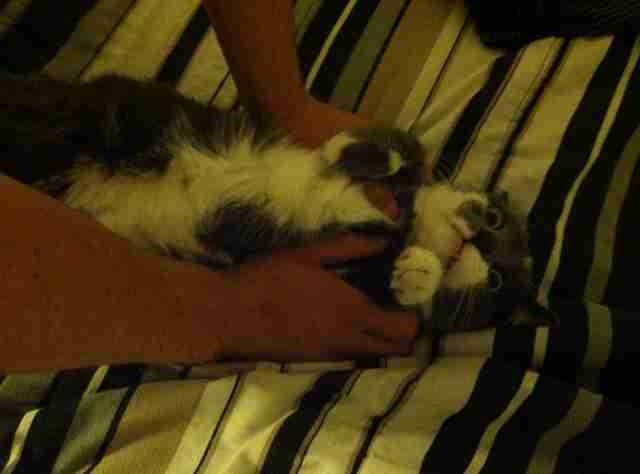 "I get it, but I'm still not going to move."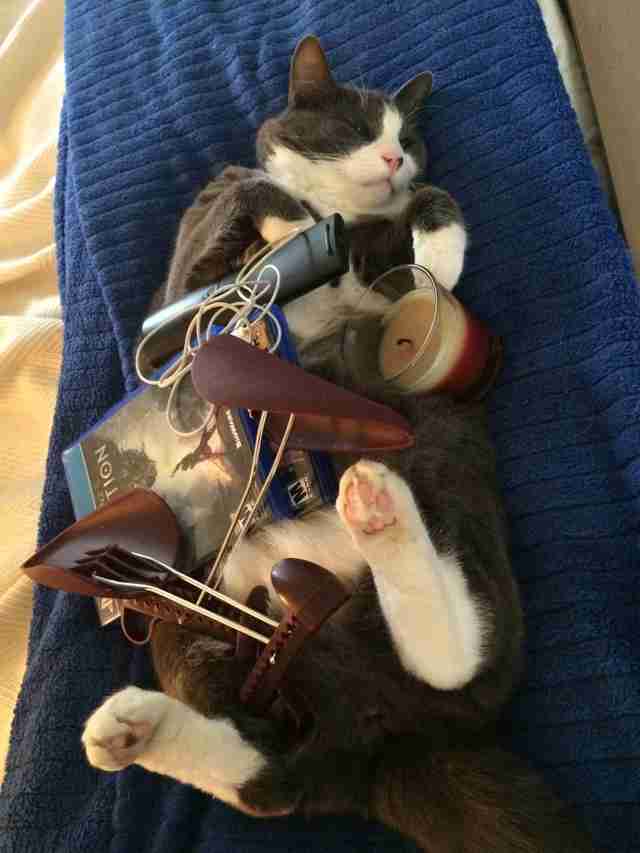 "Woah, back up. I get you're home, but personal space, please."
"Oh, Hello. When did you get home?"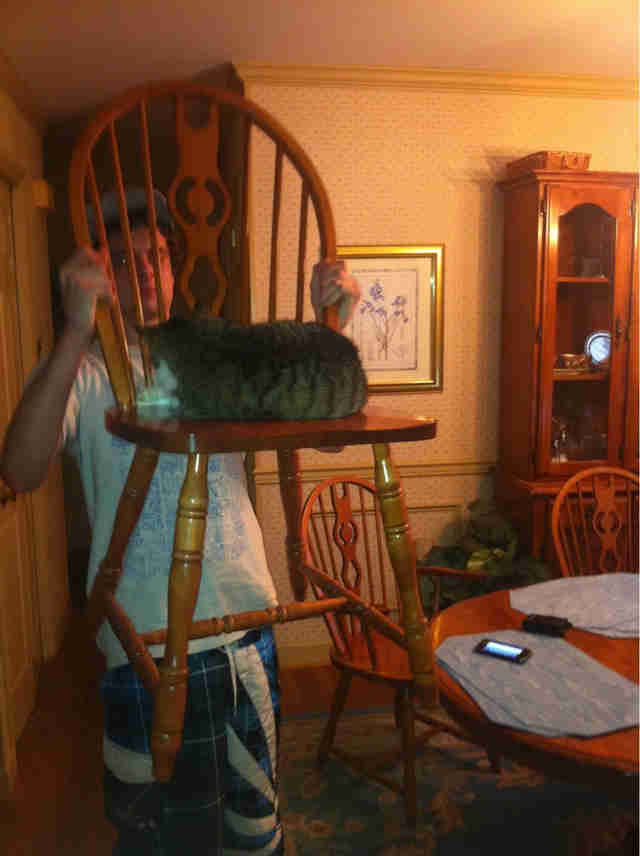 "Usually I move before you get home but I'm tired, so ..."
"Please, tell me again how your day was."