When cats find a place they want to be, that's where they're going to stay, and nothing you do is going to convince them otherwise. When you say, "Can you move?" the answer is definitely no. These cats aren't going anywhere.
1. ... But I was here first.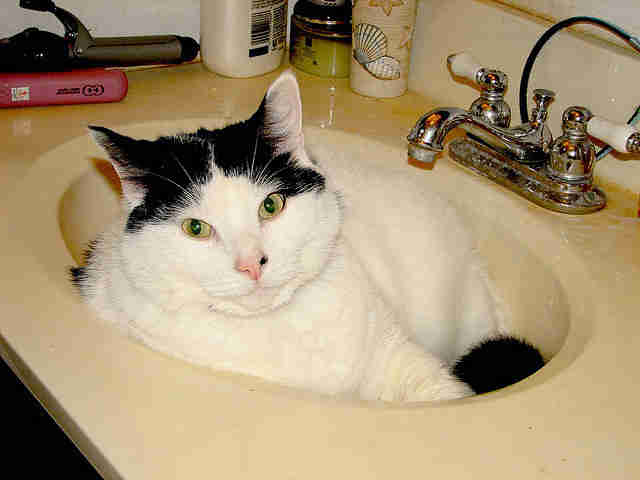 2. "I might move if you get me more coffee."
3. "If this thing starts to move, then so will I."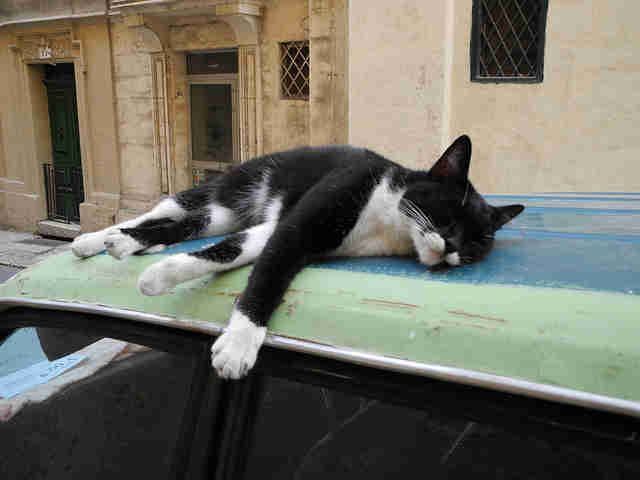 4."No, I think I'll stay. It's cleaner in here than out there."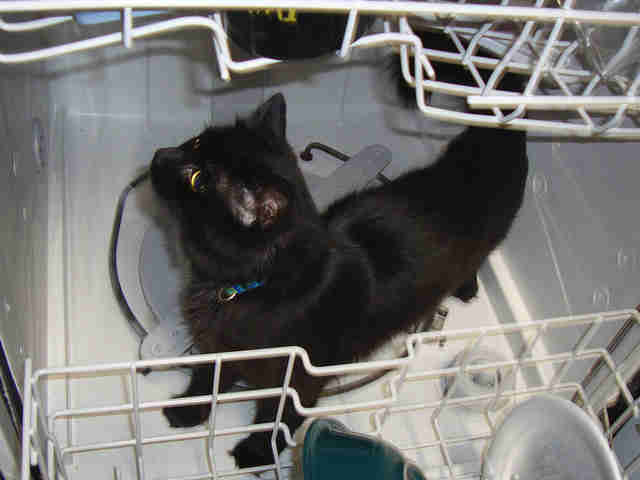 5. "Or YOU could move, how about that?"
6. "I would get off your shorts if I had them, but these are not yours. These are mine."
8. " I cannot move. The news is too traumatizing."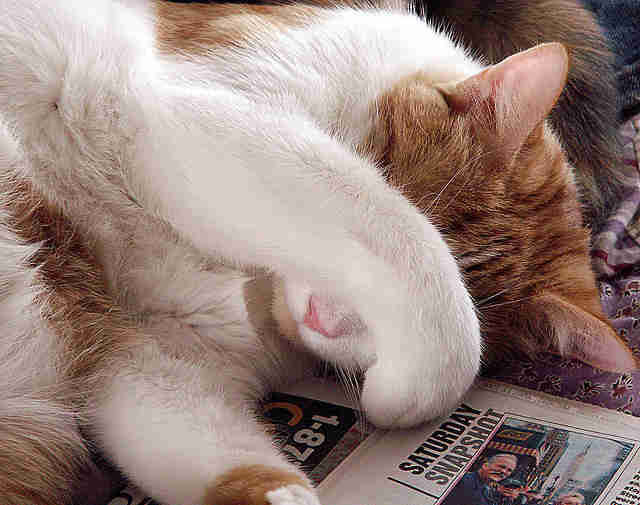 9. "Move? How very not festive of you."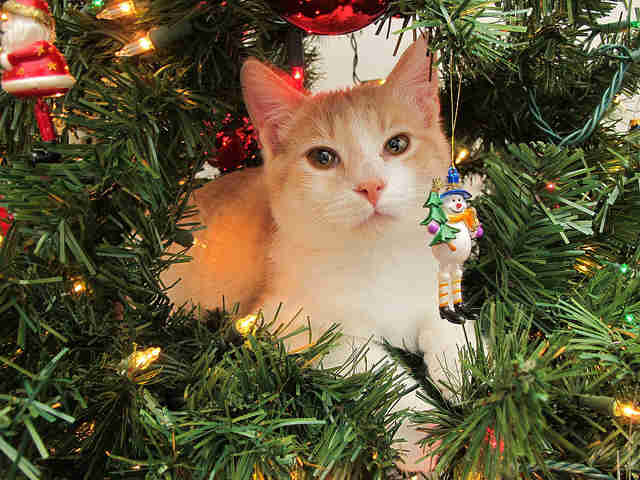 10. "Calm down, it's not on. I'm smarter than you think, human."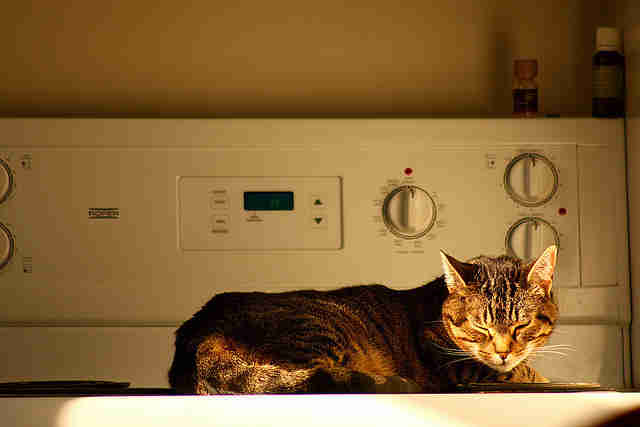 11. "What do you mean you want to make the bed? I already made one. We're all set."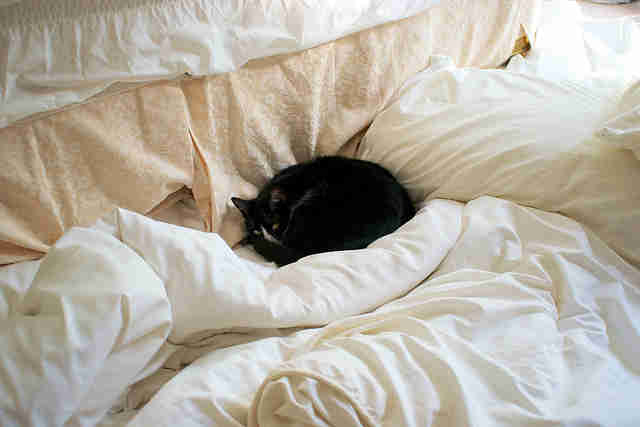 13. "Actually, I might never move again."