11 Cats Throwing Some Serious Shade At Dogs
1. "Do not come any closer, you hairy oaf."
2. "Sure. You get the BIIIIIG water bowl, don't you? You're soooo special!"
3. "I had this hairstyle first."
4. "You have the AUDACITY to enter my cat tree without permission??"
5. "I see you helped yourself to MY couch spot."
6. "This sunbeam isn't big enough for the two of us."
7. "Stop posing like that, you fool."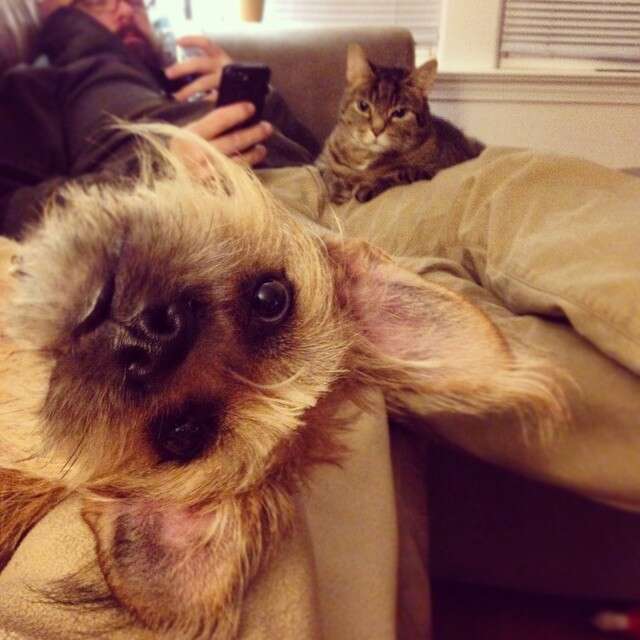 8. "You're going to get fleas everywhere, aren't you?"
9. "We all know I'M the cutest one in this picture."
10. "You are a useless, furry slug."
11. "YOU ATE OUT OF MY BOWL AGAIN, YOU SMELLY DOG."