10 Cats Who Can't Help But Snuggle Baby Bumps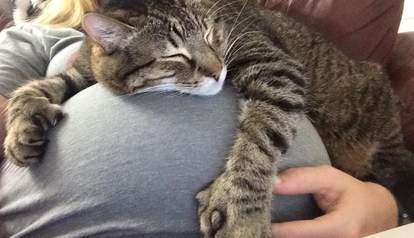 1. "Your belly is basically asking to be cuddled."
2. "This is just the perfect ergonomic shape for my back!"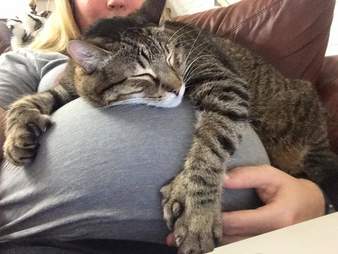 3. "Ahh. I fit perfectly!"
4. "I'm just gonna be right on top of you, in case you need anything."
5. "I think I'm just gonna stay right here for the next three months."
6. "MINE."
7. "Human, you're so much cozier now! I approve."
8. "Whoa ... that thing inside of you just kicked me."
9. "I'm just gonna keep one paw on you at all times to make sure you're OK."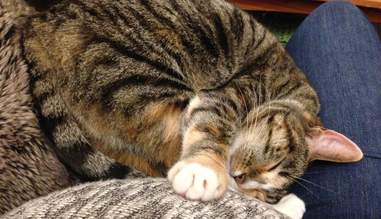 10. "Yep, me and this baby are pretty much besties already."