1. "I am the Pizza Keeper and you shall not pass."
2. "An entire BOX made of WARMTH and CHEESE SMELLS? How glorious!"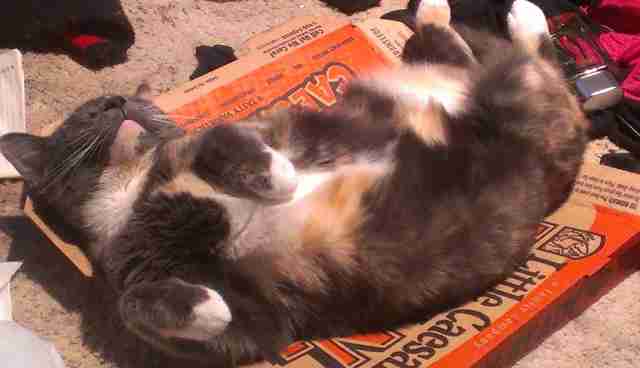 3. "I'll give you back your pizza when I'm through with it, Human."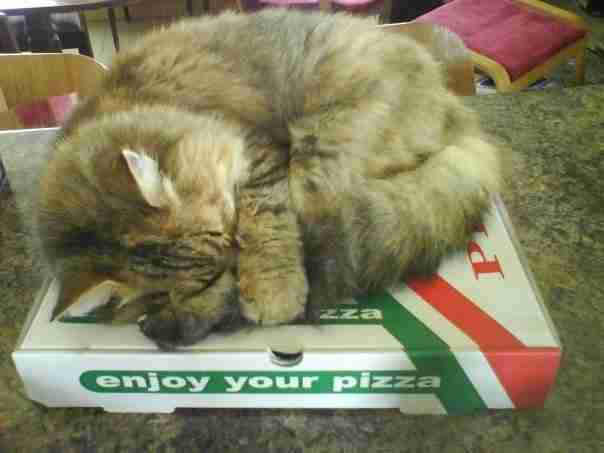 4. "Great news! We found a new bed, and it's absolutely fabulous. And greasy."
5. "This is my throne now. My pepperoni throne."
6. "No, you may not move The Warmth. It's my new favorite thing."
7. "My gosh! We got this toasty heating pad delivered right to our door? Amazing."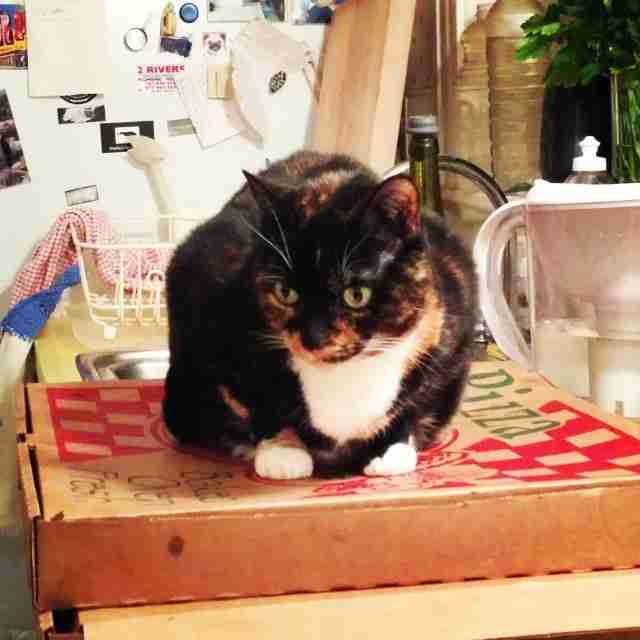 8. "No, these are not pizzas. These are personal pillows."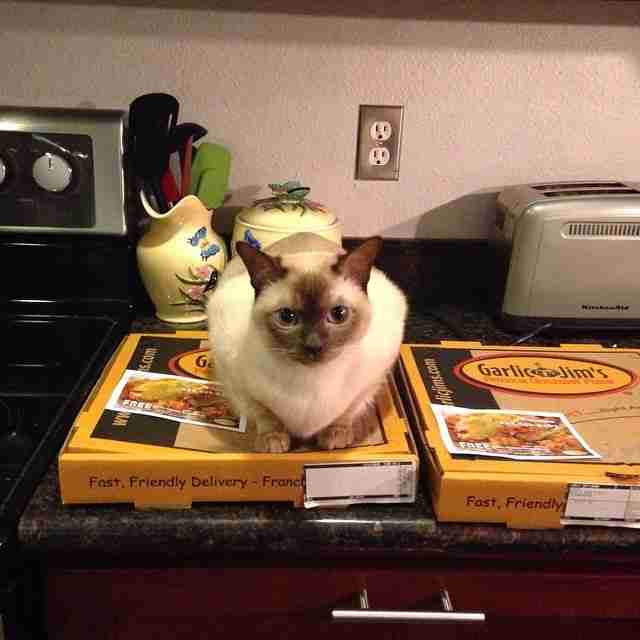 9. "Oh, you thought you were gonna grab some pizza? That's adorable. Think again."
10. "Sorry, Human. Looks like you'll just have to eat out of the garbage."
(Imgur)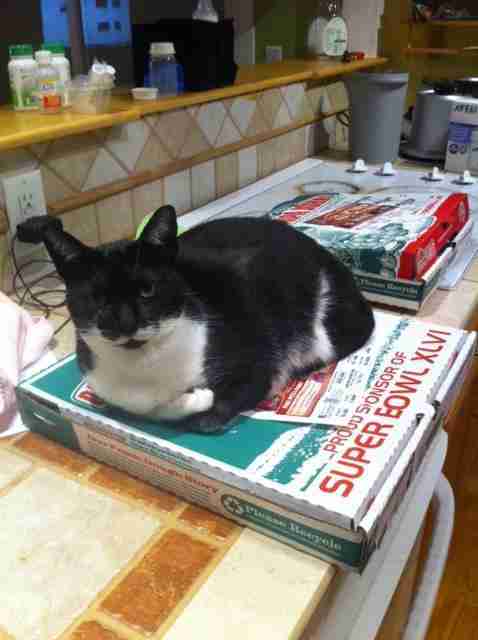 ... Then again, some cats prefer to chill directly ON the pizza.