Man And His Cats Recreate Scenes From Famous Movies
These are gold.
If there's one thing even the most ardent film-lovers can agree on, it's that the world of cinema is sorely lacking cats. Thankfully, one man and his two faithful pet felines are doing their part to help set things right.
E.T.
David and Sarah, a couple from England, are the masterminds behind the latest must-see Instagram account, @MovieCats. The idea is brilliantly simple - recreate scenes from famous films with cat actors cast in the leading role.
The Shining
"We have two cats (who are almost identical) named Willow and Tara, though Tara is featured in most of our movie cat pics," the pair told The Dodo. "We started doing it as a picture question in our pub quiz's film/TV round, and it went down really well so we made it a regular thing."
(And we're so glad they did.)
American Beauty
The attention to detail in recreating those iconic film moments is so spot-on, it makes us wish we could watch a cat-centric version of each film in its entirety.
A chestburster kitty? Um, yes please.
Alien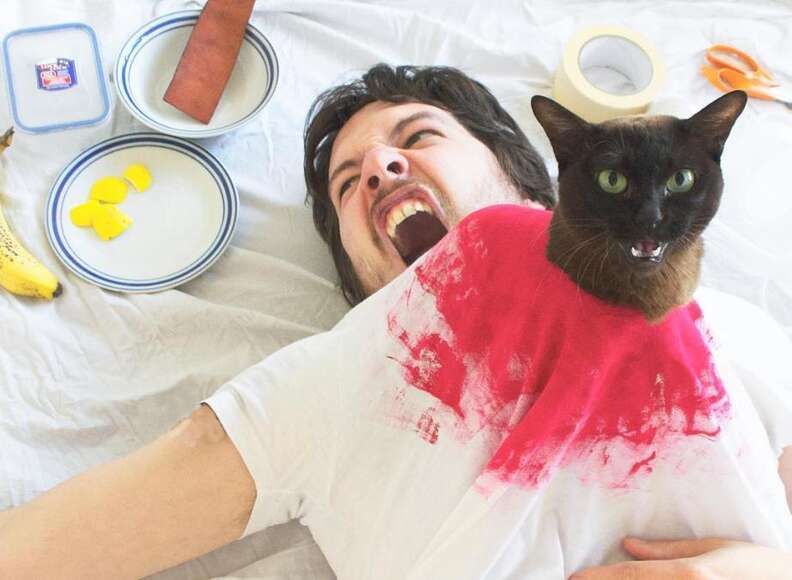 While the feline stars of @MovieCats are unlikely to expect an Oscar nod for their perfect performances, we're happy to hear they're being rewarded in other ways.
"It can be a challenge to get them to cooperate, but they get lots of treats so that tends to win them over to our nonsense," David and Sarah said. "We're going to keep making them. It's a hilarious way to spend a Sunday!"
Ghost