Because interspecies friendships know no bounds!
1. When you color-coordinate, it's hard NOT to pose for photos together.
2. Just because you're different doesn't mean you can't smooch!
3. A heat lamp AND a box? It's like kitty heaven!
4. Oh, Lizard. You're much more cuddly than people give you credit for.
5. This scaly fellow can't help but whisper sweet nothings to his feline companion.
6. Basking in the sun is something BOTH species can agree on.
7. "Cat, will you tell me what it's like to have fur?"
8. If there's one thing these two can agree on, it's that birds are fascinating.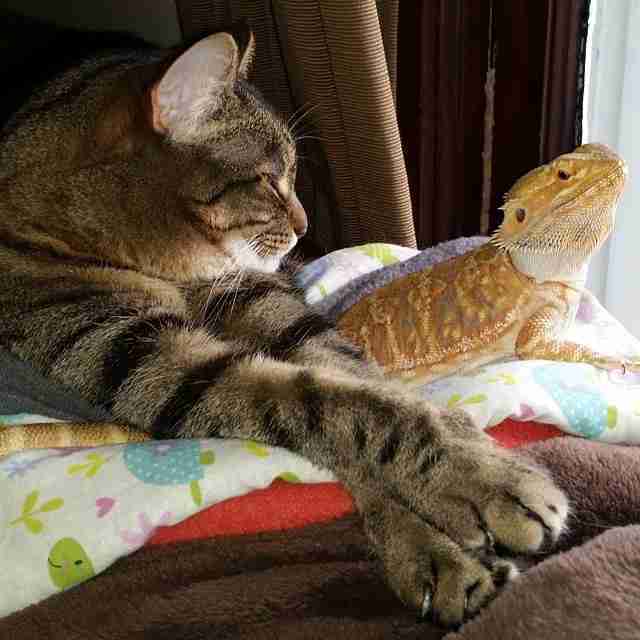 9. Feeling cold-blooded? Snuggle a cat belly!
10. "Will you work on my lower back, Lizard?"
11. These partners in crime will catch ALL of your bugs.
12. A quick sniff between friends.
13. A cat head makes the perfect outlook perch.
14. Nobody chills harder than felines and reptiles.